Head coach Park Hang-Seo: "I will try my best to achieve new successes"
At the ceremony to announce the extension of the contract to guide the Vietnamese national team, Head coach Park Hang-seo told about his pressure….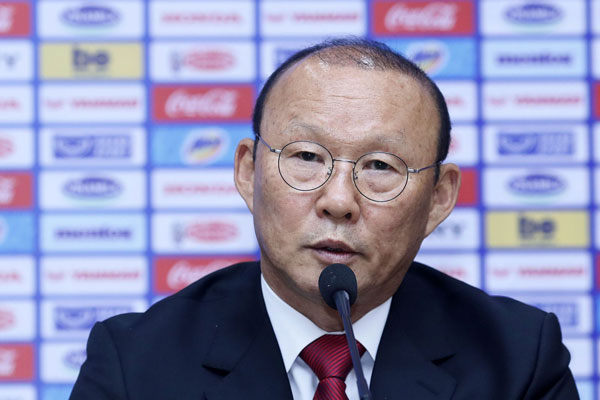 After the success of Vietnamese football in 2 years, Coach Park Hang-seo has received great expectations in the new contract. He said: "The expectation of Vietnam's supporters with football now sharply increases. Maybe in the coming years, this expectation will be even higher than now. I am ready for this expectation and will try my best to complete my responsibility".
Head coach Park Hang-seo also shared about the feeling and his opinion when officially sign an extended contract with VFF: "2 years ago, I told you about some plans for Vietnam's football. The first is to combine the current national team with young players to create a balance for the national team. Secondly, I want to impress that the most important for a football team is unity. If we can do it, we will become one of the top football teams of Asia. 2 years have passed, we have achieved some successes as well as on the way to complete other goals. I feel that my job is meaningful when all members work hard for the common goal. The moment when I sign this new contract, I felt my responsibility is higher".
Looking at the results in these 2 years, I am sure that our players have enough ability to compete in international football. They have a huge patriotism and feel proud when wearing a national team's shirt. Certainly in the future, we will continue to look for some talents to improve the national team. I want Vietnam to continue to develop training for young players. During 2 years, thanks to football, Korea and Vietnam have been closer. I feel really happy when football becomes a reason to promote the relationship between two countries".