Nguyen Bich Thuy: Vietnam's qualification still feels like a dream
When Nguyen Thi Bich Thuy scored the most important goal in Vietnamese women's football history in January, she knew she'd finally fulfilled the dream of an entire nation – including her late father.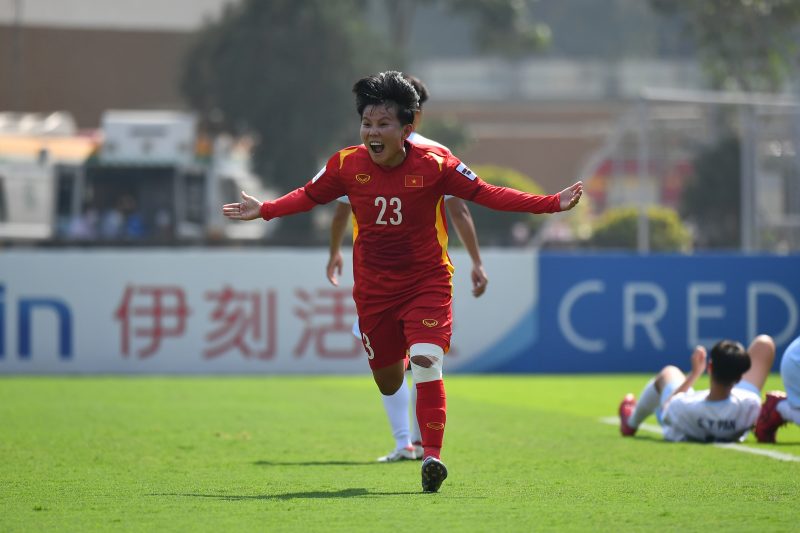 It was in a showdown for a place at the FIFA Women's World Cup Australia & New Zealand 2023™. Chinese Taipei needed just a draw to go through. Vietnam required a win to reach, at the sixth attempt, the finals for the first time. With the game poised at 1-1, substitute Nguyen snatched victory for The Golden Girls.
"I still feel like it was a dream," the 27-year-old HCMC midfielder told FIFA. "I am so lucky to have scored this decisive goal. We never though this could happen, but now we are in the Women's World Cup.
"Even now it's hard to put into words. It has long been a desire for us to go to the Women's World Cup, and all these years we have worked so hard to make it happen. Now we have realised our goal. It is an honour for not only me but for all Vietnamese people."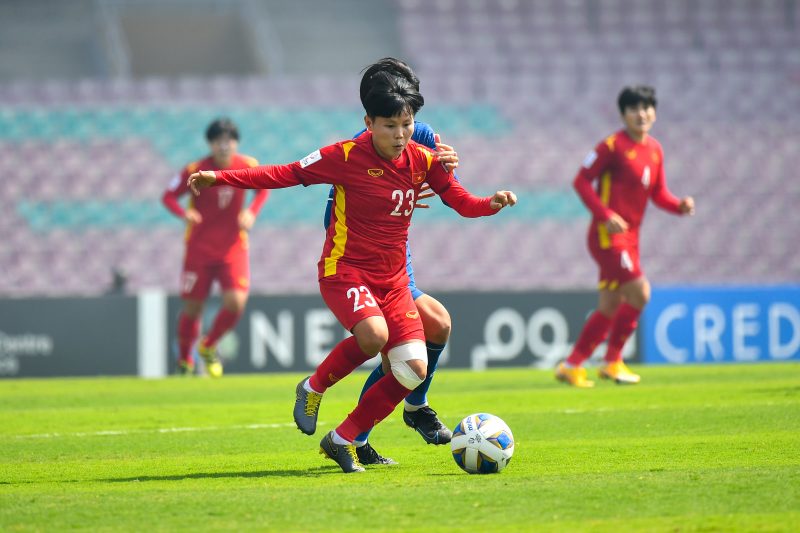 That strike in Navi Mumbai was Nguyen's 11th goal for her country and one she dedicated to her father, who passed away a few years ago.
"I dedicated the goal to my family, especially my dad, who encouraged me to keep going all the time in my footballing pursuit," she said. "When I was young, my dad told me, 'Give it your all if you have a passion for the game. Try your best and don't leave yourself any regrets.'
"He often talked with me about football, sharing his thoughts on my game, such as my technique and physical strengths. He always encouraged me to do better. When we missed out on Canada 2015, he urged me not to give up and he said that we would one day achieve the goal of making it to the Women's World Cup."
Inspired by her father, Nguyen worked hard in training and in matches. After his passing during qualifying for the Women's Olympic Football Tournament Rio 2016, she became a star in the national team and scored five times as Vietnam conquered the AFF Women's Championship in 2019. And in the Australia & New Zealand 2023 preliminaries, Nguyen starred as a super sub, coming off the bench to bag a brace in a 7-0 rout of Tajikistan before her heroics against Chinese Taipei.
"In his last days, he had a wish of seeing me growing up to support my mother and to play at the Women's World Cup, representing the country. Now I am far more mature and I think I have been trying to live up to his expectations."
Vietnamese women's football has come on a lot in recent years, and qualification for Australia & New Zealand has seen facilities upgraded and youth development plans improved in the country.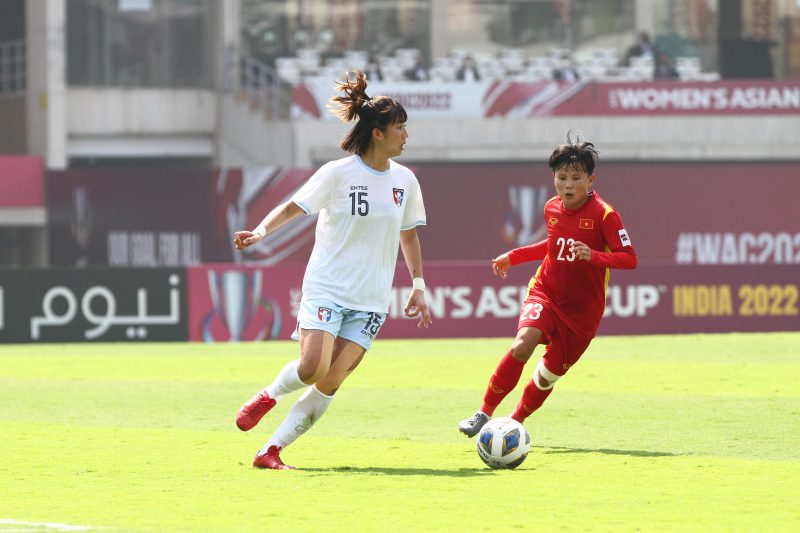 "I can see that things have changed a lot since we won the Women's World Cup ticket," said Nyugen. "The women's game is drawing increasing attention from all walks of life and there will be more girls involved in this game. Women's football will reach new levels in Vietnam."
Thanks to Nguyen, a Cristiano Ronaldo fan known for her athletic talents at school, it already has. And the girl who made her international debut as a teenager in 2013 is already dreaming of scoring another goal.
"I want to showcase my best form in the Women's World Cup and in particular, I hope I can score my first Women's World Cup goal," she concluded with a smile.