On October 1, the AFF Ordinary Congress 2023 will take place in Ho Chi Minh City
The important event of the AFF in 2023 will take place in Ho Chi Minh City. Tomorrow, the AFF delegation will be in Ho Chi Minh City to coordinate with the Vietnam Football Federation (VFF) to complete preparations for the 2023 AFF Ordinary Congress.

27/09/2023 08:47:36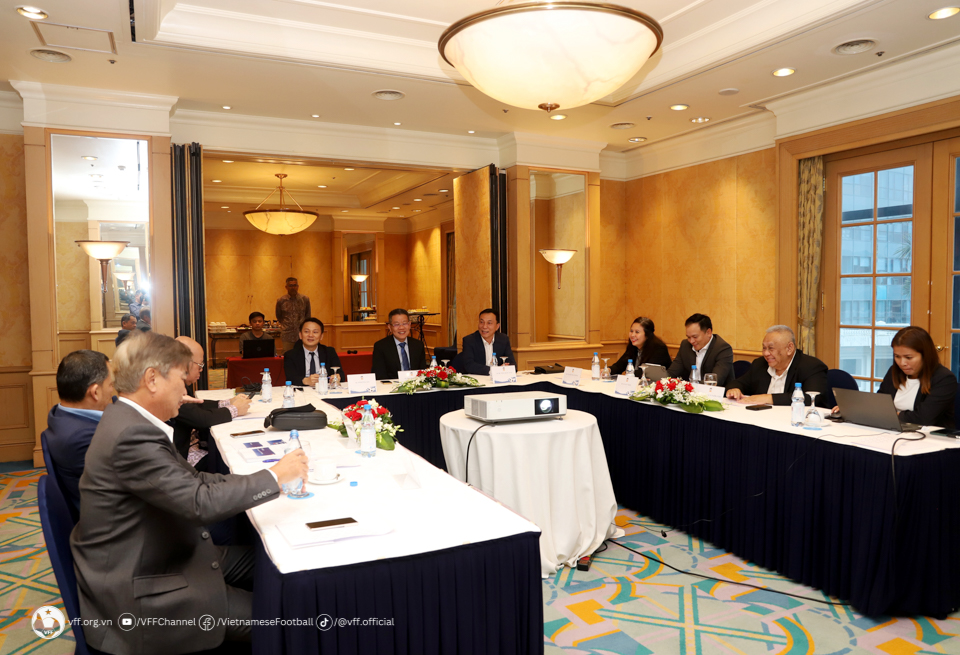 The fact that VFF was trusted by AFF to host the Congress is an honor and also an opportunity to better introduce Vietnamese football in particular, the cultural beauty of the country, and Vietnamese people in general. With the meaning and importance of the event, the Standing Committee of the Vietnam Football Federation and President of the Vietnam Football Federation Tran Quoc Tuan regularly direct the executive departments to actively prepare from August 2023. On September 8, AFF General Secretary Winston Lee was present in Hanoi and met with VFF to complete preparation plans with the task of successfully organizing the 2023 AFF Ordinary Congress. At this meeting, on behalf of VFF's Executive Committee, Dr. Tran Quoc Tuan attended and affirmed: "The Vietnam Football Federation is very serious in the preparation of the AFF Ordinary Congress. Recently, AFF has supported and accompanied the development of Vietnamese football. Under the direction of AFF President Khiev Sameth and General Secretary Winston Lee, Southeast Asian football has undergone drastic changes. The goal of VFF is to organize the event in the best way."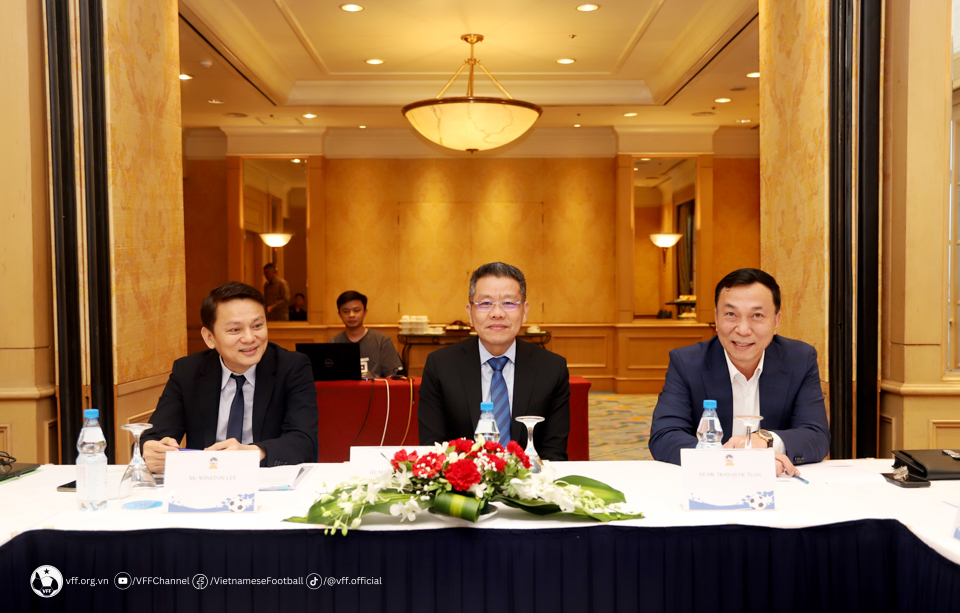 The AFF Ordinary Congress is an opportunity for leaders of member federations as well as units under AFF to exchange, build and plan for the development of Southeast Asian football in the next stages. The Congress is expected to have the participation of delegates from the FIFA, AFC, and partners accompanying Southeast Asian football activities in recent times such as SPORTFIVE and some guests came from the DFB, RBFA, KNVB…
The Congress is expected to create a stepping stone to help Southeast Asian football continue to have new developments, meeting the expectations of fans in the common home of regional football. The fact that the AFF Congress will welcome representatives of the European Football Associations shows that the role of AFF in international football is undergoing positive changes.