Opening Women's U-19 National Championship 2019: Hanoi wins the first match.
(24th Nov) At Ha Nam stadium, there were first two legs of Women's U-19 National Championship 2019. In the opening day, Hanoi had a good start when getting the first victory 2-1 against Than KSVN.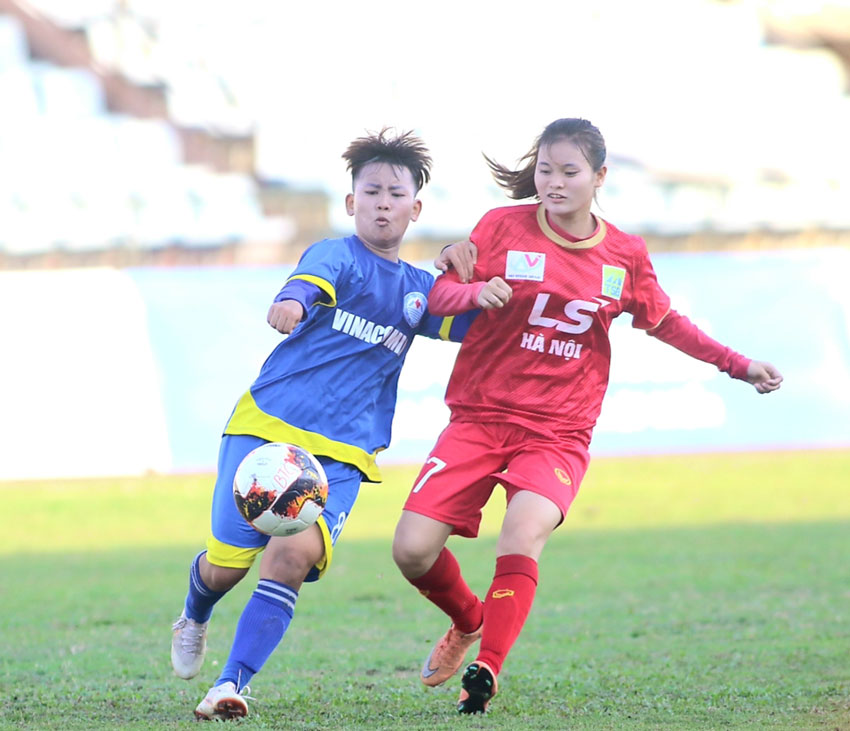 The match between Hanoi and Than KSVN was held at 15:00 with the good weather. Hanoi suddenly fashioned the first genuine chance on 39 minutes after a goal of striker Nguyen Thi Thanh Nha. After the first goal, the match became more seriously when Than KSVN tried to find the goal. However, it was not until 66 minutes, Nguyen Thi Truc Huong got a goal for Than KSVN. Even though, the highlight of this match also continues at 74 minutes when Nguyen Thi Thanh Nha got her second goal for Hanoi. This was also the final result of the match.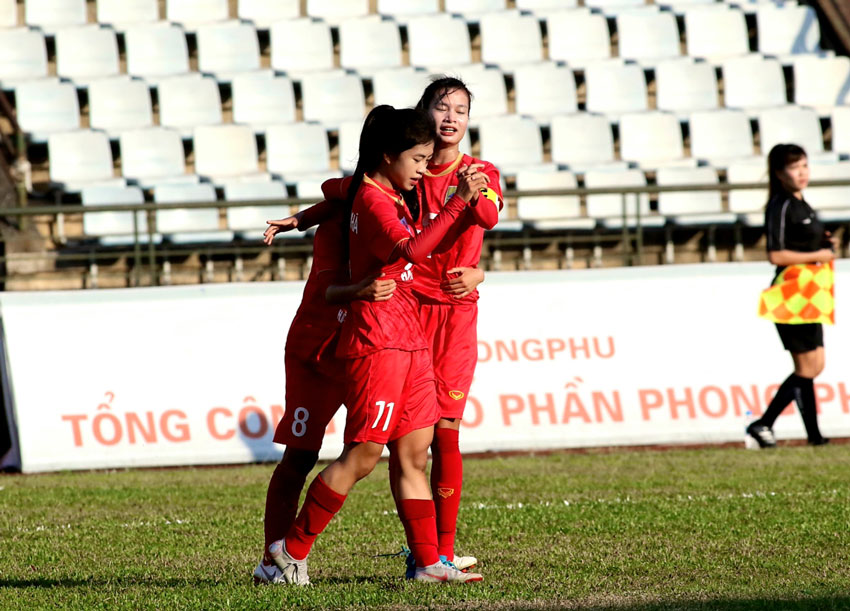 Before the match between host Phong Phu Ha Nam and Ho Chi Minh City (at 17:30), the organizer held a simple but grave opening ceremony. On behalf of the Vietnam Football Federation (VFF), General Secretary Le Hoai Anh and the local representative gave flowers and shake hands to promote the players and referees.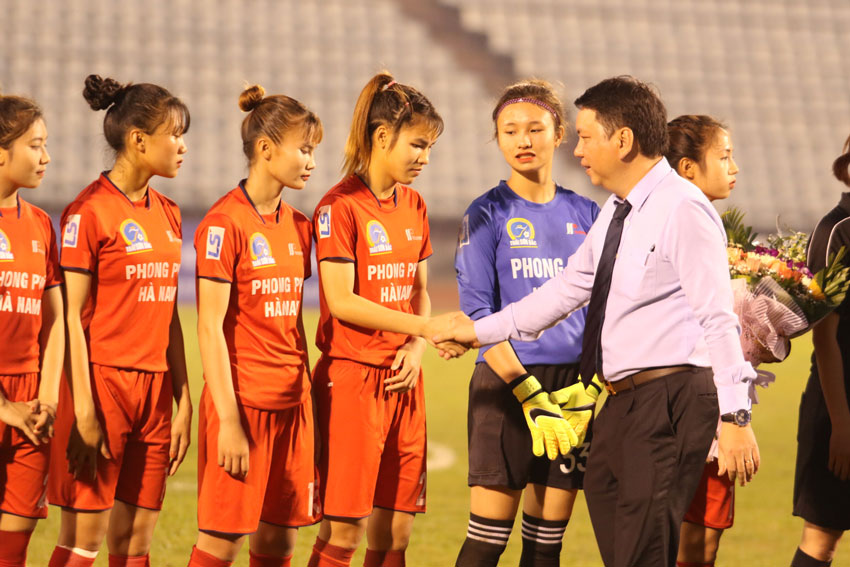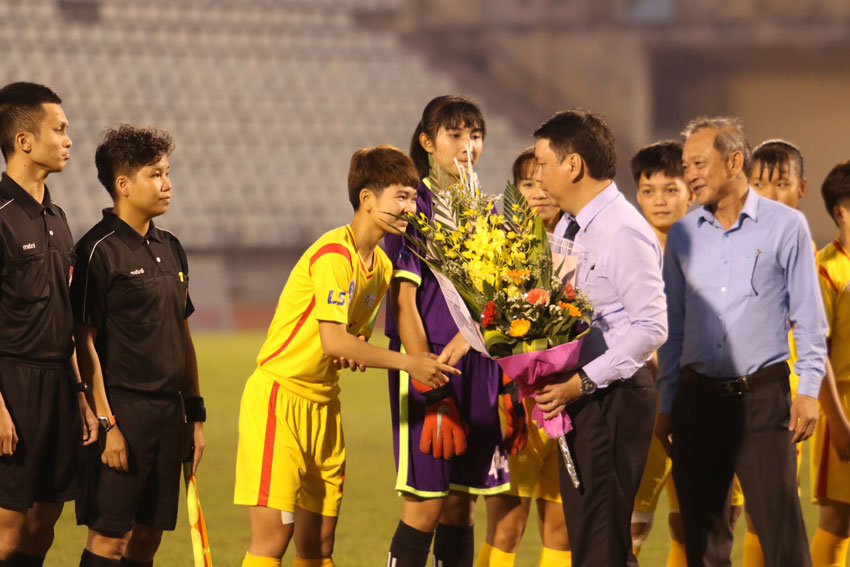 The second match was more serious than the match between Hanoi and Than KHVN when both teams created a balance from the beginning of the first half. With the advantage of a home match, Phong Phu Ha Nam had the first goal at 8 minutes by Tran Thi Thu Hong.
After the goal, the players of Ho Chi Minh City continue to raise the tempo of their game to find the goal down. However, the defense of the home team was very steady.
At the beginning of the second half, Tran Thi Huong Tra suddenly made an own goal. Therefore, Ho Chi Minh City's team had an equaliser.
The score 1-1 was the final score of this match.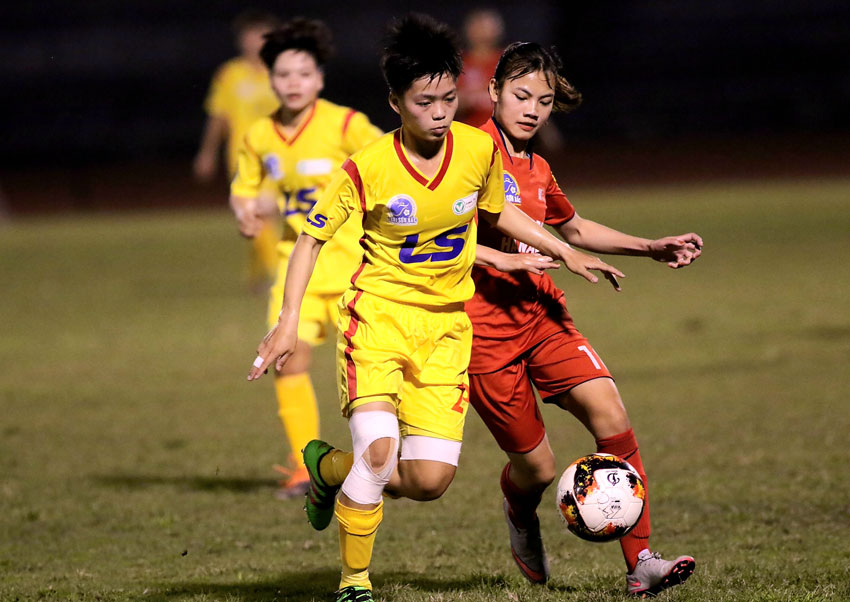 Summary, after the first leg, Hanoi got 3 marks, Phong Phu Ha Nam and Ho Chi Minh City got 2 marks, following by Than KSVN (0 marks).
On 27th Nov, the tournament will continue with 2 matches: Hanoi against Ho Chi Minh City ( at 15:00) and Than KSVN against Phong Phu Ha Nam (at 17:30).