VOV to broadcast national team's World Cup qualifiers
Voice of Việt Nam (VOV) and VTC Digital Television, under VOV, have secured a deal with Next Media to broadcast the Vietnamese national football…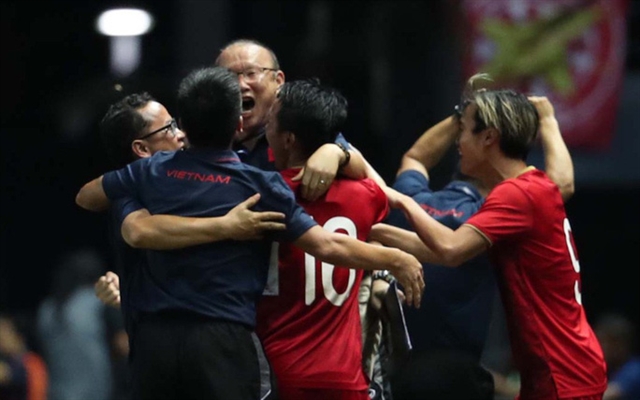 Included in the deal are the media rights to all of the Vietnamese team's home fixtures during the qualification campaign.
Fans can watch the national team's fixtures on VTC1, VTC2, VTC3, VTC9, VOVTV (also known as VietnamJourney), VOV1, VOV2, VOV3, VOV.VN, VTC.VN, VOVMedia and VTCNOW.
VOV President Nguyễn Thế Kỷ said they had secured the broadcasting rights in the hope of meeting people's demands when it comes to informative entertainment and living up to its responsibility as a national media agency.
All newspapers, stations, providers and broadcasters nationwide that wish to share and use the broadcasting rights to the World Cup qualifiers must be authorised by VOV, VTC and Next Media.