Khánh Hòa beat Vientiane Capital at AFF futsal champ
Việt Nam's Sanna Khánh Hòa crushed Vientiane Capital of Laos 9-2 at the AFF Futsal Club Championship in Bangkok yesterday.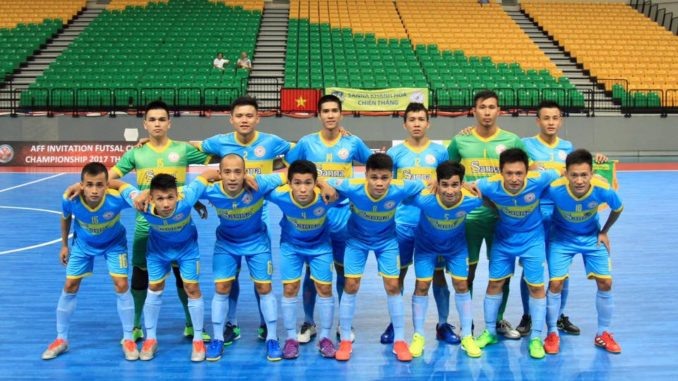 Việt Nam quickly scored three goals thanks to Quốc Bảo in the first minute, Ê Ban in the third minute and Nguyễn Nhớ in the fourth minute.
After the Lao team narrowed the gap to 1-3 in the 12th minute, Khắc Chí scored the fourth goal for Khánh Hòa just seven minutes later.
In the second half, the Vietnamese team had five more goals to end the match at 9-2.
Earlier, Khánh Hòa drew 1-1 with Melaka United in their first match, while Capital lost to East Coast Heat of Australia 3-4.
With this win, Khánh Hòa temporarily took the lead of Group B. Today they will face East Coast Heat to decide the ticket to the event's semi-finals.
Khánh Hòa beat the Australian team 3-1 in the same event held two years ago. "We are determined to enter the semi-finals. We will make every effort in the coming match," said Hải.