Việt Nam win bronze at AFF women's champs
Việt Nam won a bronze medal after beating Myanmar 3-0 in the play-off of the AFF Women's Championships at Jaka Baring Stadium in Indonesia on Friday.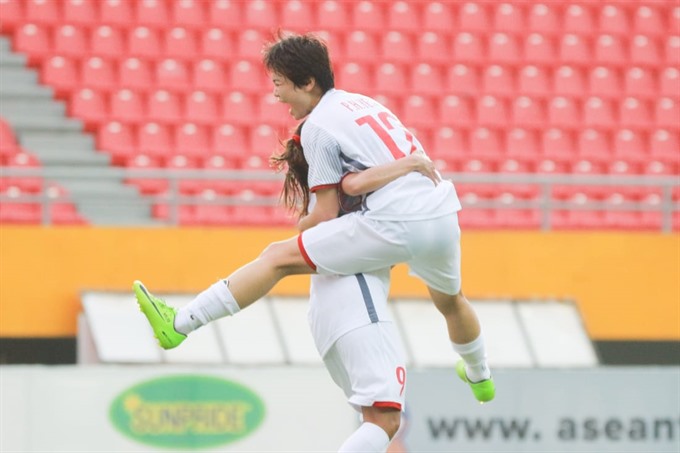 In the 10th minute, midfielder Nguyễn Thị Tuyết Dung scored the opener for Việt Nam, and allowed the team to get on the front foot, but Phạm Hoàng Quỳnh, captain Huỳnh Như and Nguyễn Thị Liễu were all unable to beat Myanmar goalie Zar Zar Myint.
After the break, Vietnamese coach Mai Đức Chung made some changes and rookie Nguyễn Thị Vạn doubled the score for Việt Nam in the 68th minute.
Just a few minutes later, taking full advantage of a defensive error, striker Phạm Hải Yến added a third, and despite their efforts, Myanmar were unable to get on the scoresheet.
Today, Việt Nam will return home to prepare for the Asian Games to be held in Indonesia in August.