Striker Phượng's market value rises
Vietnamese striker Nguyễn Công Phượng's estimated market value has risen to approximately 200,000 euros (US$221,300), according to website…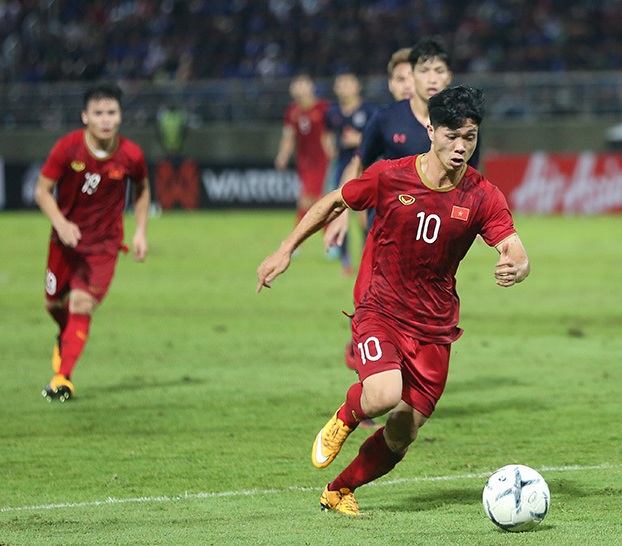 This increase comes after Phượng signed a one-year deal with Belgium side Sint-Truidense FC in July on loan from Hoàng Anh Gia Lai (HAGL).
Earlier, Phượng was valued at 150,000 euros ($166,000).
Despite struggling for minutes in Belgium, Phượng was called up for the national team's 0-0 draw away to Thailand in the World Cup qualifiers on September 5.
At present, Phượng's value is equal to that of HAGL's midfielder Lương Xuân Trường.
Vietnamese goalkeeper Đặng Văn Lâm, who plays for Muangthong United, is deemed the most valuable Vietnamese player at valued the best in the country with 300,000 euros ($331,900).
Dutch side SC Heerenveen's new signing Đoàn Văn Hậu and Hà Nội FC's midfielder Nguyễn Quang Hải have the same estimated market value of $166,000.