HCM City win national championship
HCM City 1 won the National Women's Football Championship title in style by beating Sơn La 3-0 with one match to go this season.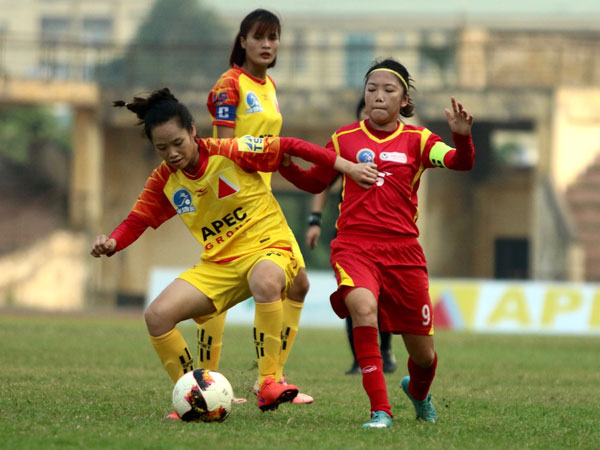 All three goals came in the first half time at Nam Hà Province's Stadium on Monday. Captain Huỳnh Như opened the scoring with a penalty in the fifth minute, and midfielder Trần Thị Thuỳ Trang added the second just six minutes later. Trần Nguyễn Bảo Châu finalised the result before the interval.
The team will face Việt Nam Coal&Minerals tomorrow but with 29 points, they have toppled Phong Phú Hà Nam this year.
It marks their eighth national championship.
The other match tomorrow is between HCM City 2 and Sơn La. The season will end on Friday with a clash between former champions Hà Nội and Hà Nam. The winner of that match will take the runners-up place.