Consensus on security options for 2 next matches of Vietnam National Team
Hanoi 7/11, Vietnam Football Federation (VFF) had a final meeting about the security options for 2 matches of Vietnam National Team in 2nd qualifying…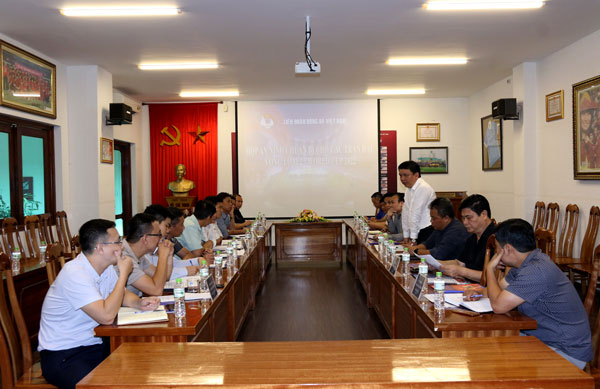 This meeting had the attending of Mr. Le Hoai Anh – General Secretary, Mr. Nguyen Minh Ngoc – Deputy Secretary-General, Mr. Cao Ngoc Cam – Chief of Staff, Leaders of departments: Police Command, Internal Political Security Department, Hanoi city's Police, Maneuver Police, Traffic Police Division, Criminal Police Department, Tu Liem District's Police; representatives of Directors of the National Sports Complex; Vietnam Professional Security Company (KTC).
After this meeting, the options to ensure security have been agreed, including:
1. Follow the security plan in the match between Vietnam and Malaysia (10/10/2019) as well as find other ways to minimize congestion.
2. Hanoi city's Police associate with VFF and the security agency to ensure the security plan not only before but also after the matches.
3. Hanoi city's Police will make some solutions to guide the vehicles around the stadium to reduce the traffic jam in the time of the matches and have some backup road if necessary.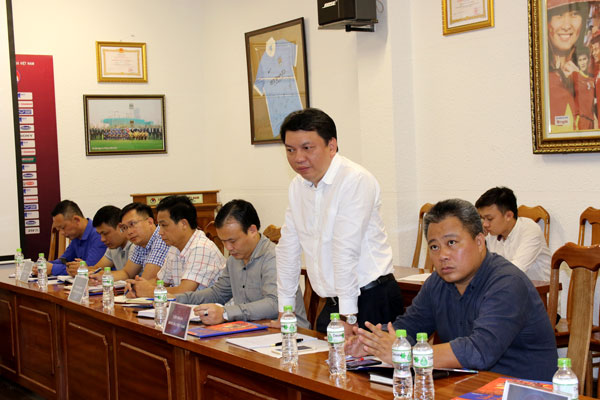 4. Unifying to strengthen inspection and strict control to eliminate banned objects.
5. Agree to keep the previous system to control the ticket.
6. VFF will provide action plans of foreign fans for Hanoi city's Police to have a protection plan (in case).
7. Hanoi city's Police will coordinate with VFF to ensure the safety for VFF's office in the term of sale tickets for veterans.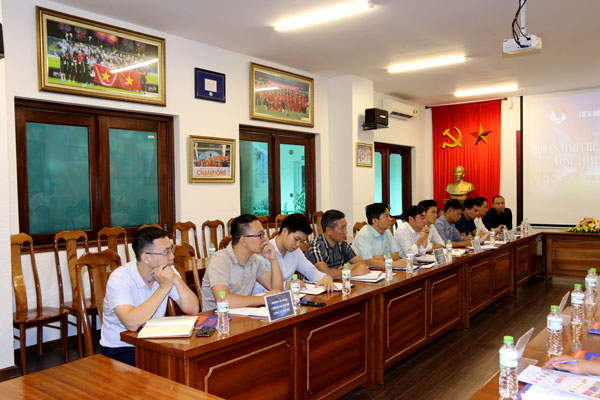 8. The National Sports Complex is responsible for requesting the shop and restaurant to stop working on the day of the matches. The food and drink which is served in the stadium must be control by the security department.
9. The National Sports Complex shall ensure sound systems outside and inside the stadium for propagation and guidance of the supporters. The National Sports Complex also needs to care about the enter and exit doors, the seats and the facility to check the ticket.
10. Due to the current situation around the stadium, VFF will promote the supporters to come to the stadium early to avoid the traffic jam and cheer without flares.
The organizers recommend that fans come to the field early for the best support, avoid coming close to the starting time, which will make the disadvantage effect for the game.