Technical Director Jürgen Gede and VFF will terminate the contract on June 2020
After 4 years of cooperating with Vietnamese Football as a technical director, Mr. Jürgen Gede and VFF will terminate the contract on June 2020.

04/05/2020 11:45:44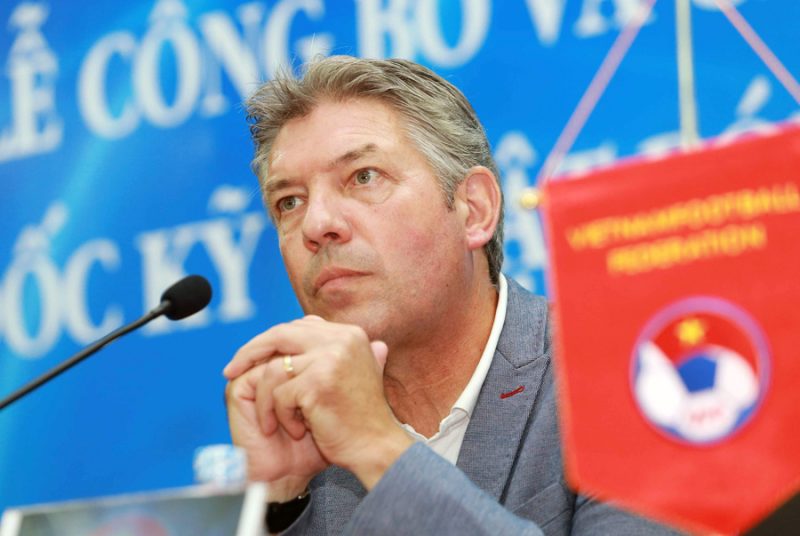 Mr. Jürgen Gede officially worked as a technical director of the Vietnam Football Federation since June 2016 with 2 years contract. After that, based on work efficiency, the contract was extended 2 years from June 2018 to June 2020.
During 4 years working with Vietnam Football, Mr. Jürgen Gede was appreciated by VFF because of the high responsibility and the important ideas for the development of Youth Football. He positively joined in the training and competition missions. He also participated and supported U19 Vietnam at AFC U-19 Championship while this team joined into the semi-final and FIFA U20 World Cup 2017 Final for the first time. As the technical director of VFF, he also supported for U23 Vietnam at AFC U-23 Championship 2018.
Mr. Le Hoai Anh – General Secretary of VFF said that: "VFF appreciated the contribution of Mr. Jürgen Gede for Vietnam Football. However, in the coming time, VFF and Mr. Gede have different plans and ambitions for the next period, therefore we agree not to renew the contract".
Mr. Jürgen Gede shared that he satisfied with the journey with Vietnamese Football. "I always received support from the leader of VFF. My opinions were always respected. I'm very happy and proud of my job and my contributions to Vietnamese Football".
After finish the contract with VFF, Mr. Jürgen Gede has a specific plan for himself but firstly, he will spend time for his family.