Hanoi FC becomes the champion of Bamboo Airways National Cup 2019
With captain Van Quyet impressing throughout, Hanoi FC came back from a goal down to beat Quang Nam FC 2-1, therefore won the Bamboo Airways National…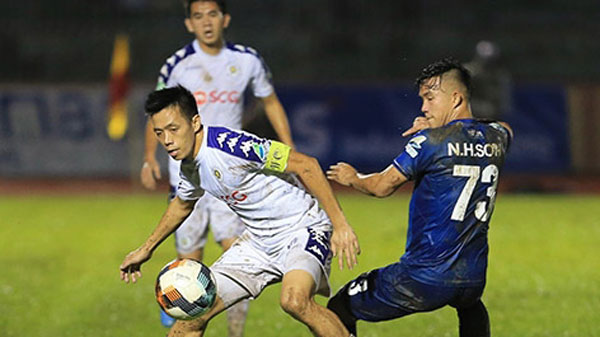 Even had to be the visiting team, the match against Quang Nam still was the best opportunity for Hanoi FC to get the National Cup after 3 failures in the final games. It could be seen that the quality of Hanoi FC's line-up is much higher than Quang Nam.
In fact, Hanoi FC had taken the initiative in the whole game despite having to play under rain. However, the absence of striker Omar, due to penalty card in the previous game, made Hanoi FC less effective. Kebe, the striker, missed many chances to score and less effective than Omar who is the top scorer of V-league 2019.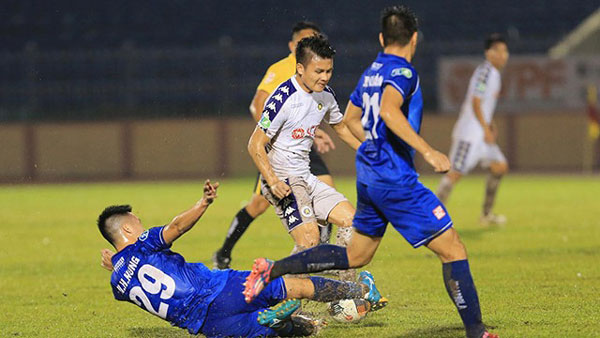 Not only him, other players of Hanoi FC such as Van Dai, Quang Hai also missed many chances to score in the first 45 minutes.
About Quang Nam, Minh Tuan and Hoang Vu Samson also created chances. In 13th minutes, Minh Tuan received the pass from a teammate then from distance. However, the ball went over the bar.
Fortunately, Quang Nam fashioned the first genuine chance on 35 minutes. A defensive mistake by Hanoi's Nguyen Thanh Chung saw him head in Nguyen Hong Son's free-kick to give Quang Nam the lead in the game.
Nothing to lose, the team of Head coach Chu Dinh Nghiem had to push-up in the second half.
It cannot be denied that Hanoi FC didn't have good tactics in the first 20 minutes of the second half, they still couldn't make a goal. Because of that, they made some changes in the line-up. Defender Thanh Chung became an attacker.
When this adjustment was not effective, Van Quyet "shined". The captain of Hanoi FC had a left-footed strike into the bottom right corner of the net in 68 minutes. 15 minutes later, Van Quyet continues made "a beautiful" waving pass for Kebe to get the winning goal.
With the victory 2-1 against Quang Nam, Hanoi FC gets the first National Cup.