Vietnam football's reaping rewards from investments in youth development
South-east Asia's only representative at the FIFA Under-20 World Cup finals, Vietnam came away with a credible point from three games. The country's…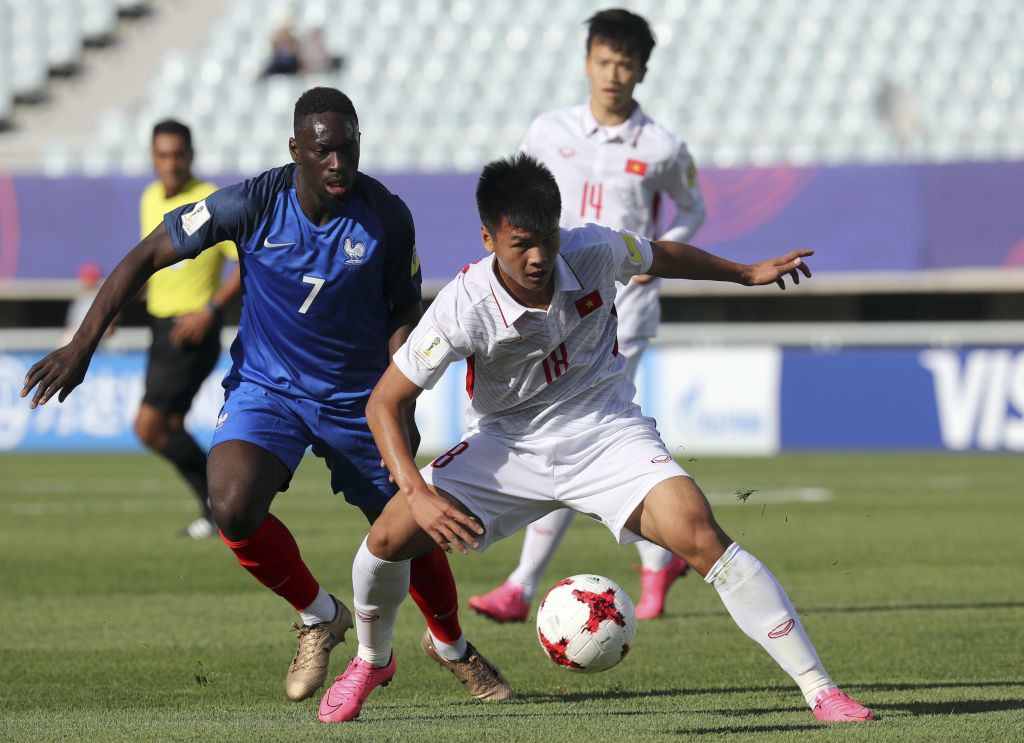 The visiting coach was impressed. "The players here are technically very, very good and fast too,"said Claudio Ubeda.
"There is a bright future here."
That was evident at the tournament itself.
A first appearance for the finals of a FIFA 11-a-side competition of any kind may have brought just one point but games with New Zealand, Honduras and European champions France showed Vietnam how far they have come and how far there is to go. The Viets lost 0-4 to France and 0-2 to Honduras and drew 0-0 with New Zeland, but a little more concentration at the back and ruthlessness in attack, and next time, things could be different.
"We're proud of what we've done in our first World Cup," Vietnam forward Tran Thanh, who scored the goal that clinched qualification, said on Fifa.com
"We've also learned a lot from professional players playing in this tournament at a very high level. It would have been better if we scored at least one goal here, but in any case, I think it was good for us to motivate our next generation in the future."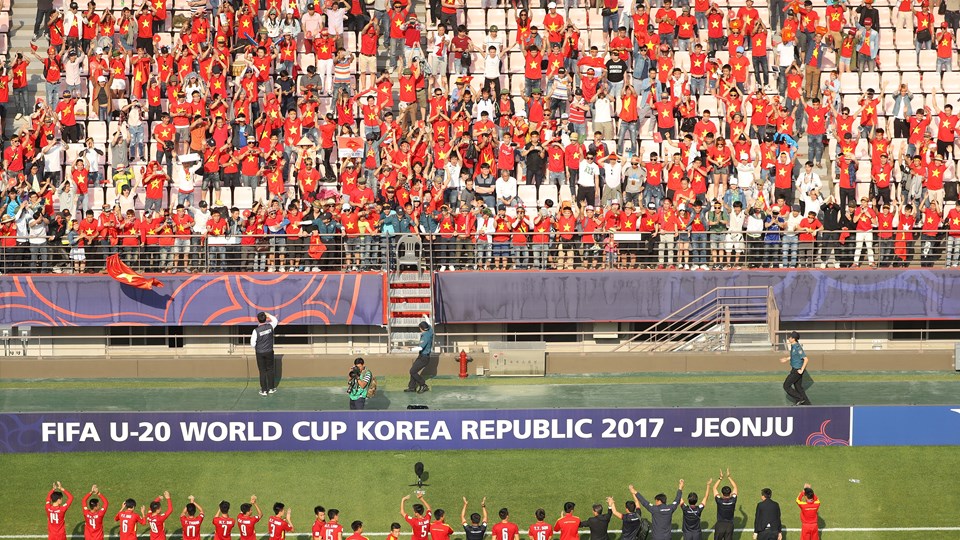 Yes, the key is to learn the lessons and then return stronger. That may be a cliche but then again, what is happening in Vietnam's youth development is anything but.
Nestled in the country's central highlands is the Hoang Ahn Gia Lai (HAGL) academy and it has been central to many of the good things happening in the country.
It is one of the most productive football factories in the world. Run with technical help from Arsenal after an agreement signed back in 2007 – this is a long-term project – it has helped some of the best players in South-east Asia.
"It is a well-managed academy and when I was there, I saw many talented young players," said former Vietnam, Indonesia and Laos coach Alfred Riedl.
"The facilities are very good as is the help given to players. If there is patience to stay the course then the rewards will be there."
The patience has been there.
The HAGL academy has been operating for a decade and the fruits are there for all to see.
In February, Vietnam's Under-23 team defeated Malaysia's 3-0. There was nothing too surprising in that, given the divergent recent fortunes in the two countries' football scenes but nine of the Vietnamese squad, a full half of the squad, had come through the HAGL ranks.
At the 2016 AFF Suzuki Cup, graduates of the academy were a strong presence in the senior side with Vu Vah Thanh, Nguyen Van Toan, Nguyen Tuan Ahn, Nguyen Cong Phong and Luong Xuang Truong all young and all impressive. Somehow, the Golden Stars lost to Indonesia at the semi-final stage.
Steve Darby, the former head coach of S.League side Home United as well as clubs all over South-east Asia and Vietnam's woman's team, is a fan of the academy and not just because it is not run for profit. "Thousands of kids are scouted annually and the best 18 are housed at the HAGL Academy," said the Englishman.
"There is proper regulated training and matches and visits to other international academies. For many years, it was the backbone of youth development."
Less so these days as there have been other academies with PVF (the catchily-titled Promotion Fund for Vietnamese Football Talent) now thought by many to be even better.
It all blends into a football scene that is becoming healthier by the year according to Darby with patience the key ingredient at all levels.
"Clubs are giving local coaches long-term contracts and sticking by them despite media criticism and the Vietnam media is a harsh taskmaster," he said.
"But the Vietnam Football Federation have shown that there is benefit in long-term planning and they have invested Fifa and AFC (Asian Football Confederation) grants well in to building a top-class centre in My Dinh in Hanoi."
Using grants judiciously has helped Myanmar too. The Myanmar Football Federation has long cultivated close relations with Fifa, attracting investment and grants from the world governing body in the previous decade that helped to open academies around the country.
The national league is almost a decade old had has seen local businesses get involved in clubs.
"The raw talent is there, all over the country," Raddy Avramovic, Singapore's former coach who won three Suzuki Cups with the Lions from 2003 to 2012, before proceeding to have a shorter spell in charge of the Myanmar national team.
"You actually see people playing in the villages and in the streets. It is a question of finding a bridge between the young talent out there and the clubs and their academies. That is happening but more time is needed."
The country also qualified for the FIFA U-20 World Cup in 2015, giving young players a taste of international action that stood them in good stead at the 2016 AFF Suzuki Cup with the likes of Aung Thu attracting interest from all over Asia.
The country has targeted a place in the final of the regional tournament by 2020 and a first win by 2024 when it hopes to be coming off an appearance at the 2023 Asian Cup.
There is more to be done in both countries.
Myanmar needs a stronger and wider infrastructure which will take more money and time.
In Vietnam, there is much attention on how to improve the V-League, which is not as strong as it should be. The shadow of match-fixing reduces the amount of corporate investment that would otherwise be flooding in. The authorities are working hard to battle this.
Should it happen then the league, as well as the national team, will be well-placed to challenge Thailand as the region's pre-eminent power and to then become an Asian force. The appearance at the Under-20 World Cup was a start.
"The potential is frightening," said Darby. "There are possibly 100 million people in the country and they all love football.
"There is hardly any competition for elite athletes and they all want to be footballers."
More and more of them are becoming good ones.