The closing ceremony of AFC 'B' Coaching diploma course 2021 – Part 2
On 1st Feb, the closing ceremony of AFC 'B' Coaching course – Part 2 was held at Vietnam Youth Football Training. This course had 2 parts in Nov 2020 and Jan 2021. This was the first course organized by VFF and AFC in 2021.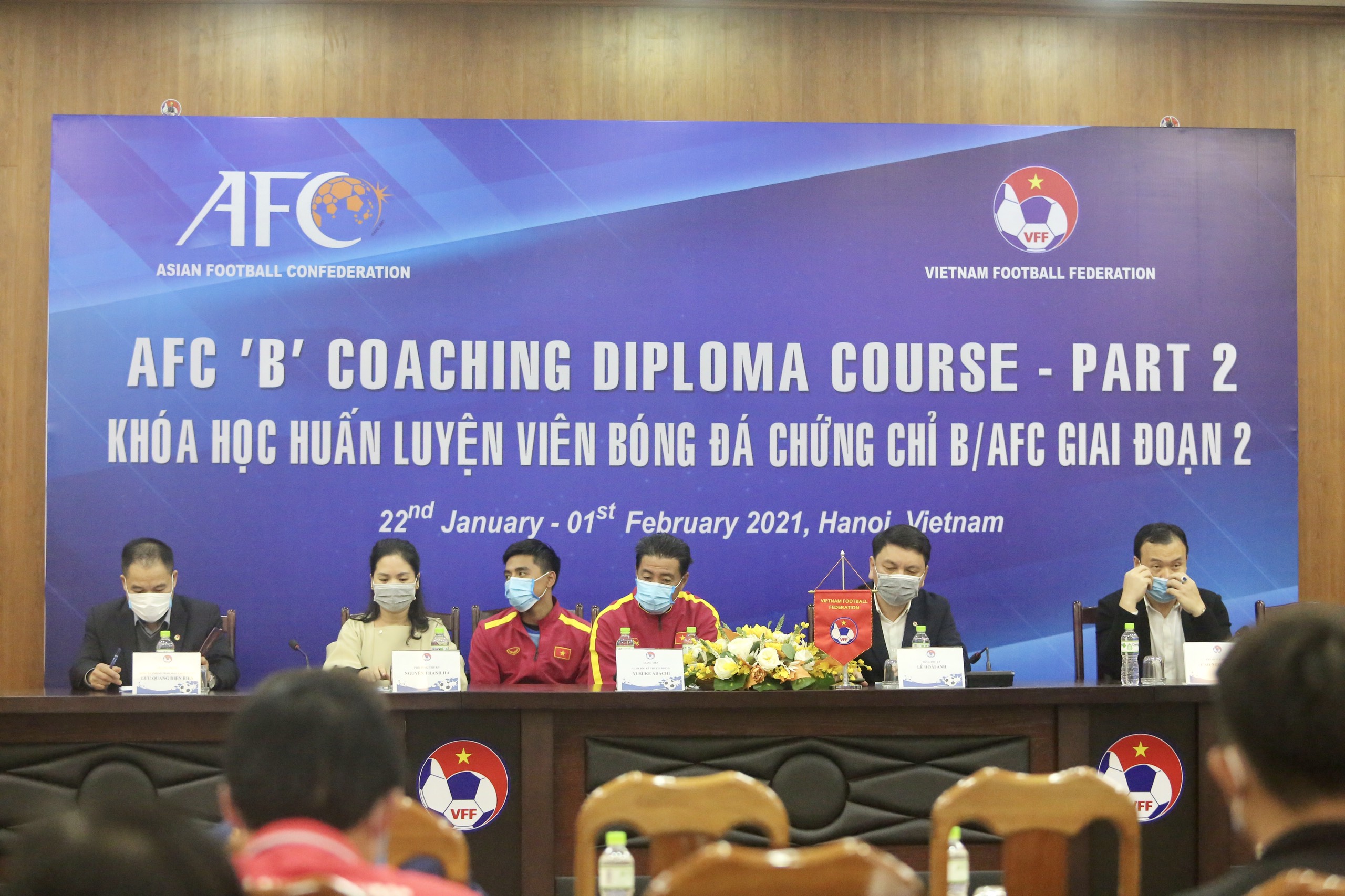 The VFF delegation included Mr. Le Hoai Anh – General Secretary; Mrs. Nguyen Thanh Ha – Deputy General Secretary; Mr. Cao Ngoc Cam – Officer Manager; Mr. Luu Quang Dien Bien – Director of Grassroof, Coaching Education, and Affiliated Mas; Mr. Yusuke Adachi – Technical Director, Instructor and more than 20 trainees.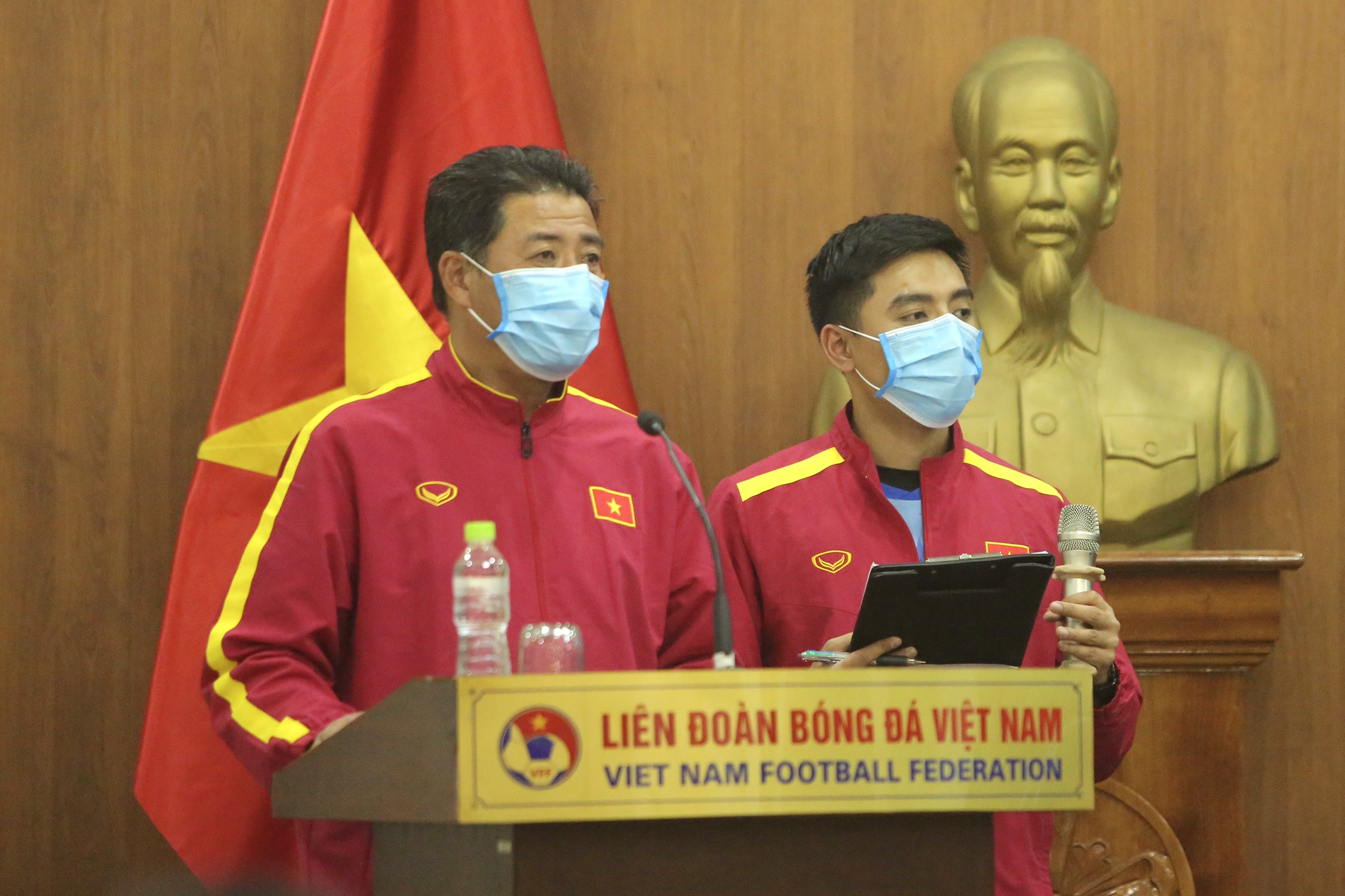 On behalf of the class, instructor Yusuke Adachi thanked VFF, function departments, and trainees for organizing this course. "This course was different from the previous course. Our ambition is to reach the world-class standard, VFF also set the target to World Cup 2026. The players who will play at this tournament are 16-18 years old, and they need to understand the world-class standard. The trainees are the person who in charge of these players. I respect your efforts. After this course, even pass or not, you also can get somethings. Finally, after 1 month, we are a family. We should keep connect and share the experience. Good luck".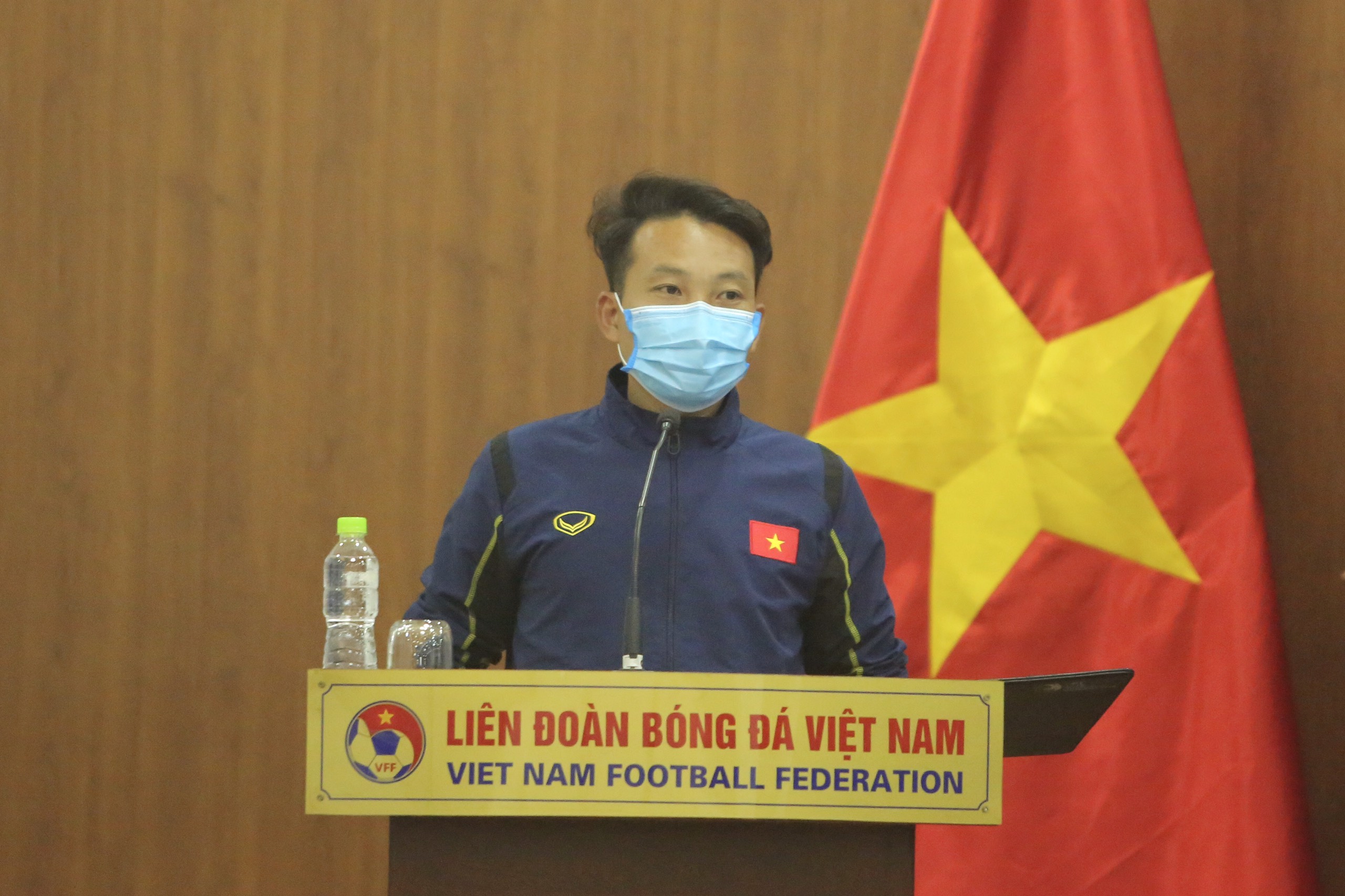 On behalf of trainees, coach Tran Duy Quang thanked VFF and instructor Adachi.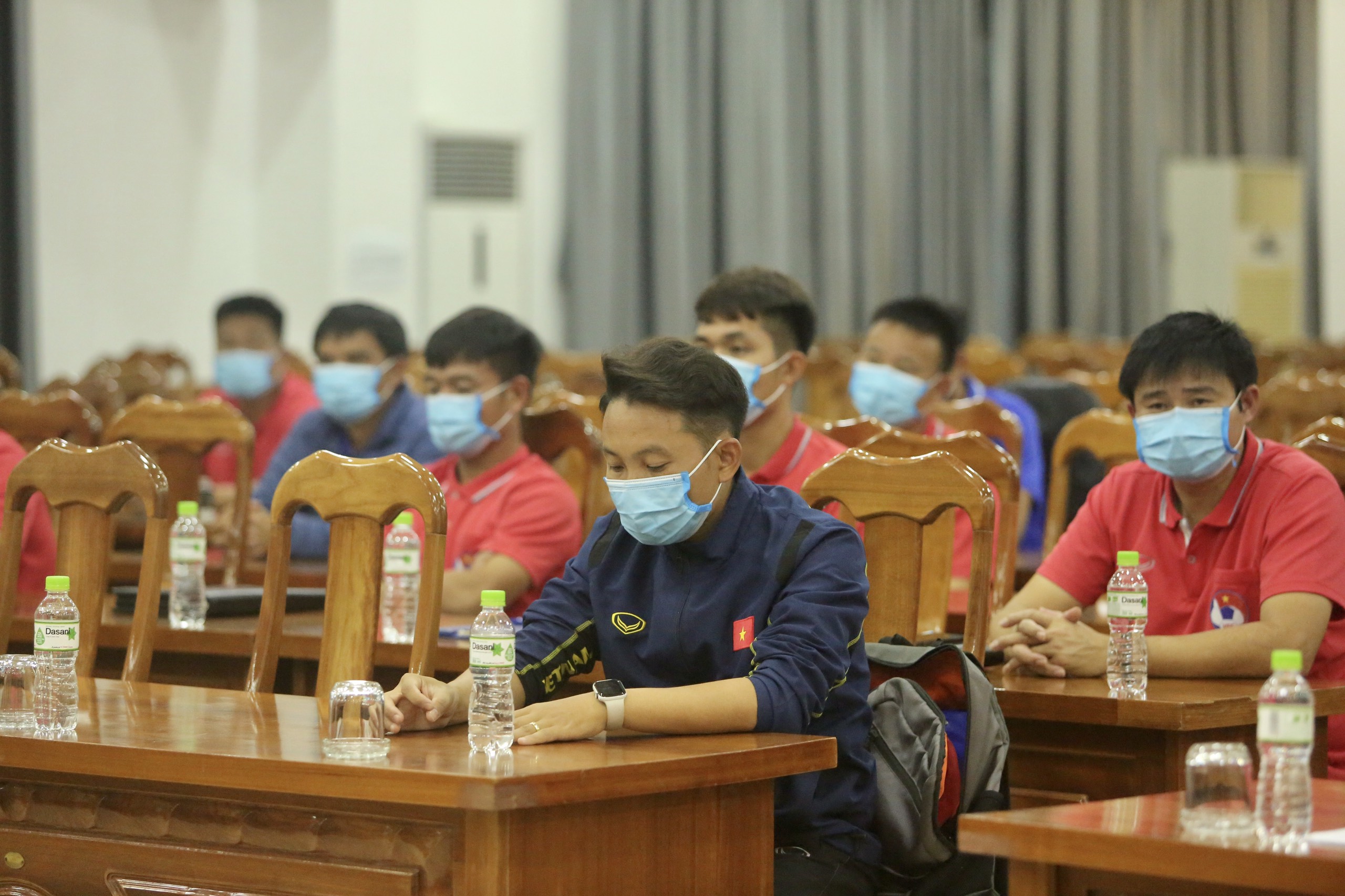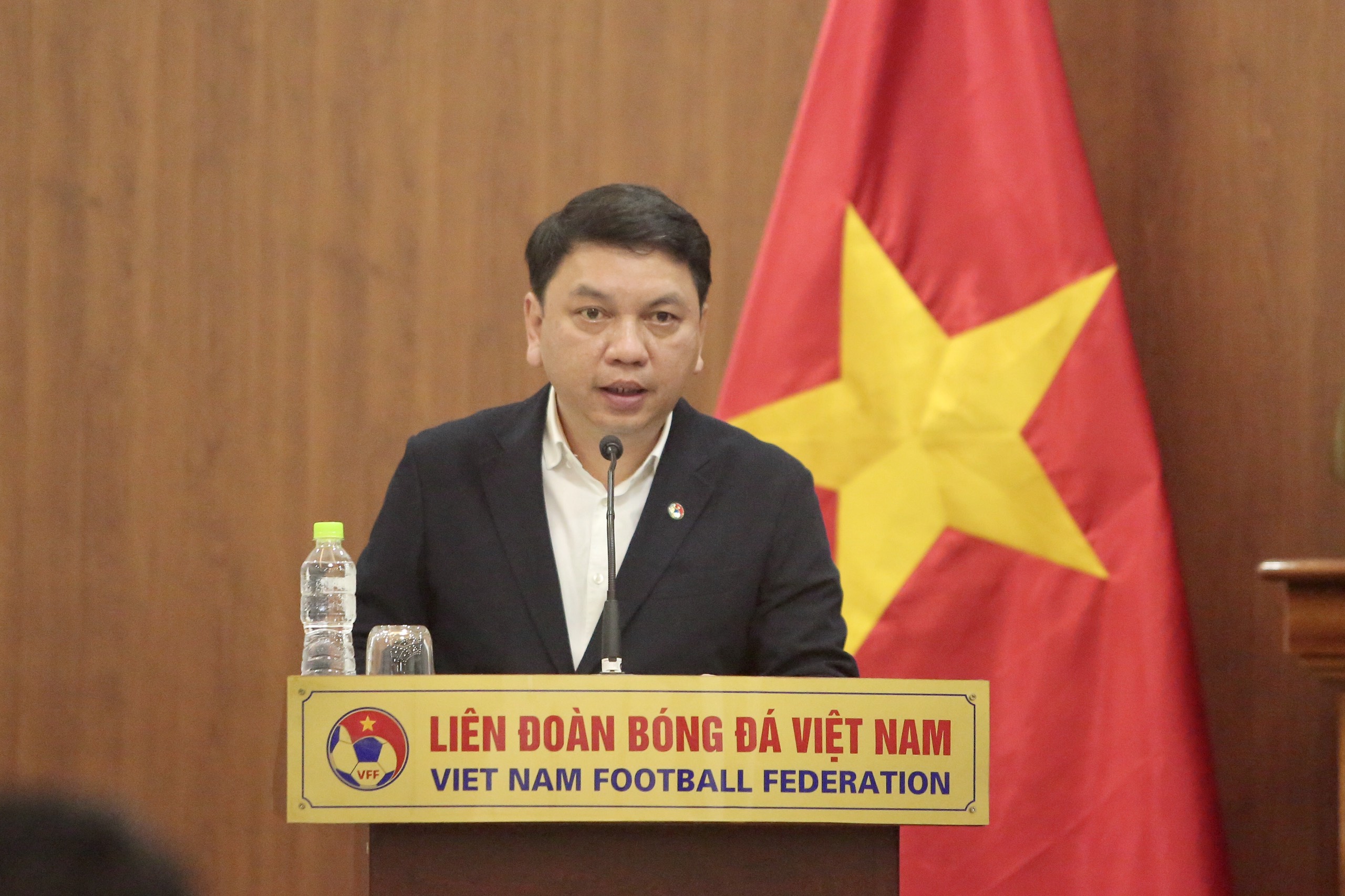 Speak at the ceremony, VFF General Secretary congratulated trainees. "In 2020, the Covid-19 pandemic affected the sports events, we couldn't organize many courses as expected. Joining this course was a big effort for the trainees. As a coach, you have to complete the diplomas of AFC".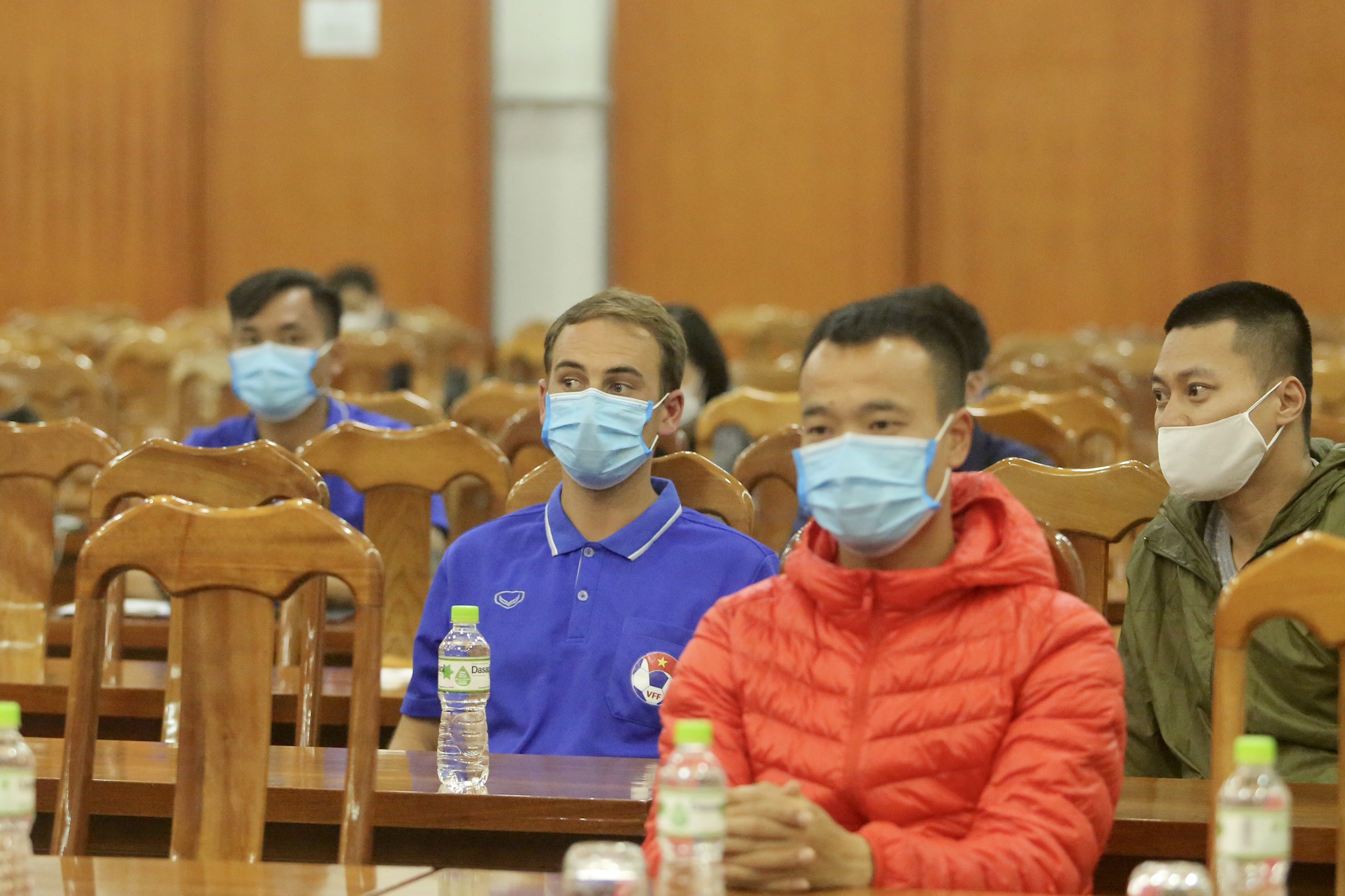 The AFC 'B' Coaching diploma course 2020 – 2021 was held with 2 parts in which the 1st part was from Nov 13 to Nov 24, 2020, and the 2nd part was from 22nd Jan to 1st Feb 2021.