The executive committee meeting of VFF decided the main issues in 2020
(Hanoi, 9th Nov) The 4th executive committee meeting of the Vietnam Football Federation (VFF) was held at the office of VFF with the attending of VFF's…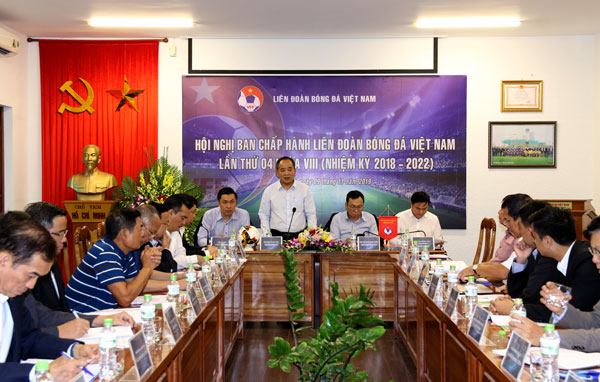 This meeting decided these issues:
+ Allow 4 clubs including Hai Phong, Song Lam Nghe An, Duoc Nam Ha Nam Dinh, and Thanh Hoa to participate V.league 2020.
+ Consensus on the number of teams in V.league 1 (12 teams), V.League 2 (14 teams), and V.League 3 (16 teams) 2021.
+ Consensus on organisation U15 and U17 Vietnamese National Football Cup since 2020.
+ Consensus on the financial investment project of FIFA and AFC to VFF until 2020.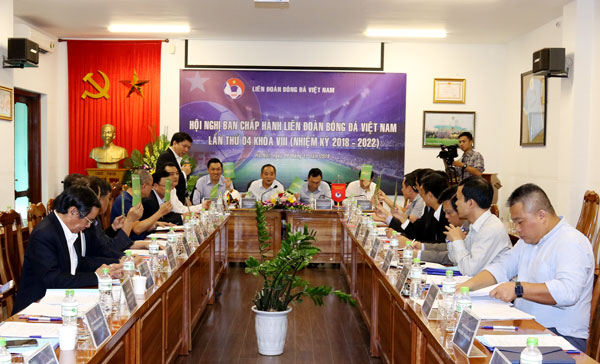 + Consensus on the reports of national teams about preparing for the important tournaments at the end of 2019 as well as 2020, in which the most important is the 2nd World Cup 2022 Qualifying and SEA Games at the Philippines.
+ Consensus of the amendments and supplements the regulation of professional football in Vietnam.
+ Consensus on a summary of the inappropriate contents in the regulation of VFF to mention in the next meeting.
+ Consensus on the time and place to hold the VFF Annual meeting 2019 which will hold in December 2019 at Hanoi.
+ Consensus on the reports of organising the professional football tournaments 2019
+ Consensus on co-operating with AFF to organize the Asian Clubs Championship 2020.
After the meeting, VFF Vice President Cao Van Chong and General Secretary Le Hoai Anh spent time to share the information with reporters.