The first Futsal Training course has a Vietnamese instructor
The AFC Futsal Level 1 teaches by instructor Ngô Lê Bằng and tutor Huỳnh Thị Thanh Khiết will open on 18th July 2020. This is the first Futsal course in Vietnam has the instructor is Vietnamese who appoint by AFC.

24/06/2020 15:59:30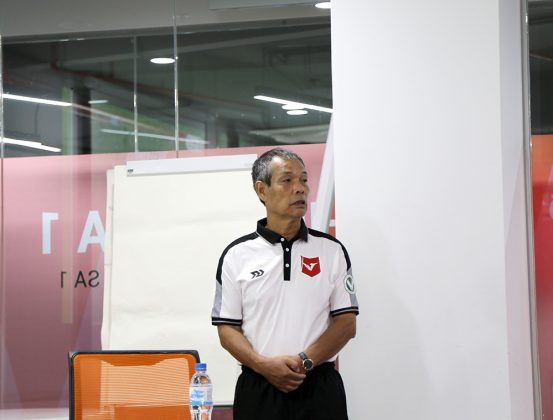 This course is the first step before the futsal coaches join into the 2nd, 3rd, and Futsal Coach Training Pro. After finishing this course, due to the result and evaluation of the course's instructor, AFC will award the certificate for coaches who pass the course.
This course will run in 6 days from 18th July to 23rd July 2020 at Thái Sơn Nam Arena (Ward 5, District 8, Hồ Chí Minh City) with the attending of coaches and players from the clubs around the world.
After this course, instructor Ngô Lê Bằng will continue to practice and improve the knowledge and skill to register to become the tutor of AFC Futsal training course level 2, looking forward to being an instructor for level 2 course in the future.