Mr. Tran Quoc Tuan:"AFF looks forward to hosting World Cup 2034"
Hanoi (8/11), after the meeting of the ASEAN Football Federation, Permanent Vice Chairman of Vietnam Football Federation (VFF) Tran Quoc Tuan shared the…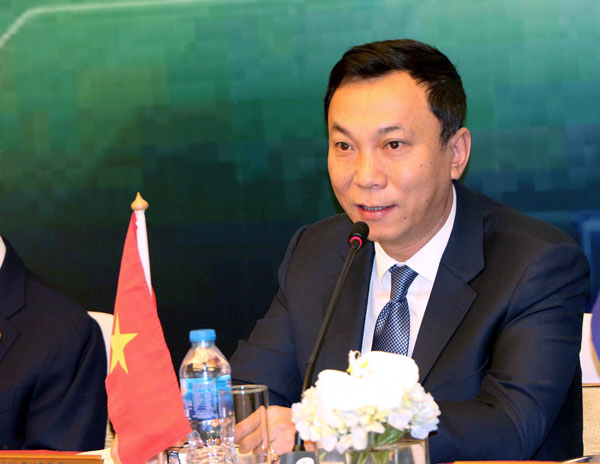 Mr. Tran Quoc Tuan said this is an important meeting to prepare for the plan of 2020 as well as look back at the activities of 2019. The meeting was held with high responsibility when talking about the ambitions of ASEAN football in 2020 and the coming years.
Since 2020, ASEAN will have an additional tournament for the Top clubs in the region. This tournament will improve the professional clubs in ASEAN. However, to hold this tournament, AFF had to spend many years on research and evaluate due to the real situation of regional football.
"The plan for a new tournament is a challenge because there are many current international tournaments including the tournaments of FIFA, AFC, etc. Therefore, it requests really careful research about the timetable as well as the requirements and characteristics of the League in the ASEAN countries". Mr. Tran Quoc Tuan said.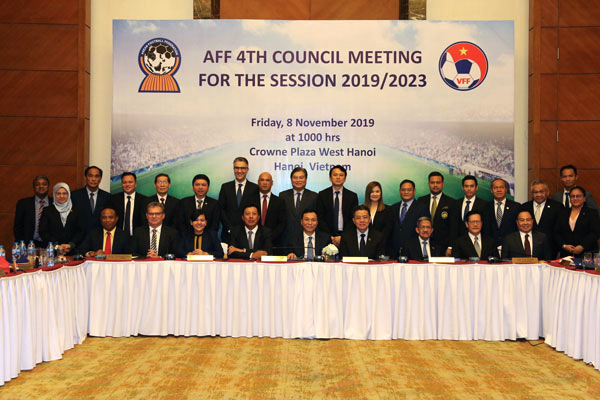 One important topic that was mentioned in this AFF meeting is looking forward to hosting the World Cup 2034. This issue was mention in the meeting in Bangkok (Thailand).
"It can be seen that the countries in ASEAN are actively discussing the campaign to host the World Cup. There will have more and more meetings to discuss the facility, financial factor, etc.
If there are multiple co-host countries, the number of teams who can direct qualification for the 2034 World Cup will not be met as expected. Hence, the method and process of selecting countries with candidates and countries without candidates but still want to join in the organization to develop tourism must be thoroughly researched". Mr. Tran Quoc Tuan shared.