TNI Corporation announced as official sponsor for Vietnam National Teams in 3 years
On the morning of 25th May, TNI Corporation announced as an official sponsor for Vietnam National Teams in 3 years from June 2020 to May 2023.

25/05/2020 16:19:47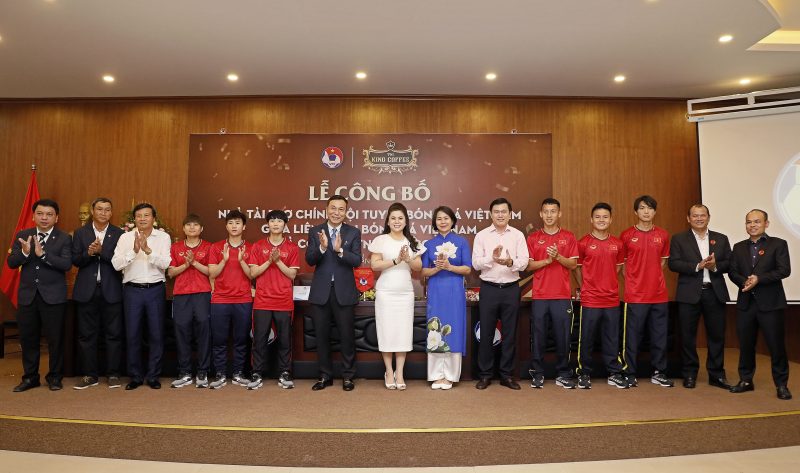 Delegate included Mrs. Le Thi Hoang Yen – Deputy Director-General of Sports and Physical Training; Mr. Tran Quoc Tuan – VFF Permanent Vice President; Mr. Tran Anh Tu – Permanent Member of the VFF Executive Committee; Mr. Le Van Thanh – Head of VFF Finance Department; and members of the VFF Executive Committee at Hanoi. On behalf of TNI Corporation, there were Mrs. Le Hoang Diep Thao – General Director; Mr. Huynh Trung Ngon – Director of Research and Develop Department of TNI Corporation and other members of TNI Corporation. The event has the attending of Head coach Mai Duc Chung and players Nguyen Thi Tuyet Dung, Pham Hai Yen, Thai Thi Thao, Nguyen Quang Hai, Do Hung Dung, and Nguyen Tuan Anh.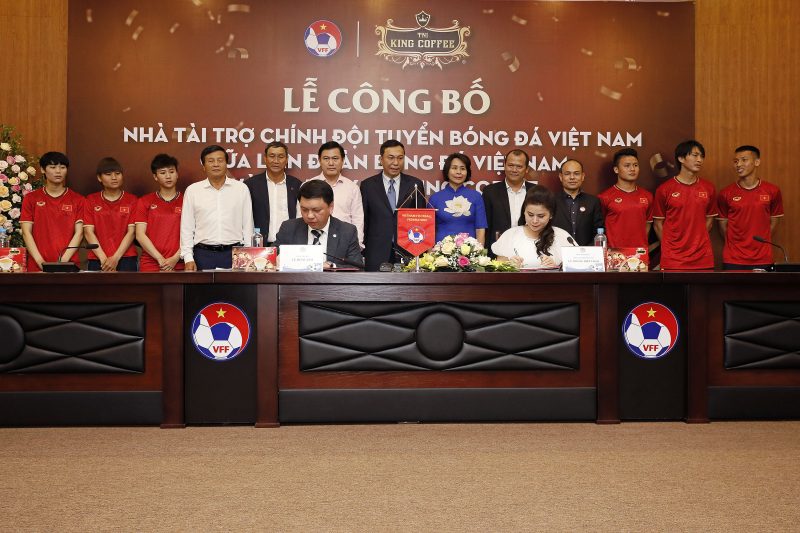 This is a meaningful event for Vietnamese Football, especially after a difficult time due to the effect of COVID-19. The support of TNI Corporation is a great motivation for the players. The support of fans, as well as sponsors and society, contributes to the success of the teams.
Mrs. Le Hoang Diep Thao – General Director of TNI Corporation said "Football is the king of sports, it shows to the world about the strong spirit of Vietnamese. I came to the match of the national team in Thailand at the World Cup 2022 Qualifier in Sep 2019. I saw the great spirit of the players and I realized that the team and King Coffee have a common point. It is the desire to conquer. Therefore, with this co-operation, I believe that we can create a great improvement".
In the upcoming time, Vietnam National Team forwards to 2 big goals of 2020 are World Cup 2020 Qualifier and AFF Suzuki Cup 2020. With the proactive of VFF in making the action plans, the cooperation from the sponsors such as King Coffee is an important part to raise the qualities for the training campaigns and competition of national teams.