Together Fight Covid19: Nguyen Van Quyet supports for Bach Mai Hospital
Accompany with the movement to fight with Covid-19, through the personal social account and jersey auction activity, player Nguyen Van Quyet encouraged the support of Vietnamese supporters with more than 100 million VND.

30/03/2020 11:40:11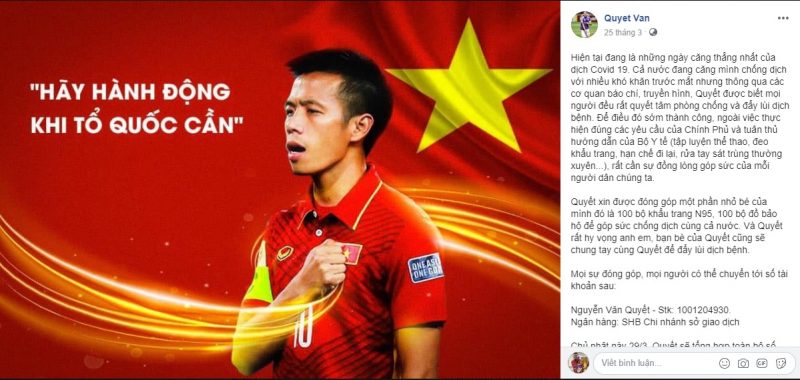 All the money will be used to buy N95 masks, protective gear and other necessities to meet the essential needs of Bạch Mai Hospital, which has become a hotspot of infection.
Van Quyet shared that after 4 days, the money is 118 million VND including 68 million from the support of his friends and supporters, the other 50 million is the final auction price of Van Quyet's jersey at AFF Suzuki Cup 2018.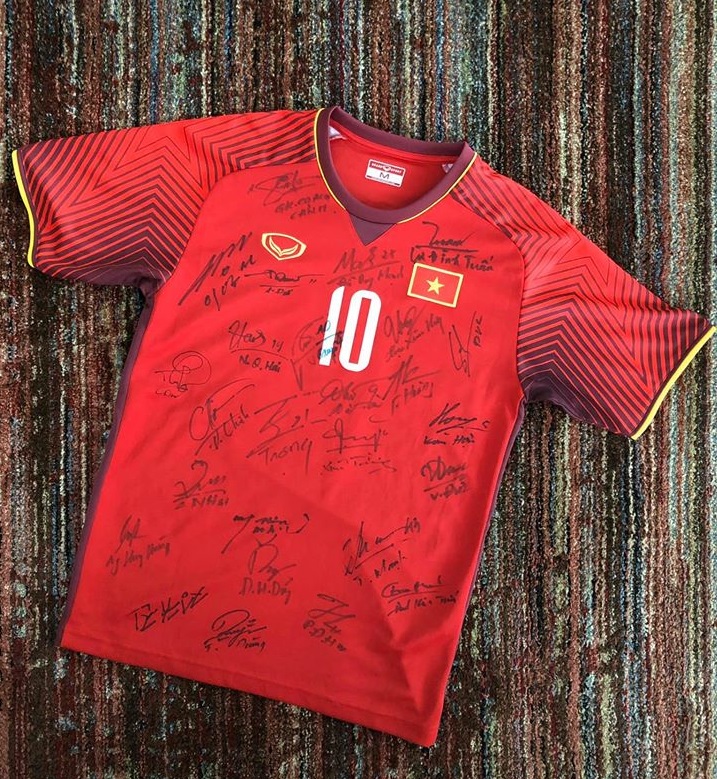 The captain of Hanoi FC said that "I'd like to thank my friends and fans alongside me to support the Government in the campaign to combat the epidemic. I hope it will support the doctors and nurses who are struggling at the frontline to fight the disease".
Before that, many players such as Van Toan, Bui Tien Dung, Que Ngoc Hai, Nguyen Anh Duc,… also had the support activities. Recently, Head coach Park Hang-seo donated 5000 USD to the Covid-19 prevention Fund. Many exhortations from the players were spread to the community such as "FightingVietnam"; "Vietnam defeat Covid-19", "We can do it", "Come on Vietnam". These activities attracted many people to together fight with Covid-19.