Training match 29th Feb: Vietnam Women Team 1-4 Former SEA Games 2003 Team
On the afternoon of 29th Feb, Vietnam Women Team had the last training match with the former team who used to play at SEA Games 30 to prepare for the play-off of the Olympic Tokyo 2020 Qualifier.

02/03/2020 10:58:25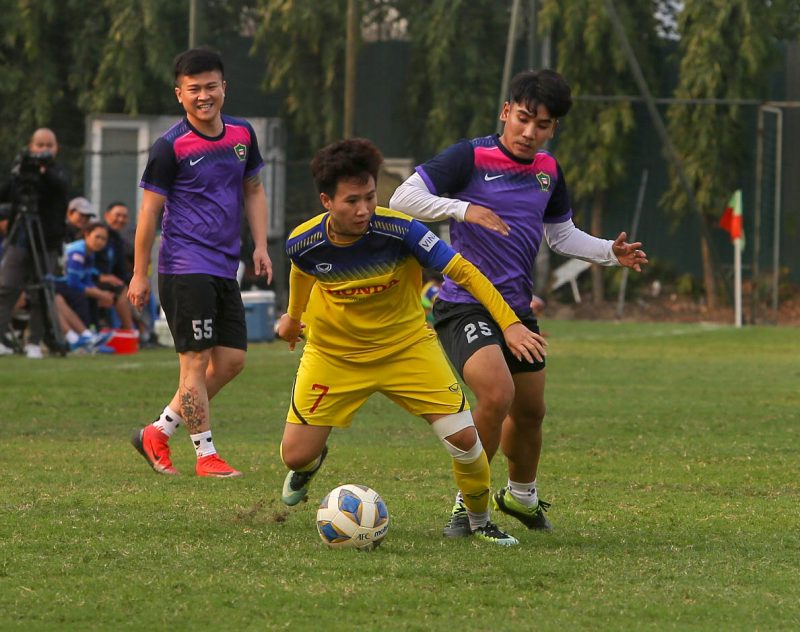 At the last training match, head coach Mai Duc Chung continued to use the line-up which is planned for the official match. Mr. Chung also said that he has completely planned for the defense.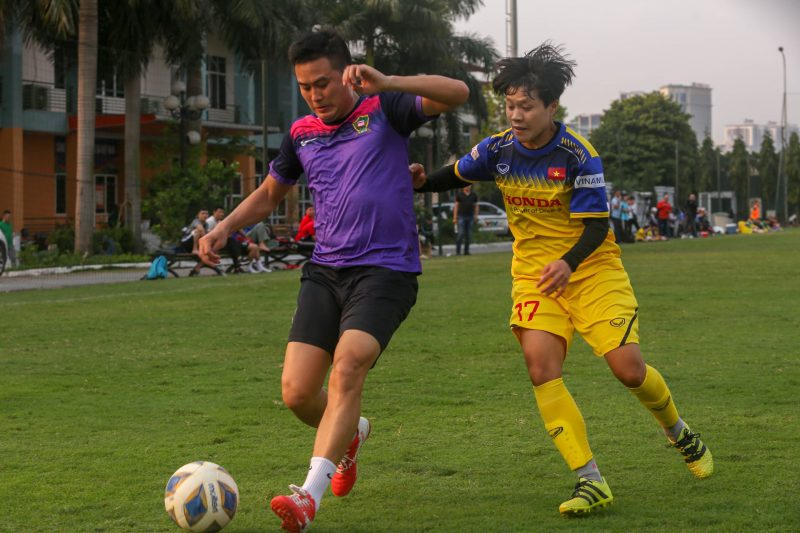 Related to the treatment plan for Chuong Thi Kieu, head coach Mai Duc Chung shared that the idea to send Chuong Thi Kieu to Korea or Singapore cannot perform because of the situation of Covid-19. Therefore, the treatment will depend on the decision of Chuong Thi Kieu, she can choose to do the surgery at Hanoi or Ho Chi Minh City.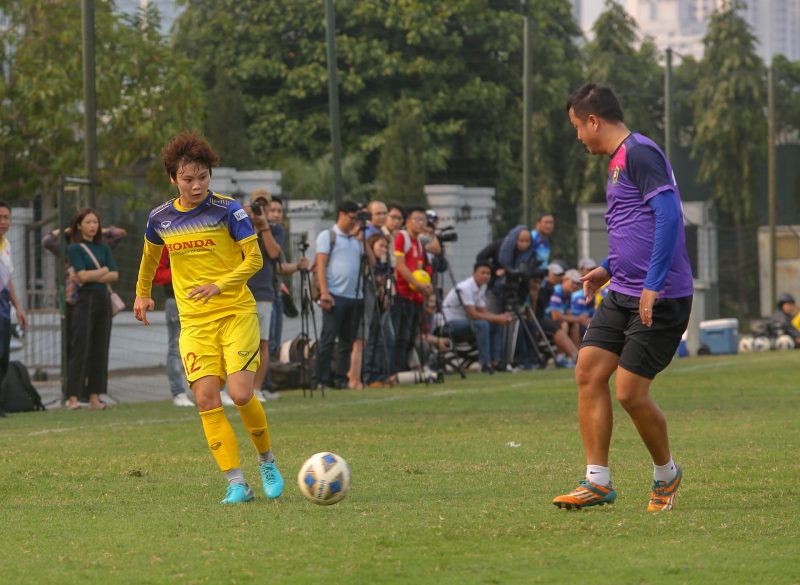 According to the plan, on the evening of 2nd Mar, the team will fly to Australia. After the last training session, head coach Mai Duc Chung announces the shortlist.