Việt Nam lose to China in U19 football friendly event
Việt Nam's women's U19 football team lost to China by a score of 0-4 in an international friendly tournament in China on Monday.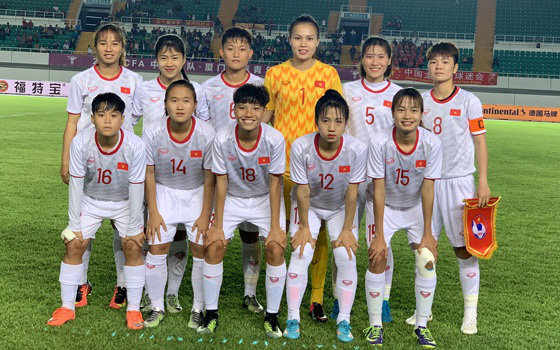 Despite playing in the rain, Việt Nam played with confidence in the first 20 minutes. However, in the 25th minute, China took full advantage of a defensive error to score the opener. China proved their strength just five minutes later with another goal.
After the break, Việt Nam tried to fight back but failed to score. Errors and fouls by the Vietnamese defenders created openings for the hosts to score, and the match finished 4-0.
Việt Nam will next take on South Africa on Wednesday.
Việt Nam are competing against Thailand, South Africa and the hosts until Saturday.
The tournament is considered a good chance for the Vietnamese team to practice ahead of the Asian Women's U19 Football Championship in Thailand in October.
The team won a berth at the championship after finishing second in the qualification round's Group B after one win, one draw and one loss.