Việt Nam's second win at regional U-15 event
Việt Nam defeated Brunei 2-1 for their second win in the ASEAN Football Federation U-15 Championship yesterday at the IPE Campus Stadium in Chonburi,…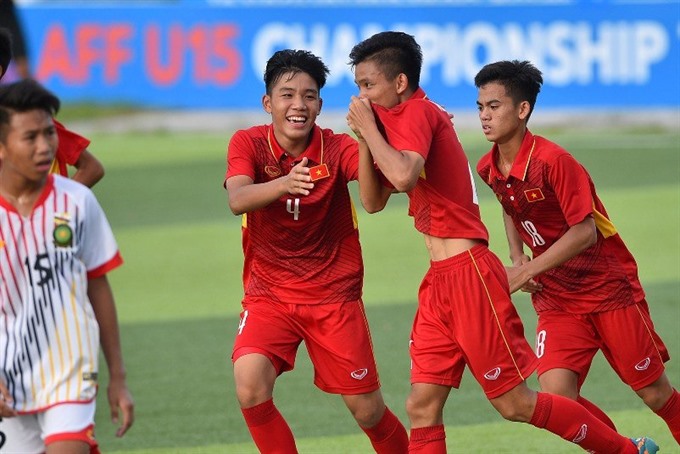 Việt Nam win 2-1 over Brunei in their ASEAN Football Federation U-15 Championship in Thailand.
Võ Nguyên Hoàng managed to get the first goal of the game with an exquisite effort from the edge of the Brunei box 16 minutes from the start.
The Bruneians showed their determination and maintained focus before they grabbed the equaliser in the 36th minute when Md Aminuddin Masri robbed the ball from his marker before sending a grounder past Vietnamese keeper Nguyễn Duy Dũng.
Việt Nam continued to press and frustrate their opponents in the second half. Nguyễn Quốc Hoàng picked up the loose ball before shooting past the oncoming goalie Md Riyan Aiman Jali.
In the meantime, Malaysia picked up their second win in Group B when they beat Timor Leste 2-0.
Việt Nam, who beat Cambodia 2-1 on Monday, will next play the Philippines tomorrow.