Việt Nam top Cambodia in regional champs
Việt Nam set a target of winning a gold medal for women and a berth in the final for the men at the coming Southeast Asian Games in Malaysia.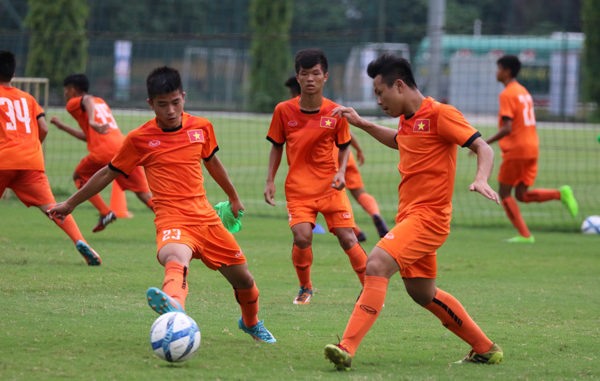 Việt Nam players train. They defeated Cambodia 2-1 in the first match of AFF U15 Championship on Monday.
Midfielder Tiến Long and striker Nguyễn Thế Hùng scored for Việt Nam after the Cambodian side scored an opener just three minutes after the starting.
The Vietnamese players also missed a number of chances, as their front-line players either missed shots or were denied by the Cambodian goalkeeper.
With three points from the first match, Việt Nam temporally top Group B while Cambodia sit at the bottom.
In the next matches, Việt Nam will meet Brunei and Cambodia will face the Philippines tomorrow.
In today's action, hosts Thailand will face Indonesia, Laos will take on Myanmar and Singapore will play Australia.