VFF and JFA sign football co-operation MoU
The Việt Nam Football Federation (VFF) and Japan Football Association (JFA) signed a Memorandum of Understanding (MoU) on bilateral football…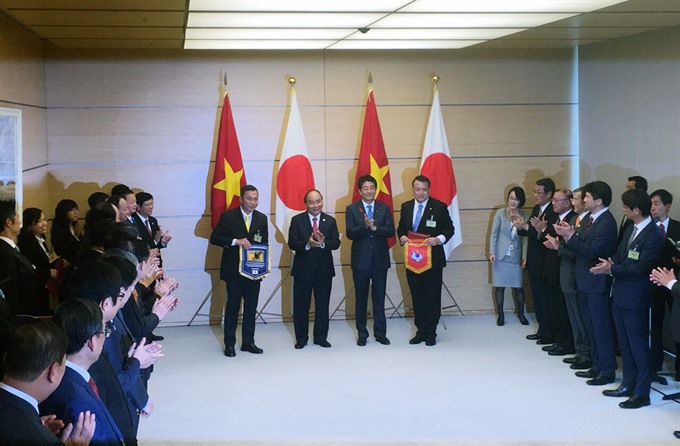 Among the attendants were Vietnamese PM Nguyễn Xuân Phúc, VFF deputy chairman Trần Quốc Tuấn and VFF general secretary Lê Hoài Anh, JFA President Kozo Takashima and general secretary Suhara Kiyotaka.
The signing was implemented during the ongoing Mekong-Japan Summit Meeting in Japan.
Under the deal, VFF and JFA agreed to support each other at regional and international football forums, exchange human resources for football development and provide assistance and training opportunities to national teams.
The two sides also pledged to share experience in football equipment management and football-related legal issues, while enabling each other's trainers, referees and officials to attend seminars held in each nation to exchange knowledge on football.