U17 Vietnam gathers toward AFC U17 Asian Cup Qualifier
Today (September 5), the U17 Vietnam with 31 players officially gathered in Hanoi to prepare for the 2023 AFC U17 Asian Cup Qualifier.

06/09/2022 11:18:24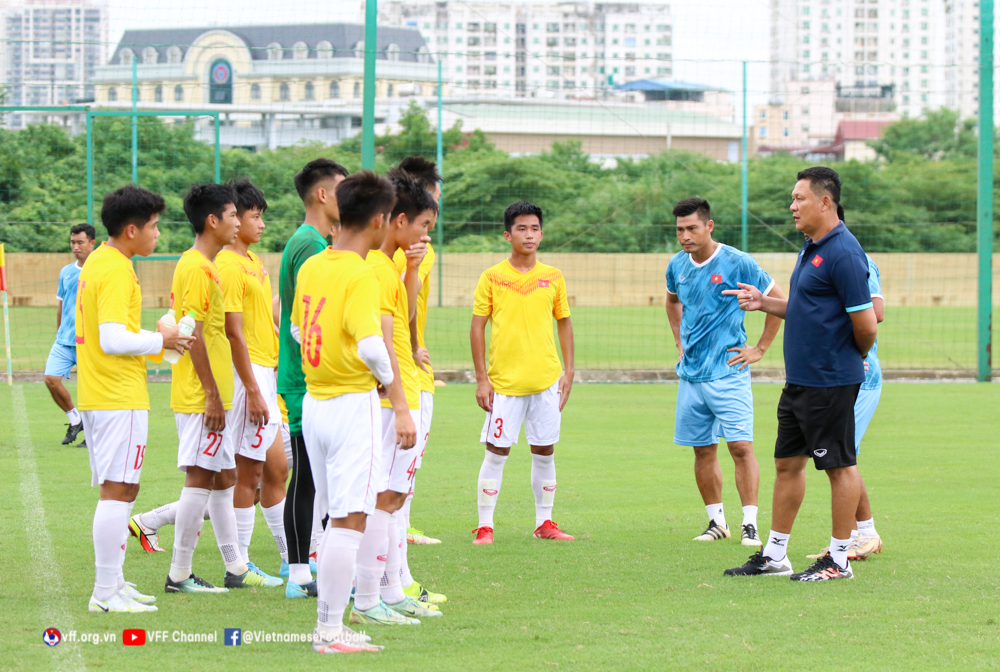 According to the plan, the U17 Vietnam will train at PVF Center until September 13 and will go to Japan for training within 2 weeks. During the training period in Japan, the team will be arranged a number of matches against each other. On September 26, the team will come back to complete the final preparation before entering the 2023 AFC U17 Asian Cup Qualifier.
According to the draw results, the U17 Vietnam is in Group F along with Thailand, Chinese Taipei and Nepal. The matches will take place from October 5 to October 9, 2022 at Viet Tri Stadium, Phu Tho.
The 2023 AFC U17 qualifier has the participation of 44 teams and is divided into 10 groups. Teams compete in a round-robin format in each group to determine the 10 first-placed teams of 10 groups and the 5 second best teams in 10 groups to qualify for the finals. The 16th place to attend the final belongs to the home team of the host country (unspecified).