U17 women's team travel to Japan, participate in the friendly program Jenesys 2022
On the night of March 14, the U17 Vietnam women's team will travel to Japan to attend the friendly tournament Jenesys 2022 as the invitation of the Japan Football Federation.

15/03/2023 09:39:21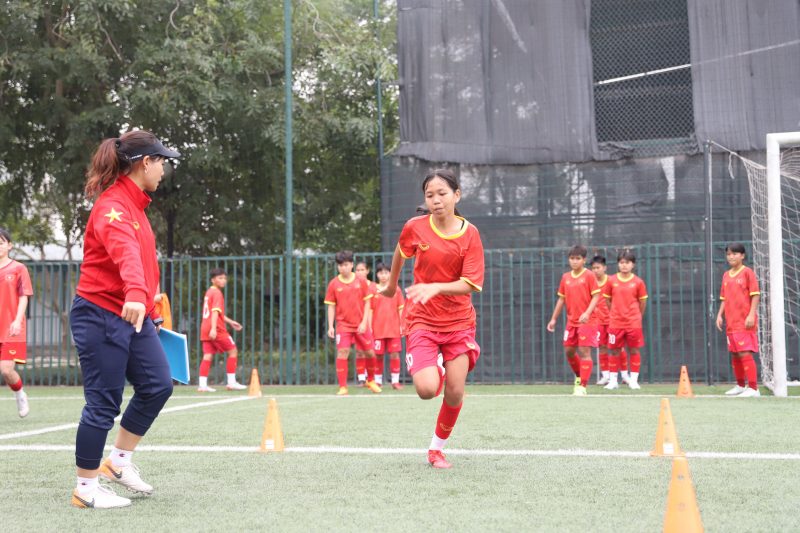 Officially gathered from March 10 at the Vietnam Youth Football Training Center, under the guidance of head coach Akira Ijiri, 16 athletes were selected from the list of 30 U17 women's players. The remaining 14 players will continue to practice in Hanoi with some assistants.
According to the plan, the team of Akira Ijiri will take a flight on March 15 to Okinawa (Japan). The Jenesys exchange program took place from March 17 to March 21 with 12 participating teams, including 10 guest teams including U17 Vietnam, Malaysia, Indonesia, Cambodia, Laos, Thailand, Singapore, Myanmar, Philippines and Timor Leste along with the host Japan and a local women's team Okinawa.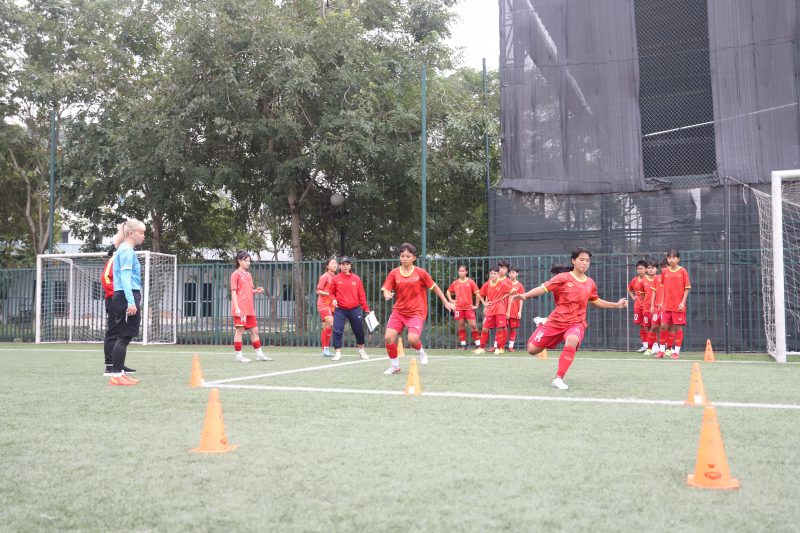 The Vietnamese women's U17 team was placed in group 1 (out of four groups), competed with the U17 Malaysia and the Okinawa team, on March 17 and March 18, respectively. Teams will play 70 minutes/match (with a 10-minute break in the half) and can substitute up to 6 people/3 times during the match. The final round will take place on March 20 and March 21. At the end of the Jenesys exchange program, the whole team will move to Tokyo on March 22 to continue the series of programs and take a flight back to Hanoi on March 25. Returning to Vietnam, the team will continue to practice with the number of players at home and prepare until the day of participating in the qualifying round of the 2024 Asian Women's U17 Championship (Group C), which will take place from April 22 to April 26 at the Vietnam Youth Football Training Center.