U19 Việt Nam defeats U19 Philippines at AFF Champs
U19 Việt Nam beat U19 Philippines at the ASEAN Football Federation (AFF) Youth Championship yesterday.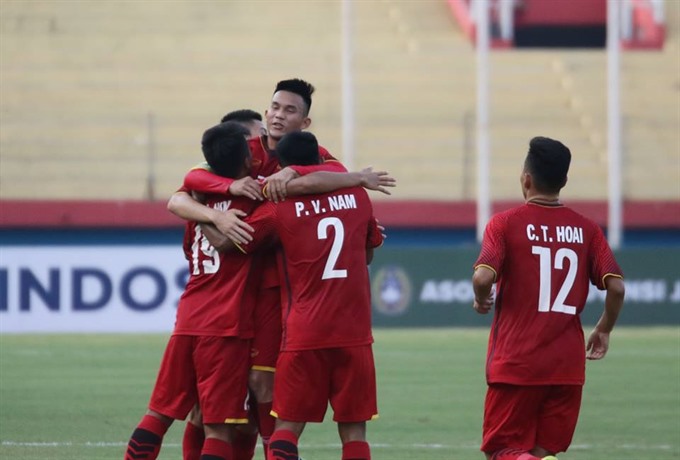 Head coach Hoàng Anh Tuấn's team found it easy to control the match and launched a wave of attacks on the rival's net.
In the first round, after many failed shoots by Minh Bình and Xuân Tú, and a yellow card dealt to Bình due to a goal area fault, Lê Văn Nam had an exact header and scored 1-0 for Việt Nam after 29 minutes.
In the second stanza, U19 Việt Nam played more passionately as Nam scored again after receiving a pass from Tú. Bình then scored again nine minutes later, opening the score to 3-0.
Twelve minutes later, captain Hồng Sơn contributed a goal for Việt Nam, raising the score to 4-0.
At 85 minutes, when the Philippines showed sign of exhaustion, U19 Việt Nam retained their stability and Duy Kiên finished the match with the last goal, sealing a 5-0 victory for Việt Nam.
With this victory, U19 Việt Nam headed to the top of group A.
In the next match, Việt Nam will meet U19 Laos at 3:30pm tomorrow.