U20 Vietnam finishes the domestic training, ready for the training camp in the UAE
The U20 Vietnam has finished the domestic training period after two weeks at the Vietnam Youth Football Training Center to practice physical strength, tactical skills and participate in two tests with quality opponents. The whole team is ready to go abroad for training to complete the final preparation for the 2023 AFC U20 Asian Cup.

14/02/2023 09:07:42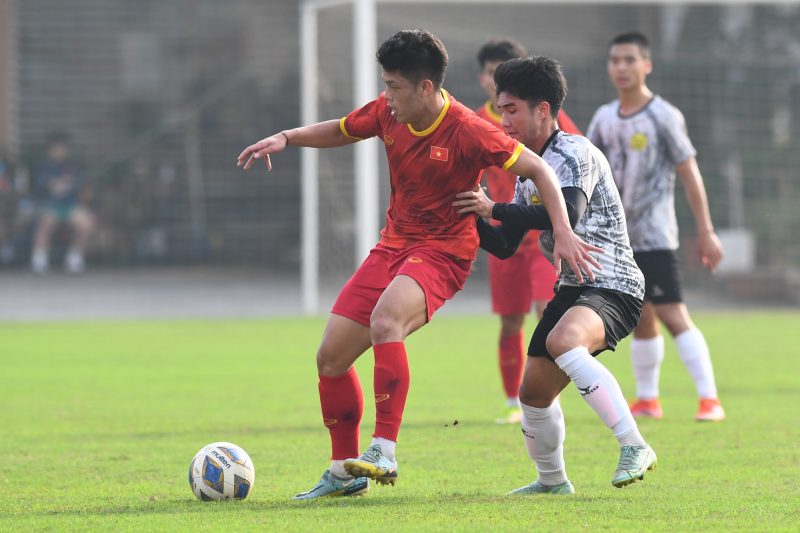 Compared to the 0-0 draw against PVF – CAND on February 10, U20 Vietnam showed a more positive appearance in the friendly match with Hoa Binh FC on the afternoon of February 12 when actively playing offensively. In the first half, U20 Vietnam played overwhelmingly against Hoa Binh FC. In turn, Van Truong and Thanh Nhan created some dangerous situations in front of Hoa Binh FC's goal.
In the 23rd minute, U20 Vietnam took the lead, when Quoc Viet assisted Van Truong to open the scoring for the team. In the second half, U20 Vietnam continued to raise the score to 2-0. Starting from the mistake of Hoa Binh FC's defense, Thanh Nhan doubled the difference for coach Hoang Anh Tuan's team.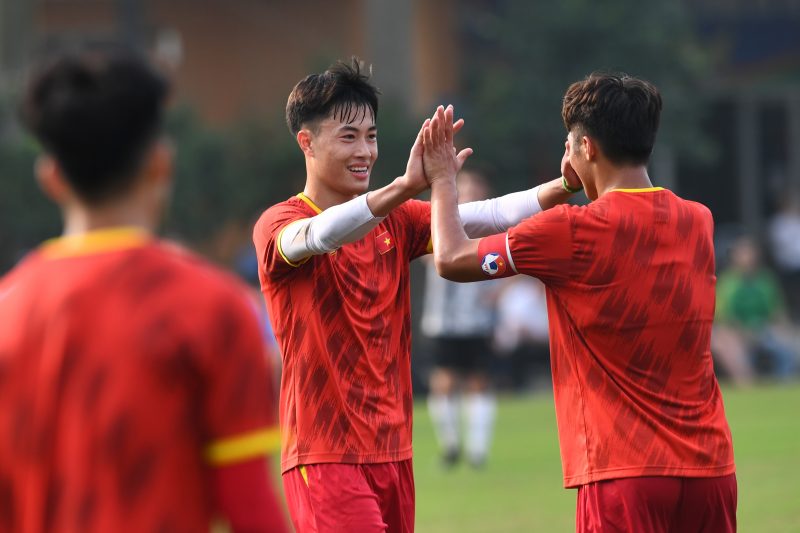 However, U20 Vietnam could not keep this score after that. Hoa Binh FC had 2 consecutive goals from Trung Dao and Anh Thong to equalize 2-2 for the team. The game also became more interesting. At the end of the match, U20 Vietnam took the lead again when Quoc Tu took advantage of a corner kick. In the final minutes of the match, goalkeeper Nguyen Tien Manh's lack of concentration on the U20 Vietnam side accidentally created an opportunity for Hoang Dac to finish close to the wall, equalizing 3-3 for Hoa Binh FC.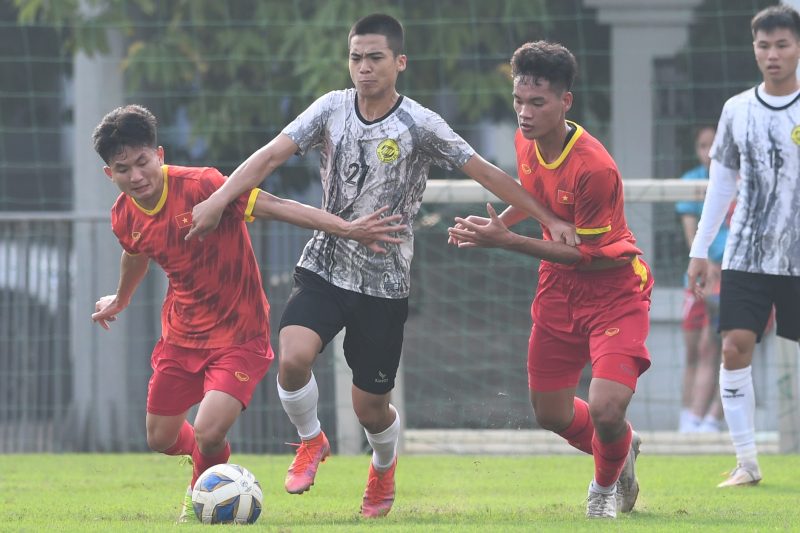 According to the plan, the team of head coach Hoang Anh Tuan will go to the UAE to train on the night of February 14, 2023. The team will have two more weeks of preparation before entering the 2023 AFC U20 Asian Cup, which will take place in early March in Uzbekistan.
During the training period ahead of the 2023 AFC U20 Asian Cup, the U20 Vietnam will have two more international friendly matches, meeting U20 Saudi Arabia on February 18 and Dubai FC on February 23.