U20 Vietnam gathers, towards the 2023 AFC U20 Asian Cup
Today (December 28), U20 Vietnam under the leadership of head coach Hoang Anh Tuan gathered again to prepare for the 2023 AFC U23 Asian Cup.

28/12/2022 16:00:29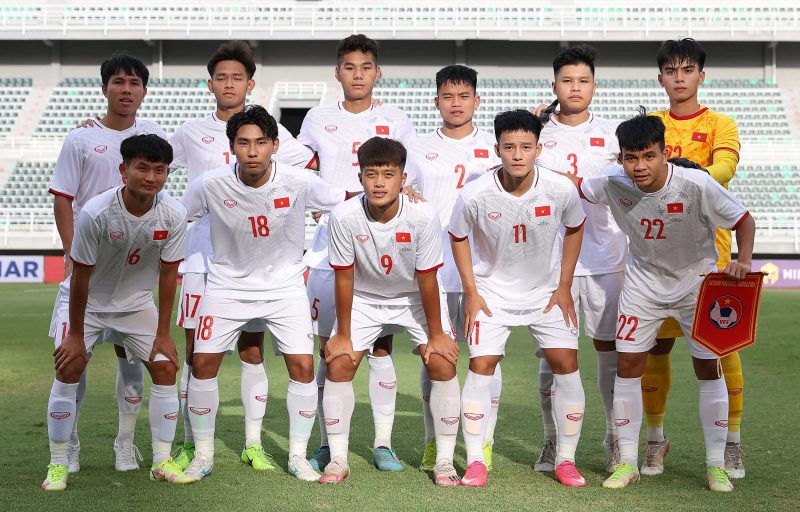 Because some of the players on the list are playing at the 2022 National U21 Championship, which is taking place in Vinh City (Nghe An Province), today, there were only 19/36 players attendance at PVF Center. The remaining members will gather with the whole team after December 30, when the 2022 National U21 Championship finishs.
According to the schedule of coach Hoang Anh Tuan and the coaching staffs, the team will start training from tomorrow (December 29). During the three weeks of training before the Lunar New Year, coach Hoang Anh Tuan said that he wanted to review the group of players who competed from the recent national U21 qualifying round, thereby re-evaluating the entire force, identifying the problem to fix. In addition, this gathering, according to coach Hoang Anh Tuan, is also an opportunity for new players to get used to the coach's new way of playing and training methods.
"Unfortunately, the international U21 tournament did not go as planned. If there is this tournament, the players will have better test. Because there is no international U21 tournament, the coaching staff will let the players play friendly matches with some first-class teams preparing for the new season. It is expected that on the 6th of the Lunar New Year, the team will gather again and have three weeks of training in Vietnam before going to the UAE for training. Here, the team will have a friendly match before flying directly to Uzbekistan to attend the 2023 AFC U-20 Asian Cup, "said coach Hoang Anh Tuan.
The 2023 AFC U23 Asian Cup, hosted by Uzbekistan, will take place from March 1 to March 18, 2023. According to the draw results, U20 Vietnam is in Group B with Australia, Qatar and Iran.