VFF's leaders join in the FIFA Congress convened remotely for the first time
The 70th FIFA Congress was held at 20h00 on 18th Sep (GMT+7). Because of the Covid-19 pandemic, this year is the first time FIFA Congress had to do via videoconference to approve important decisions of the world football in the upcoming period. VFF's delegate joins in the congress included: Permanent Vice President Trần Quốc Tuấn; Vice President Cao Văn Chóng; General Secretary Lê Hoài Anh; and Deputy General Secretary Nguyễn Thanh Hà.

21/09/2020 10:00:06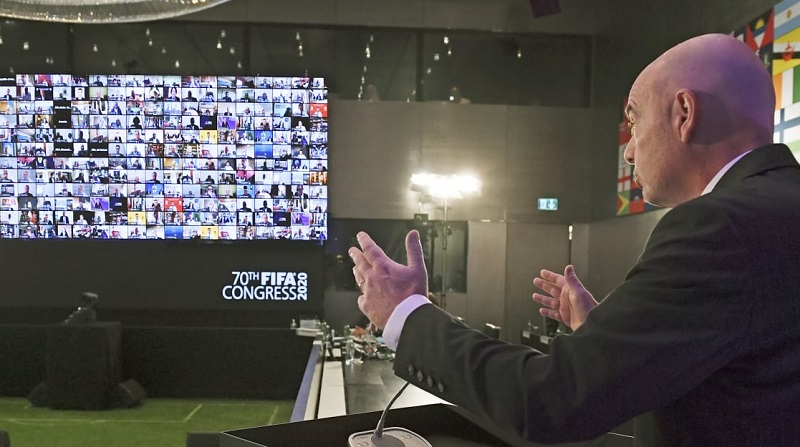 After the speak of FIFA President Gianni Infantino, Congress approved the FIFA Annual Report 2019, the detailed budget for 2021, and the revised budget for the 2019-2022 four-year financial cycle. The adjustment about the budget of FIFA almost from the effect of the Covid-19 pandemic. Therefore, the issues related to support for world football to adapt to the difficult time was one of the key contents in the discussion of FIFA Congress (was held on 17th Sep).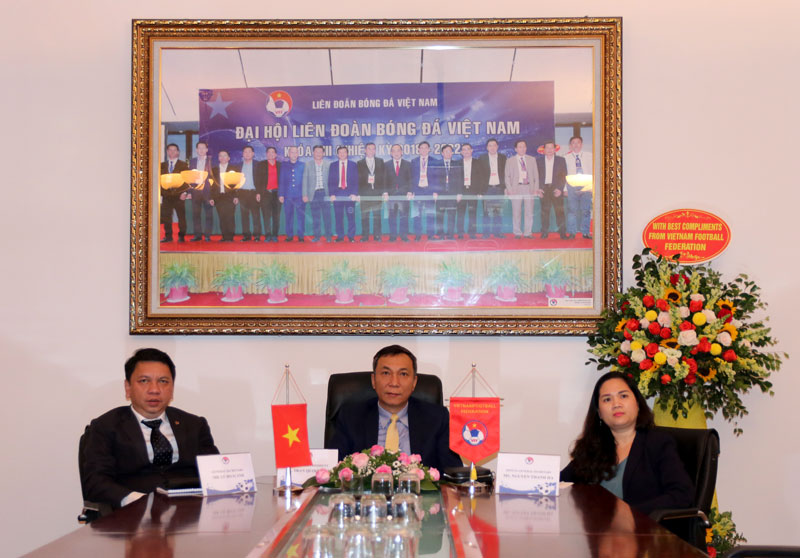 VFF Permanent Vice President Trần Quốc Tuấn said that the packet supports to 211 members of FIFA is very timely and necessary. This packet will help member associations to have more conditions to get out the effect of the Covid-19 pandemic. Due to the guidance of FIFA, VFF discussed the plan to use the support packet of FIFA in the professional football system, youth football, non-professional football as well as other activities.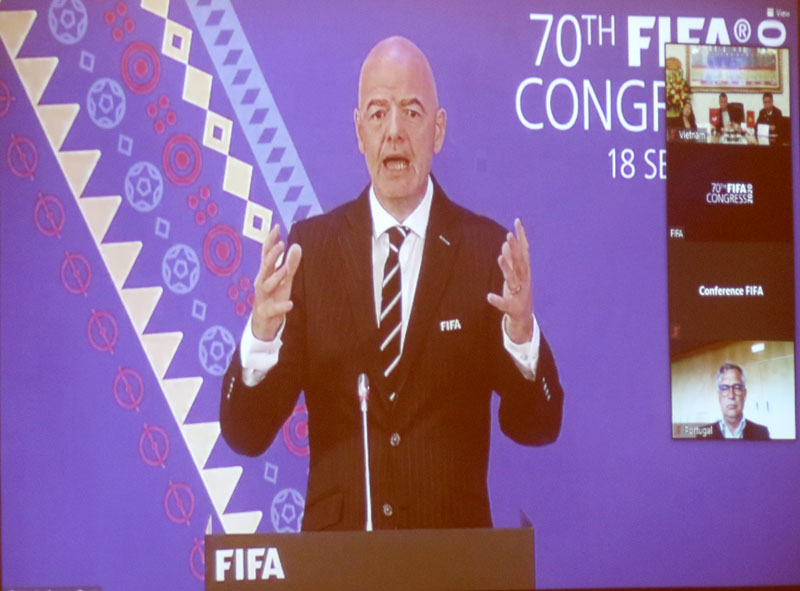 In line with the new global situation, the FIFA Statutes and the Standing Orders of the Congress were amended to allow future FIFA Congress meetings to be held remotely.
Another content of Congress is the joining of the Eritrean Football Federation as the 212th member of FIFA.