VFF's leaders welcome U16 Vietnam coming back after the AFF U16 Championship 2022
At 5:30 pm on August 14, 30 members of the U16 Vietnam arrived in Hanoi. An hour earlier, 10 other members were also departed at Tan Son Nhat airport (HCMC). The 19-day journey called the 2022 AFF U16 Championship has ended, bringing the first life lessons to young players.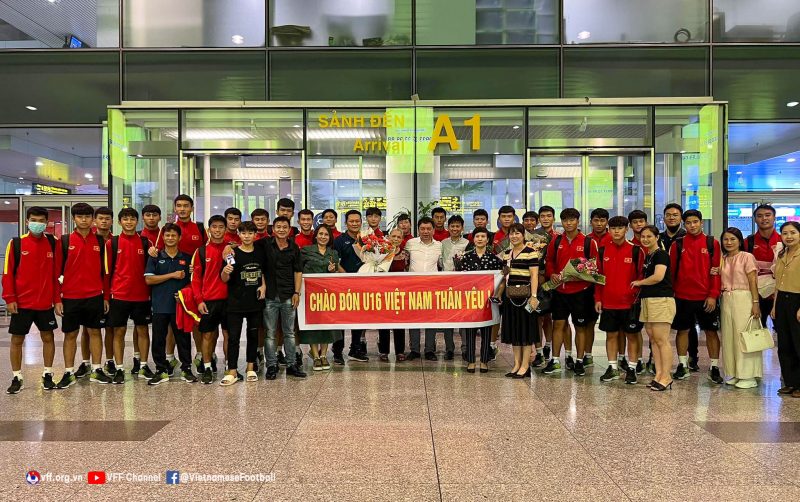 U16 Vietnam had 5 matches in the AFF U16 Championship with 4 opponents (2 times against host Indonesia). The team won 3 matches, lost 2 matches and won the silver medal overall. After completing the competition on the evening of August 12, U16 Vietnam set off to return home starting from the morning of August 13.
The team moved from Yogyakarta, transited in Jakarta (Indonesia), Singapore before dividing into 2 groups with 30 members returning to Hanoi and 10 assistants and players moving to Ho Chi Minh City. After 2 days of traveling and transiting, U16 Vietnam has returned home safely. At the Noi Bai International airport, VFF General Secretary – Le Hoai Anh, on behalf of VFF leaders, visited and congratulated U16 Vietnam for their efforts in the tournament taking place in Indonesia.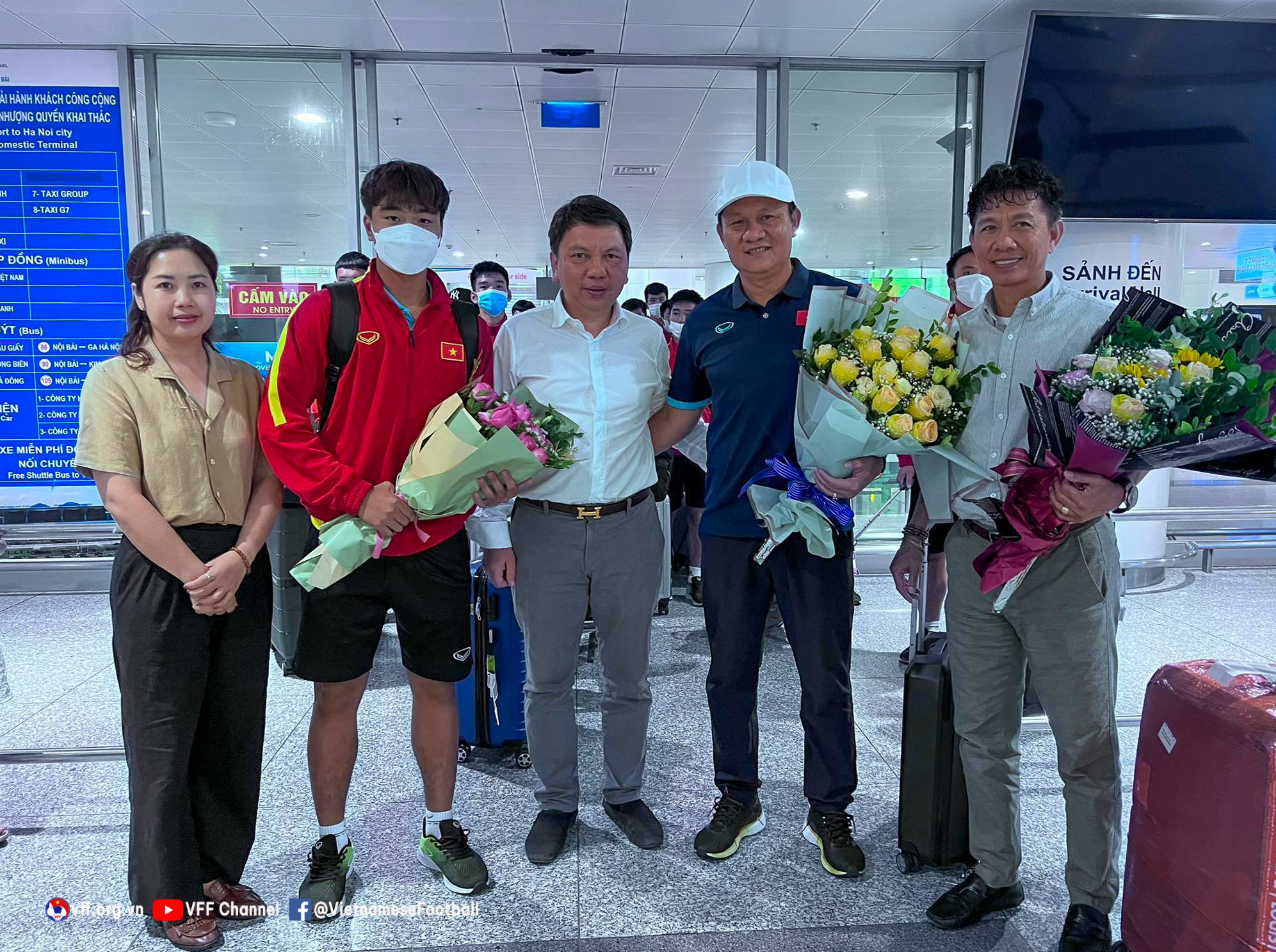 During the team's returning, VFF arranged a resting place in the transit area as well as arranged transportation from the airport to the VFF's house. Besides, with members who will continue to move to the locality, VFF also actively arranges resting places for players on the evening of August 14.
Closing the first international tournament in their career, the U16 players had their first experiences. Errors in expertise and competitive spirit are also lessons for young players to learn and improve. Head coach Nguyen Quoc Tuan also advised the players after returning to the locality to continue training, striving and maintaining their performance, preparing for the next stage.
According to the plan, in September, U17 Vietnam (the key is the current U16 Vietnam) will reunite. The team will go to Japan for training 2 weeks before the 2023 AFC U17 qualifier – Group F hosted by Vietnam. The opponents of U17 Vietnam are Thailand, Chinese Taipei and Nepal. The matches will take place at Viet Tri Stadium, Phu Tho.