Việt Nam U22 easily beat China in friendly match
Striker Nguyễn Tiến Linh scored twice to help the U22 national team beat China 2-0 in the friendly match yesterday.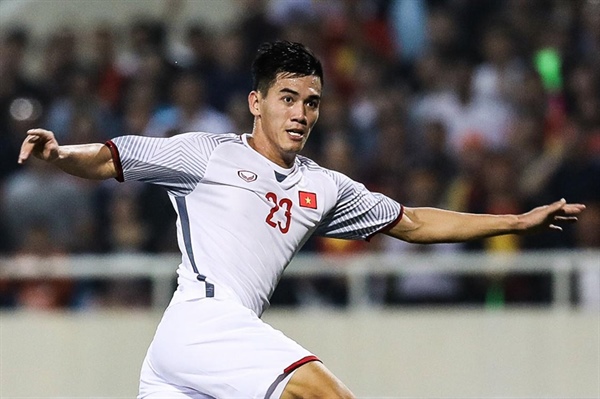 Linh was also named in the national senior team to face Thailand in the 2022 FIFA World Cup Qualifiers at the Thammasat Stadium, in which Việt Nam tied goalless with Thailand.
Linh scored in the 18th minute to give Việt Nam 1-0 lead at the Huangshi Olympic Sports Centre in Wuhan, China
The hosts bounced back strongly but struggled to create any clear chances on their home ground.
After the break, Việt Nam continued to dominate the game. Hồng Phước missed two chances to double the score but just before the hour mark, Linh made it 2-0.
Both Việt Nam and China are preparing for the AFC U23 Championship to be held in Thailand in January next year. Việt Nam are also getting ready for the upcoming Southeast Asian Games to be held in Philippines later this year.
Guus Hiddink, the current coach of the Chinese team, worked with Vietnamese head coach Park Hang-seo for South Korea at the 2002 World Cup.