Việt Nam's U23s ride to glory
Việt Nam's U23 team won their second game in a row at the U23 International Championship – Vinaphone Cup 2018 by defeating U23 Oman 1-0 on Sunday at…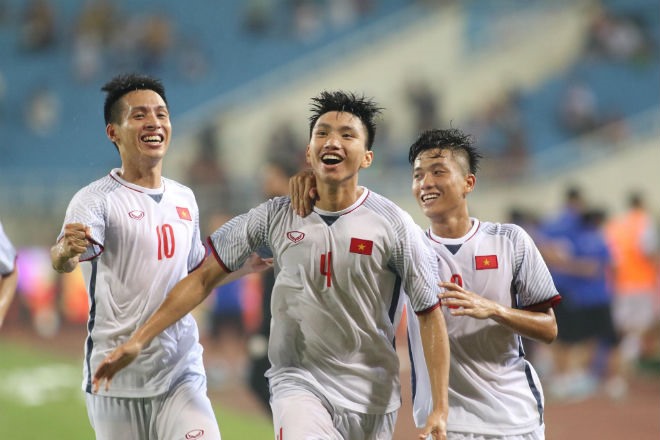 Việt Nam's coach Park Hang Seo was forced to make several changes, but the hosts still controlled the game from the kick-off, creating a number of opportunities in the first half, and Văn Toàn, Đức Chinh and Thành Chung all missed chances in the last ten minutes to close the game.
It was left to substitute defender Đoàn Văn Hậu to score the winner in the 89th minute from long distance.
The win secures the title for Việt Nam over Uzbekistan, Oman and Palestine.
In the previous match, the current AFC U23 champions Uzbekistan were beaten 2-1 by U23 Palestine, who were defeated by Việt Nam on Friday.
Việt Nam will face Uzbekistan, who beat them in the final of AFC U23 Championship in China early this year, on Tuesday at 7:30pm (Hà Nội time).