Vietnam women's team arrived Napier, preparing for a friendly with host New Zealand
At noon on July 6 (local time), coach Mai Duc Chung's team completed 3 flights to be present in Napier city – where the friendly match between Vietnam women's team and New Zealand women's team will take place. The final stage of preparation towards the 2023 Women's World Cup Finals in New Zealand and Australia.

06/07/2023 17:23:36
The Vietnam women's team has gone through 3 flight routes: Hanoi – Changi – Auckland – Napier with a total travel time of nearly 24 hours. Upon arrival at Auckland airport, the Vietnam women's team received a warm welcome from FIFA and the local host committee. As a result, immigration procedures went smoothly, creating a favorable condition for team of coach Mai Duc Chung to easily transfer to a domestic flight to Napier.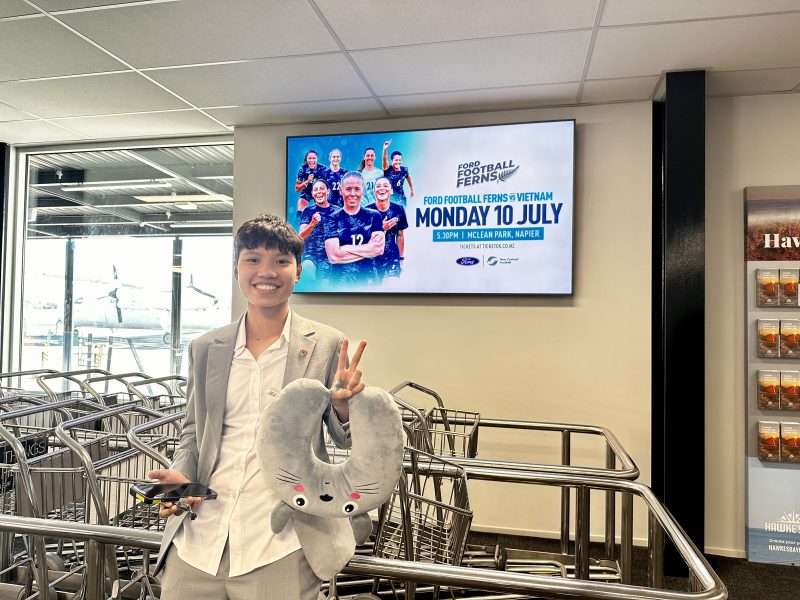 The Vietnam women's team will have 6 days of practice and friendly matches at Napier. During this time, the team will be staying at the Swiss-belboutique hotel, just 5 minutes by bus from McLean Park.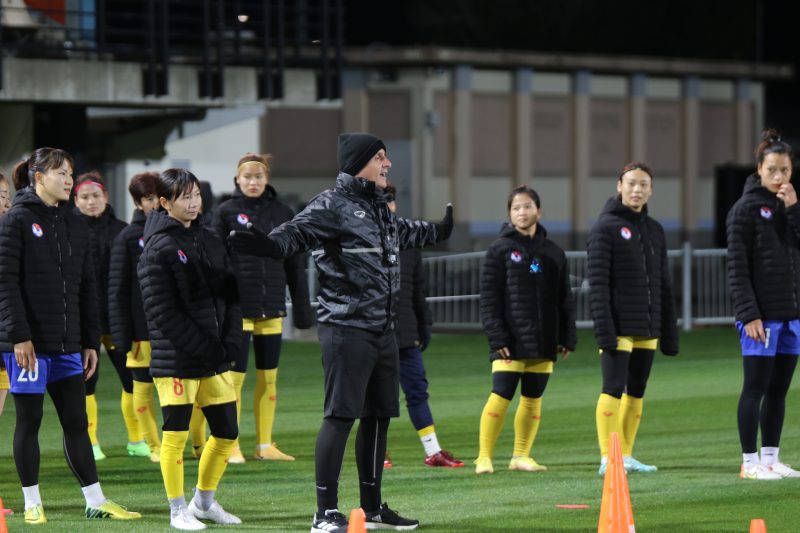 After settling down and resting at the hotel, the Vietnam women's team immediately had their first training session at McLean Park, where the friendly match with the host New Zealand will take place, to get used to the weather and conditions here.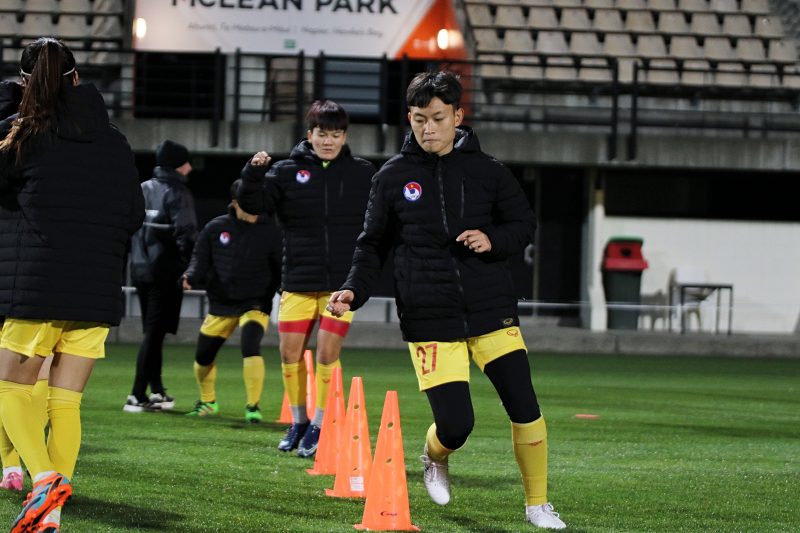 Sharing about the past journey, head of delegation Truong Hai Tung said: "The Vietnam women's team has a roadmap according to the plan. Although the Vietnam team arrived earlier than the specified time of the 2023 Women's World Cup, FIFA and the local host committee sent many officials to warmly welcome and arrange for the team to continue the flight to Napier, preparing for the friendly match on July 10 between the Vietnam women's team and the New Zealand women's team. The players have a sense of initiative in moving, eating and preparing equipment to keep warm so as not to be surprised by the cold weather here."