Vietnam women's team come back to Vietnam, ending the 32nd SEA Games journey
On the evening of May 16, 22 members including head coach Mai Duc Chung, assistants, players, and officials arrived at Noi Bai airport.

17/05/2023 15:31:54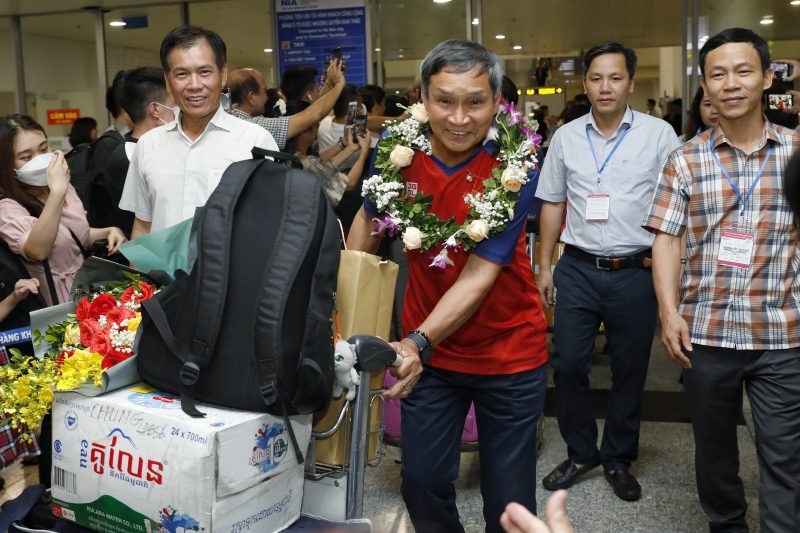 Travelling with the team, there are also Vietnam's taekwondo, esports and chess teams attending the 32nd SEA Games.
Welcoming the delegation at the airport was Deputy Director General of the Vietnam Sports Adminstration Tran Duc Phan; Member of Executive Committee, Chairman of VFF's Women's Football Committee Do Van Nhat; VFF Deputy General Secretary Nguyen Minh Chau with some leaders of the Vietnam Sports Adminstration and a large number of fans.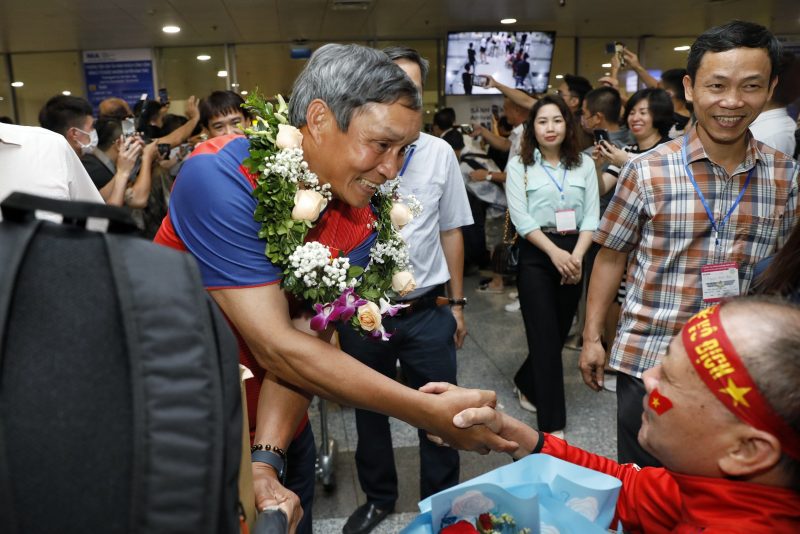 At Noi Bai airport, Mr. Tran Duc Phan congratulated the achievement of winning the gold medal for the 4th time in a row of the Vietnam women's team and expressed his hope that coach Mai Duc Chung and the players continued to aim for the upcoming World Cup.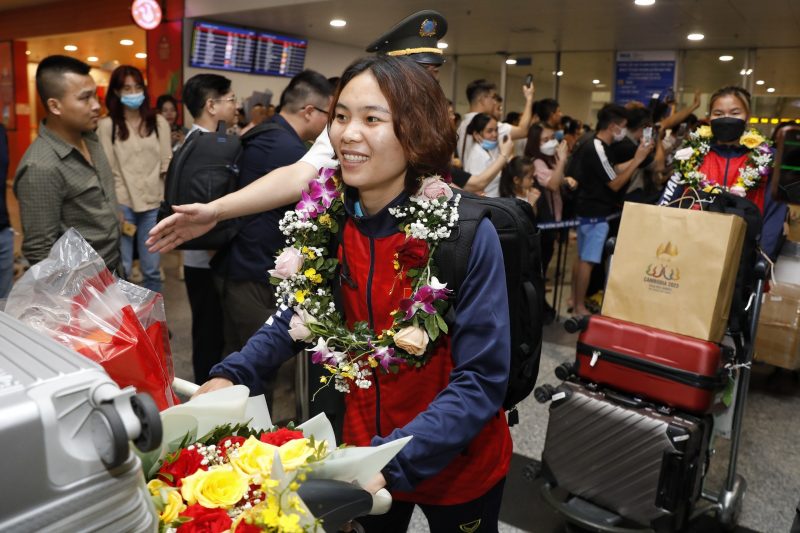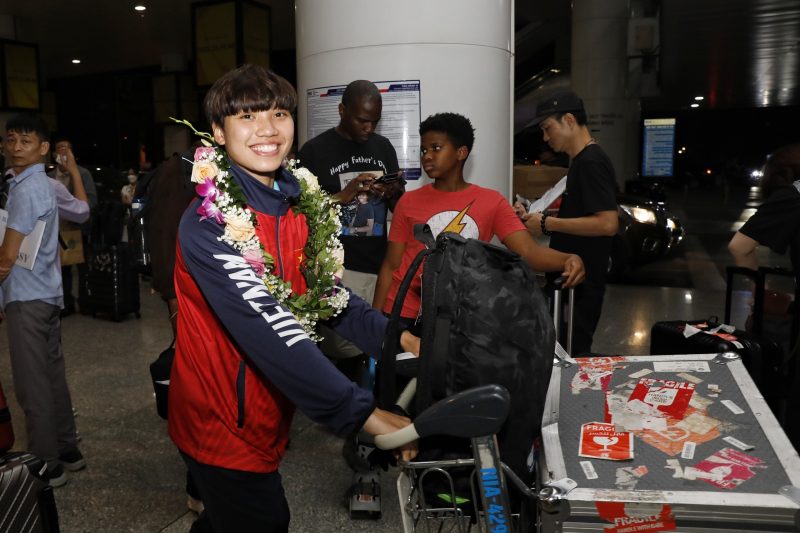 At the end of the 32nd SEA Games, the Vietnam women's team won the gold medal after defeating Myanmar with a score of 2-0 in the final. In the group stage, coach Mai Duc Chung's teachers and players won the first place in the group and overcame the Cambodian women's team 4-0 in the semi-finals.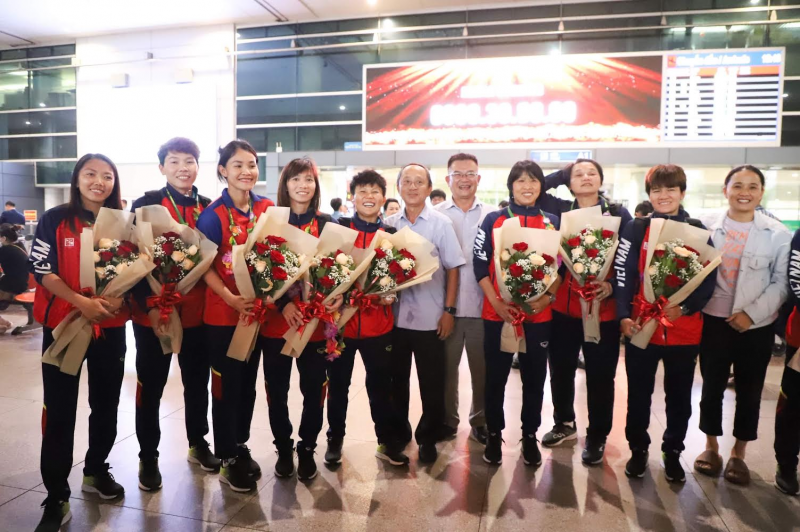 After winning the gold medal of the tournament, the Vietnam women's team was divided into two groups and moved to the locality. The group of members returned to the Ho Chi Minh City departs at 14:19 at Phnom Penh international airport, lands at Tan Son Nhat international airport at 15:20.
The remaining group of members moved to Hanoi, transited at Vientiane international airport before arriving at Noi Bai airport at 21:30.