Vietnam Women's team determines to compete even facing difficulties
On Jan 18, Vietnam Women's team had good news while 18 members (in which 14 players) had negative results with Covid-19 and meet the requirements to enter India – the venue of Women's Asian Cup 2022.

20/01/2022 18:00:40
At 8:30 a.m, 18 members of the Women's national team arrived at Mumbai Chhatrapati Shivaji Airport (India) and took the PCR test, the results will be on tomorrow morning (Jan 21). As the first group, the members were welcomed by the organisation committee and Vietnam Embassy in India. It take 3 hours to Pune City, so the Consul General prepared the porridge for the team. The interest of the Embassy in general and Consulate General Hoang Tung makes the women's team members very emotional.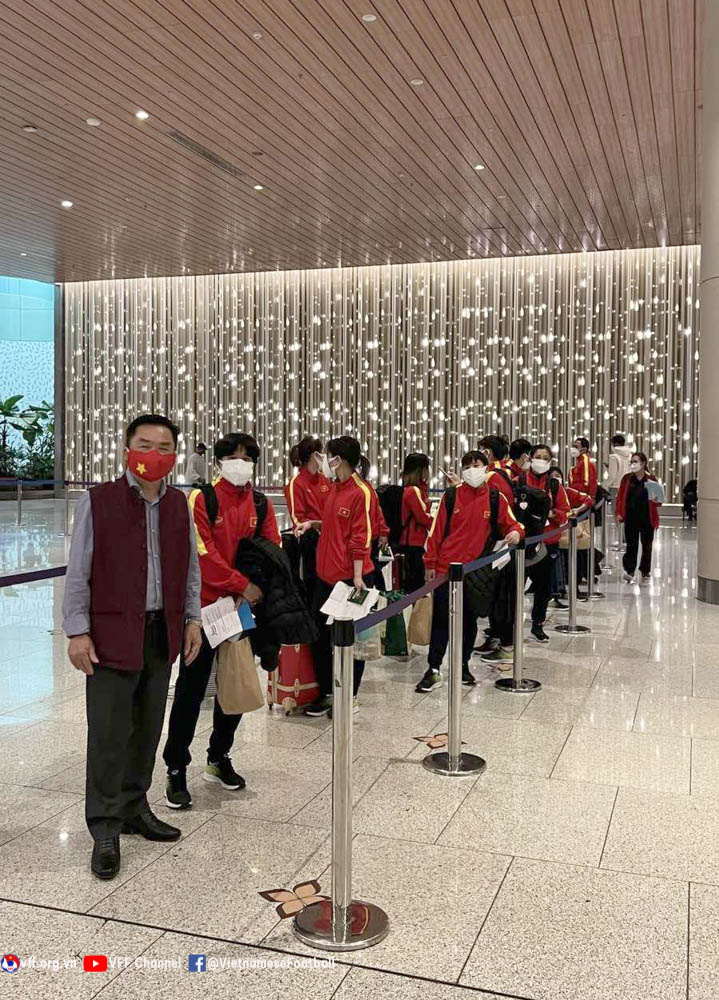 According to the plan, the group of 18 members will self-isolate at the hotel until they have a negative test result (expected on the morning of January 21), then they will be able to share activities with the previous group and this time will only a few hours to the match time. In order to shorten the time to wait for the results as well as the players to soon be paired with the team, even for one session, team leader Truong Hai Tung and coach Mai Duc Chung are working very hard with the host country's organizers with the hope to have the results of the second group's PCR test on tonight.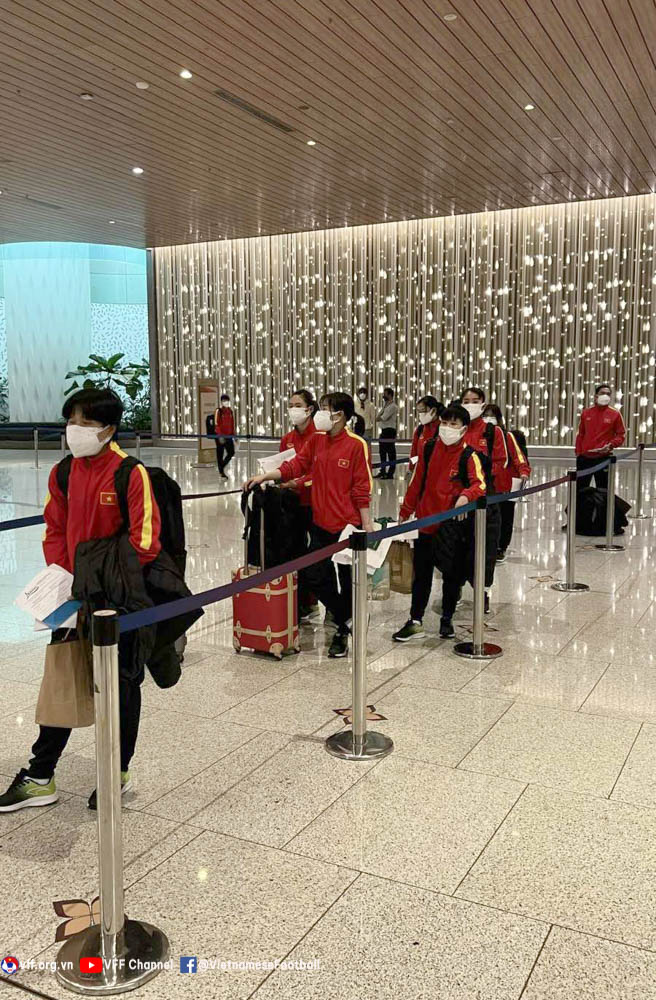 Not practicing together in the past few days is making it difficult for the Vietnamese women's team to ensure their physical strength to be able to compete in the finals. Up to this point, only 4 players of Group 1 in India have been properly trained, 14 players have just come to maintain training in the room to strengthen their resistance to recover soon. Sharing about the difficulties in maintaining fitness as well as preparing professionally for the matches of the 2022 Asian Women's Football Finals, Coach Mai Duc Chung could not hide his anxiety when the groups of players were interrupted. However, he affirmed, the whole team is always optimistic and determined, despite difficulties, they must unite to overcome, maintain their spirit, and play their best.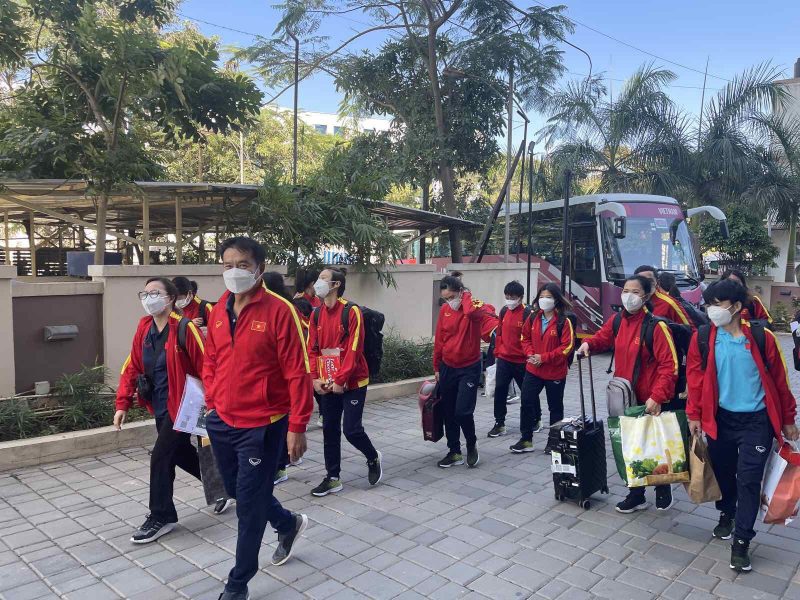 It can be seen that the next stage at the 2022 Asian Women's Finals of the Vietnamese women's team is not simple at all. Hopefully, the players will recover completely soon so they can continue their journey.