Vietnam women's team increases training intensity to prepare for the first qualifying round of the Olympic 2024
At the end of a 1-week training camp in Cam Pha (Quang Ninh), the Vietnam women's team returned to the Vietnam Youth Football Training Center on the afternoon of March 18. The players had a day off before catching up to the next phase of the gathering.

21/03/2023 14:47:15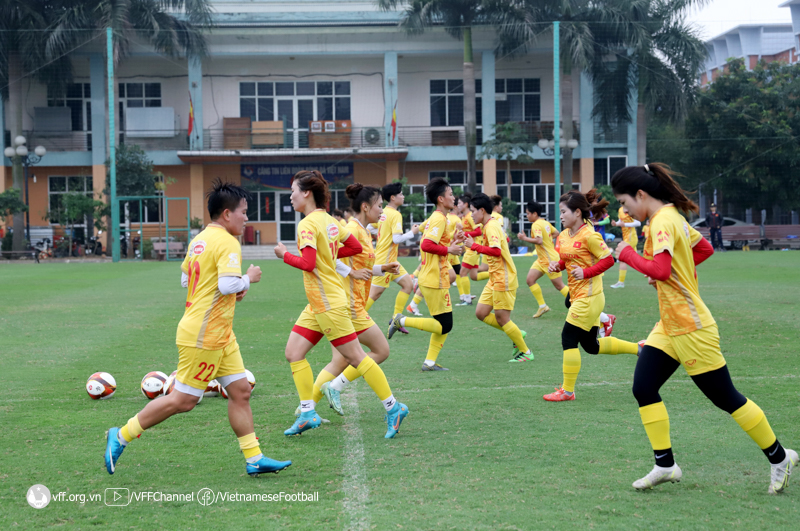 On the basis of general fitness that has been trained before, in the next week, coach Mai Duc Chung and his assistants will design the sessions focused on intensive fitness with exercises on speed, strength, high-intensity pressing. Despite the increased intensity of training, on the first day, most of the players kept up with the requirements of the coaching staff.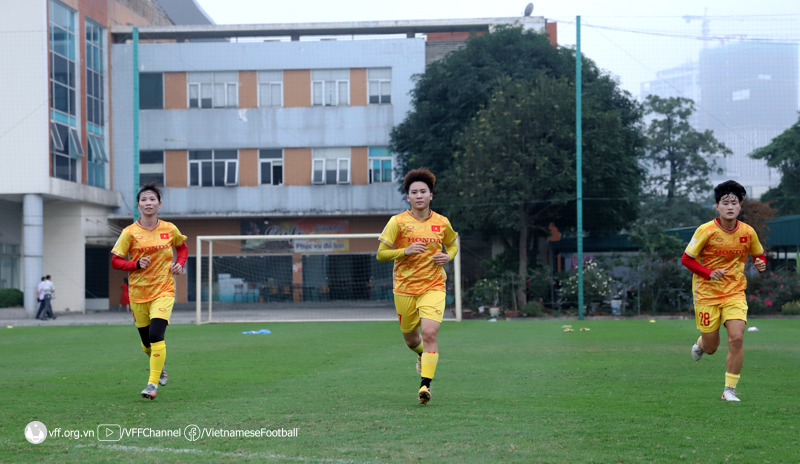 Also this week, the coaching staff will discuss and calculate factors related to the conditions of competition in Nepal such as weather, time zone, etc. to plan adjustments to help the players get familiar to the conditions and prepare well for the two upcoming matches against host Nepal on April 5 and April 8, 2023 in the first qualifying round of the Olympic 2024.