Vietnam women's team starts training in Hai Phong city
This morning (August 22), the Vietnam women's team moved to Hai Phong city, starting the second phase of the training program to prepare for ASIAD 19, which will take place in China in September 2023.

22/08/2023 16:32:11
It is expected that coach Mai Duc Chung's team will practice for 3 weeks in Hai Phong. Through this phase, coach Mai Duc Chung and his assistants will evaluate and select suitable faces for the upcoming tournament. After finishing this training period, the Vietnam women's team will return to Hanoi to complete the preparations, before leaving for ASIAD 19, which will take place from September 22 in China.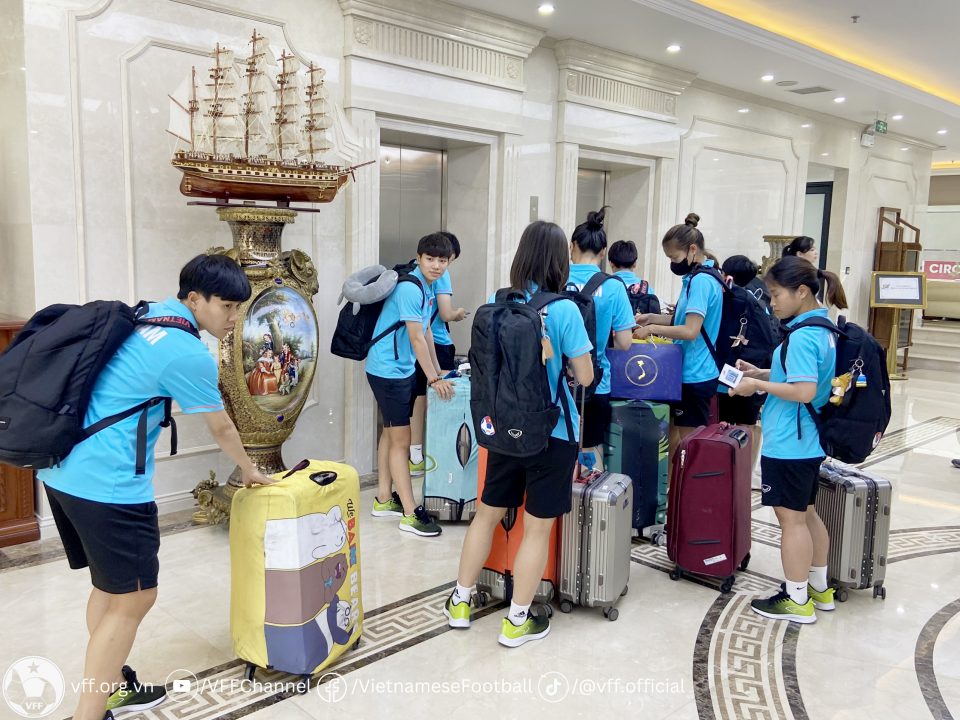 The training camp of the Vietnam women's team in Hai Phong this time will not be attended by center-back Chuong Thi Kieu and defender Nguyen Thi My Anh. These two players will continue to actively treat injuries and combine rehabilitation training at Vinmec hospital. These are two players who are often trusted by the coaching staff in important matches, so the injury recovery is being focused by the VFF and doctors to ensure the best performance in the future. After the treatment, coach Mai Duc Chung will discuss with doctors to have a specific assessment and decision on the ability of Chuong Thi Kieu and My Anh to compete at ASIAD 19. Coach Mai Duc Chung has also prepared plans to be proactive for changes and additions if necessary.
According to the coaching staffs' assessment, during the training period at the Vietnam Youth Football Training Center, from August 10 to August 19, the young players made great progress and tried to integrate, complete curriculum and professional requirements.