Hậu in Asian best 11 at U20 World Cup
Đoàn Văn Hậu of Việt Nam has been selected in the FIFA U20 World Cup's Asian best XI by Fox Sports Asia.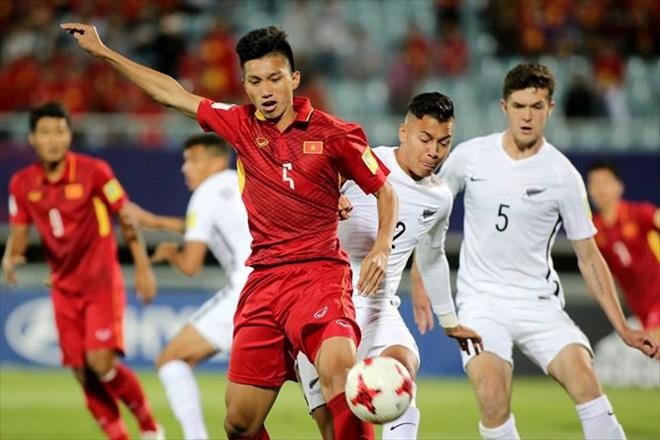 Đoàn Văn Hậu is in the Asian Best 11 at the U20 World Cup by Fox Sports Asia.
Việt Nam is one of the five Asian squads at the ongoing tournament in South Korea.
All the teams were ousted after the second stage. Based on their performance, Fox Sports made its own team.
Hậu is said to be a dynamic, attack-minded left defender. The 18-year-old from Hà Nội FC caught the eye of the Vietnamese side that impressed many, despite their early exit.
"A lively threat raiding up the left of the pitch, he was also solid in his defensive work and showed some strong link up play with the midfielders further forward and appears to be one of the crop of young talents that could move on to higher honours and perhaps a professional career abroad," the foxsportsasia.com wrote.
The 1.82m is one of the seven U20 players called to the national team for the Asian Cup qualification.
Other defenders of the Asian best XI are Hassan Tambakti and Anas Zabbani (Saudi Arabia) and Jeong Tae-wook (South Korea).
The strikers were Cho Yong-wook (South Korea) and Abdulrahman Al Yami (Saudi Arabia).
Midfielders were Ritsu Doan (Japan), Ayman Al Khulaif (Saudi Arabia), Reza Shekari (Iran) and Lee Seung-woo (South Korea).
The best goalkeeper is Song Bum-kuen (South Korea).