Women's Asian Cup India 2022: The first group arrives at India
In the early morning of Jan 16, the first members of the Vietnam Women's National team arrived at Hyatt Hotel, Pune, India after a long journey from Spain.

17/01/2022 11:23:50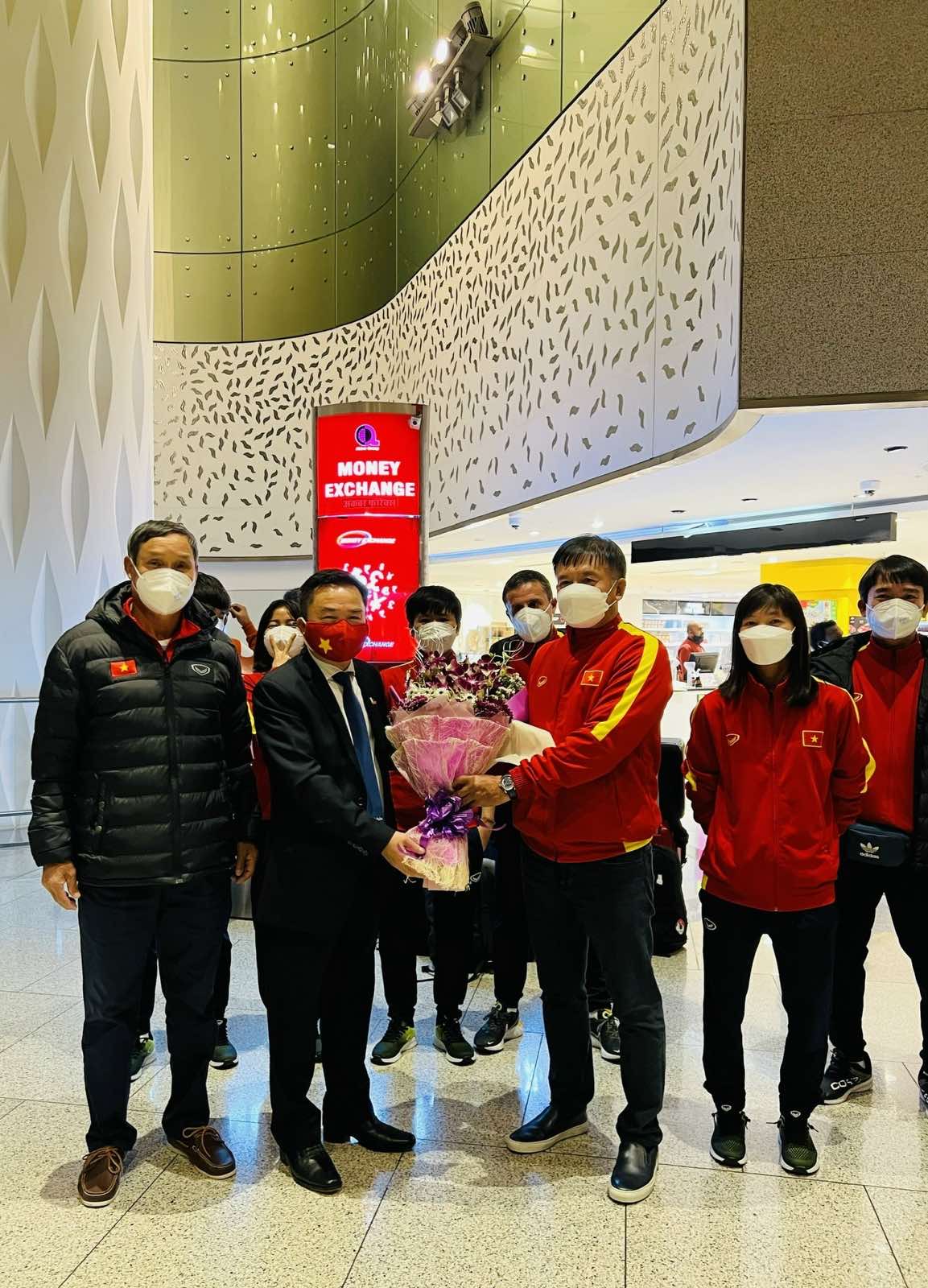 The members took a charter to Netherland before 8 hours flying to Mumbai (India). The first group was led by the Head of Delegation Truong Hai Tung and head coach Mai Duc Chung. These are the members who meet the entry requirement of India.
After arriving, head coach Mai Duc Chung and the group were supported by the host organisation committee and AFC on the entry procession, medical test. Counselor Vietnam in Vietnam Hoang Tung also came to the airport to welcome the delegation.
After 3 hours by bus, the group arrived at Hyatt Hotel, Pune City at 5 a.m (local time). The members will stay in the room until having a negative result with COVID-19. Head of Delegation Truong Hai Tung said the group will wait for the result and go to the training field in the same day afternoon to have a light warm-up after a long time traveling.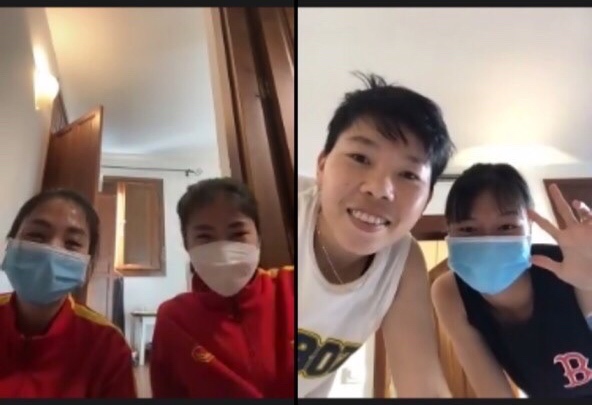 The group still stays in Spain will wait for the next test and hope that they can take a flight on Jan 19 to India. Because both doctors of the team have to stay in Spain, VFF immediately added a doctor to India to directly monitor the health of the members, in addition, appointed Mr. Mai Anh Hoang as deputy head of the delegation to support the women's team.
VFF General Secretary Le Hoai Anh shared that VFF is continuing to update the situation of the team and have suitable adjustments for the Women's Asian Cup 2022 Campaign. Besides that, VFF is supported by AFC to have a special policy for the team.
Hopefully, before the first match with the Korea team on Jan 21, the women's team will have full members and be ready to compete. "We also anticipate difficulties and this will definitely affect the team's results" – Mr. Le Hoai Anh said.