Women's U19 National Championship 2021: Than KSVN continued to win
The victory 4-1 over U19 Phong Phu Ha Nam helped Than KSVN keep the top 1 after the match day Mar 24 in Women's U19 National Championship 2021.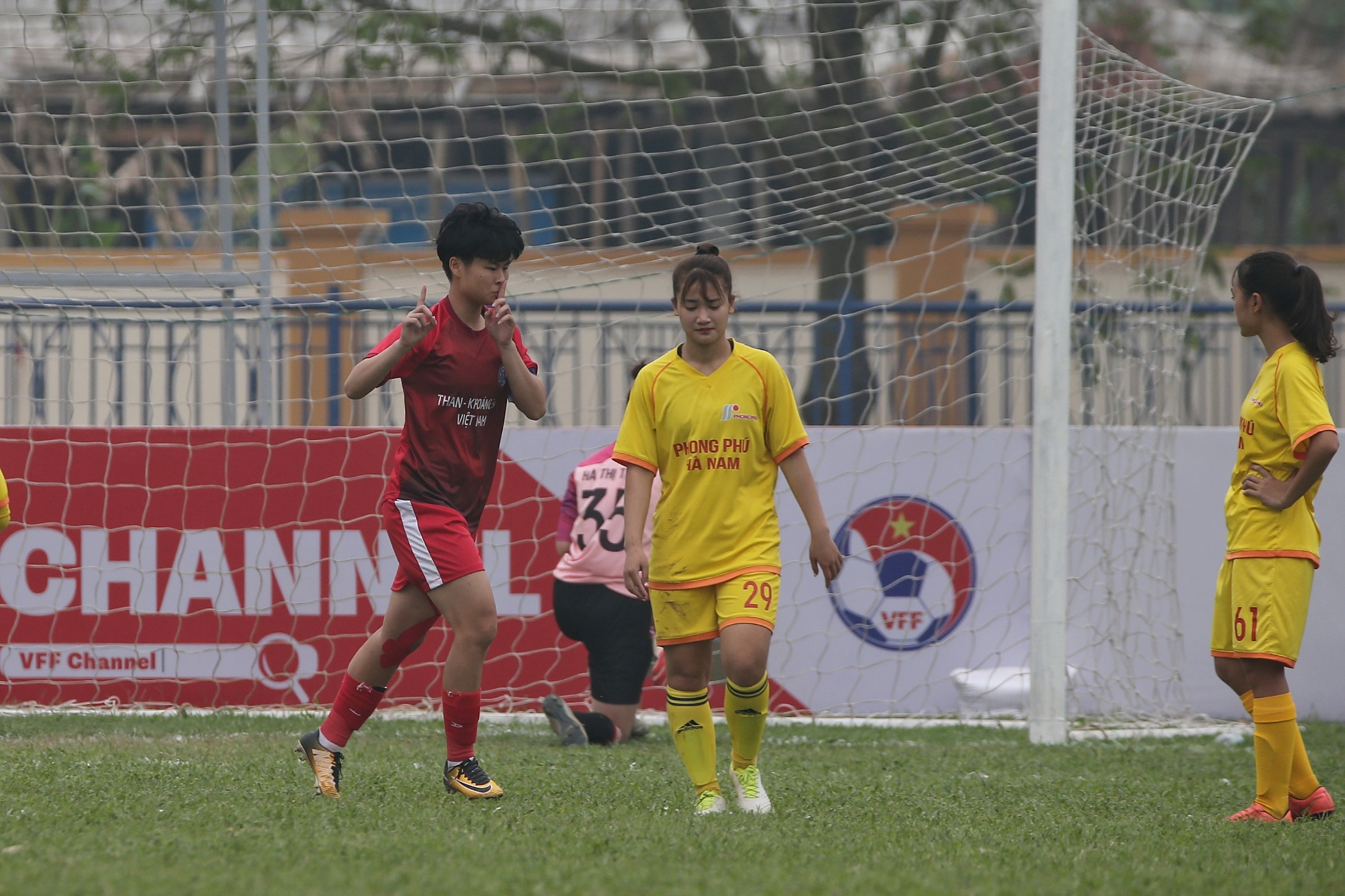 From the beginning, Than KSVN took the initiative of the game. However, it was not until the 31st minute, midfielder Tran Thi Thu Xuan had the first goal for Than KSVN. PP Ha Nam tried to have a goal down but it was impossible in the first half. Not only that, in the 41st minute, Than KSVN had another goal by Tran Nhat Lan.
Move to the second half, My Hang (08) had the third goal for Than KSVN at 55th minute. 3 minutes later, PP Ha Nam had a goal down by Thu Huong (29). The 4th goal of Than KSVN was in the 73rd minute by Nhu Quynh (06).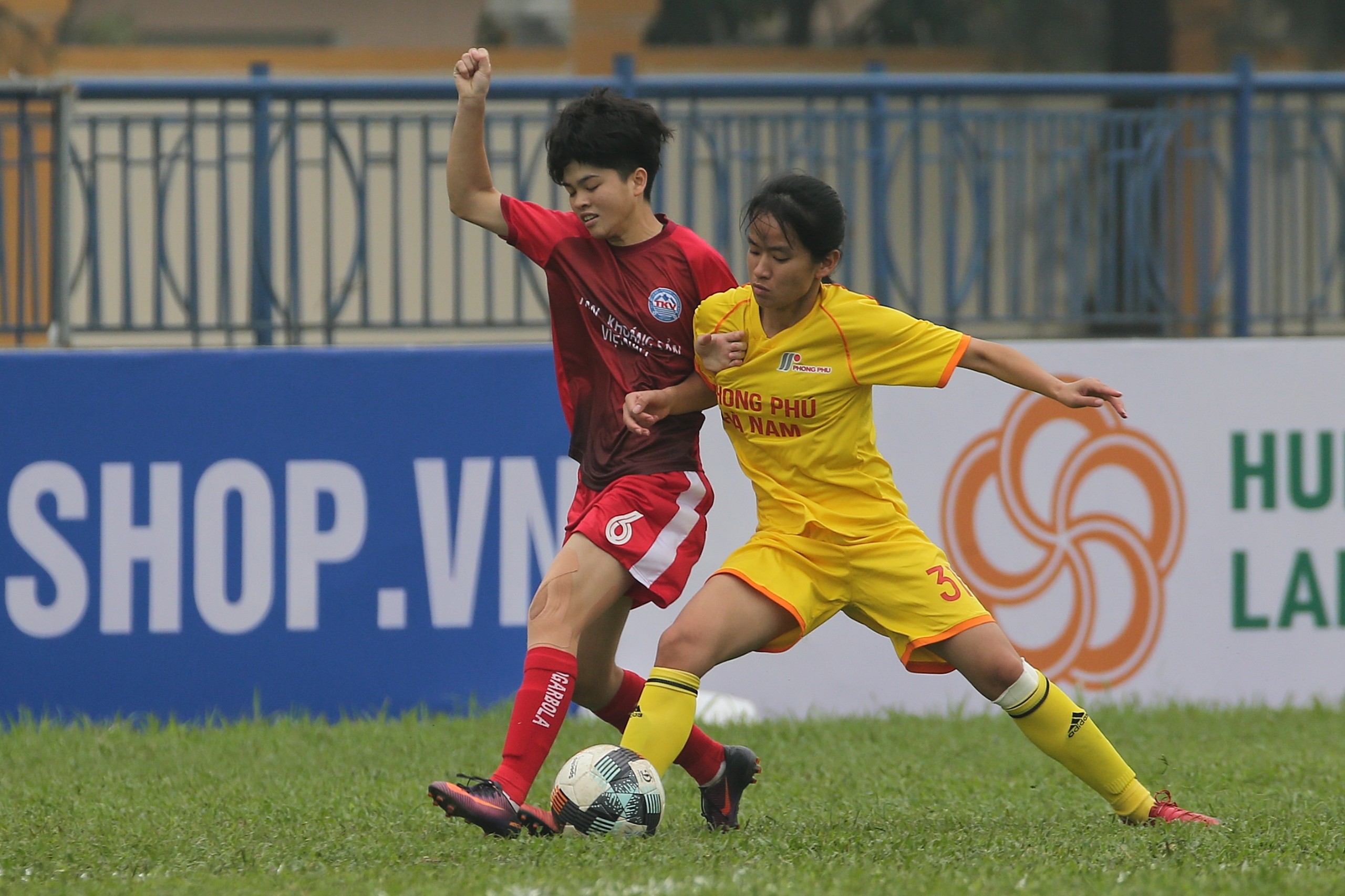 With 3 wins, Than KSVN has 9 points and on top of the group. This is their advantage in the second leg of the tournament.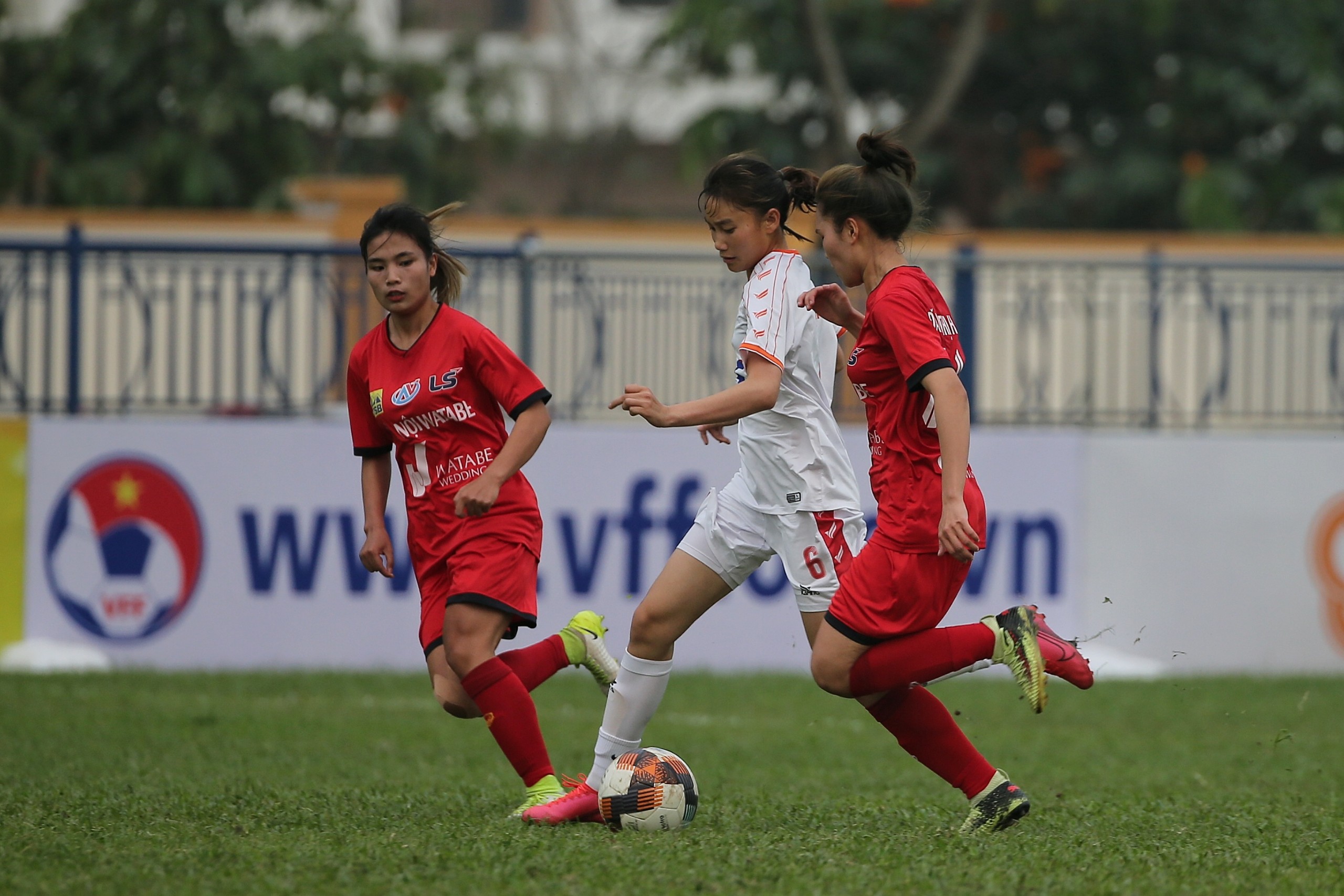 In the match at 16h15 same day, Hanoi Watabe easily had a win over the team of goalkeeper Ca Thi Men (01).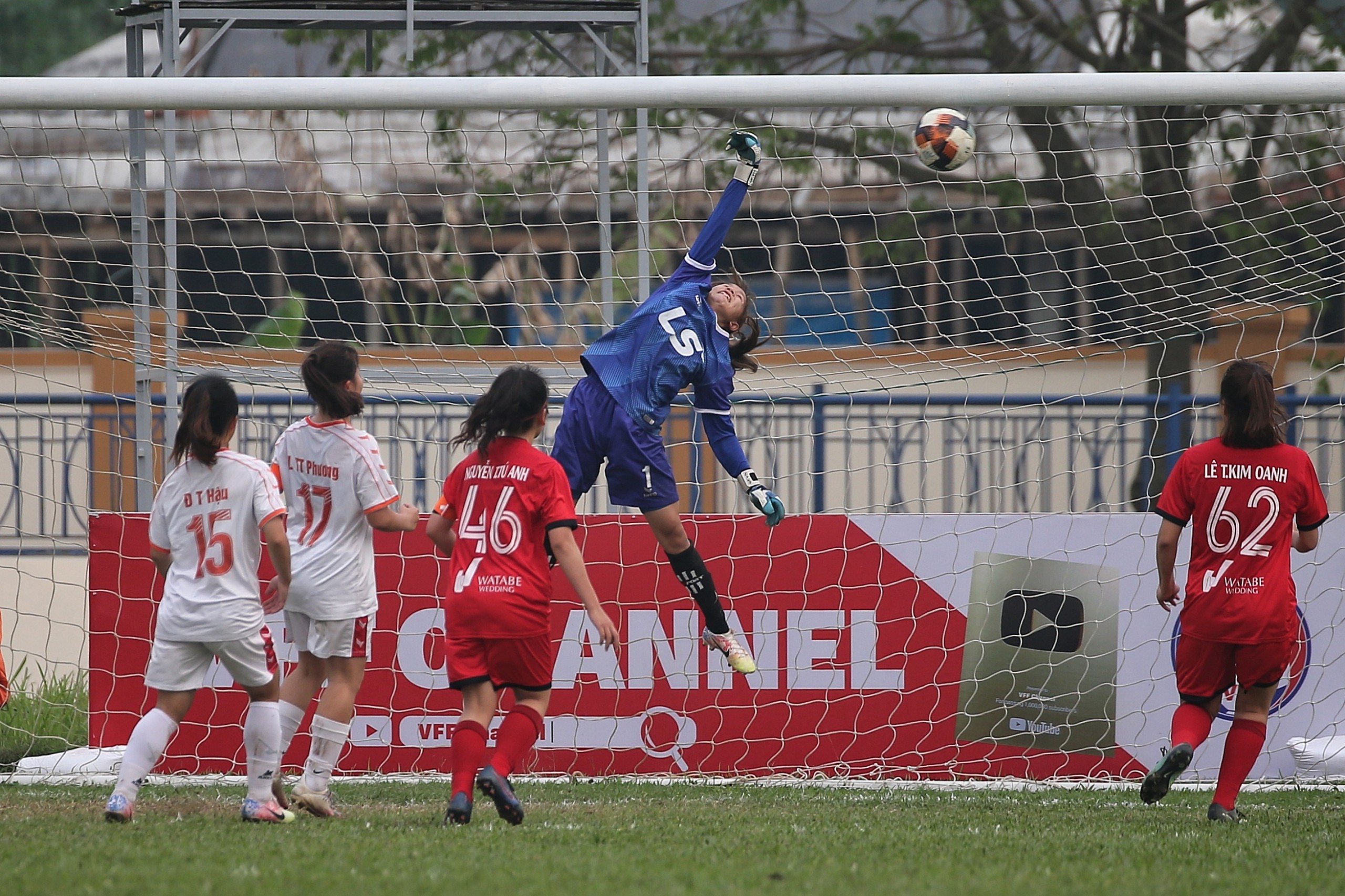 In total 9 goals of the match, Vu Thi Hoa (04) had 4 goals. Other goal was made by Tran Thi Thuong, Le Thi Kim Oanh, Dang Thanh Thao, Pham Thi Linh, and Trinh Thi Thuy Linh.
2 goals down of Son La belong to Ho Hai Van and Lo Thi Son.
After 3 rounds, U19 Than KSVN on top with 9 points, following by Ha Noi Watabe (who has completed the first leg) with 4 points, PP Ha Nam with 4 points, and Son La with 1 point.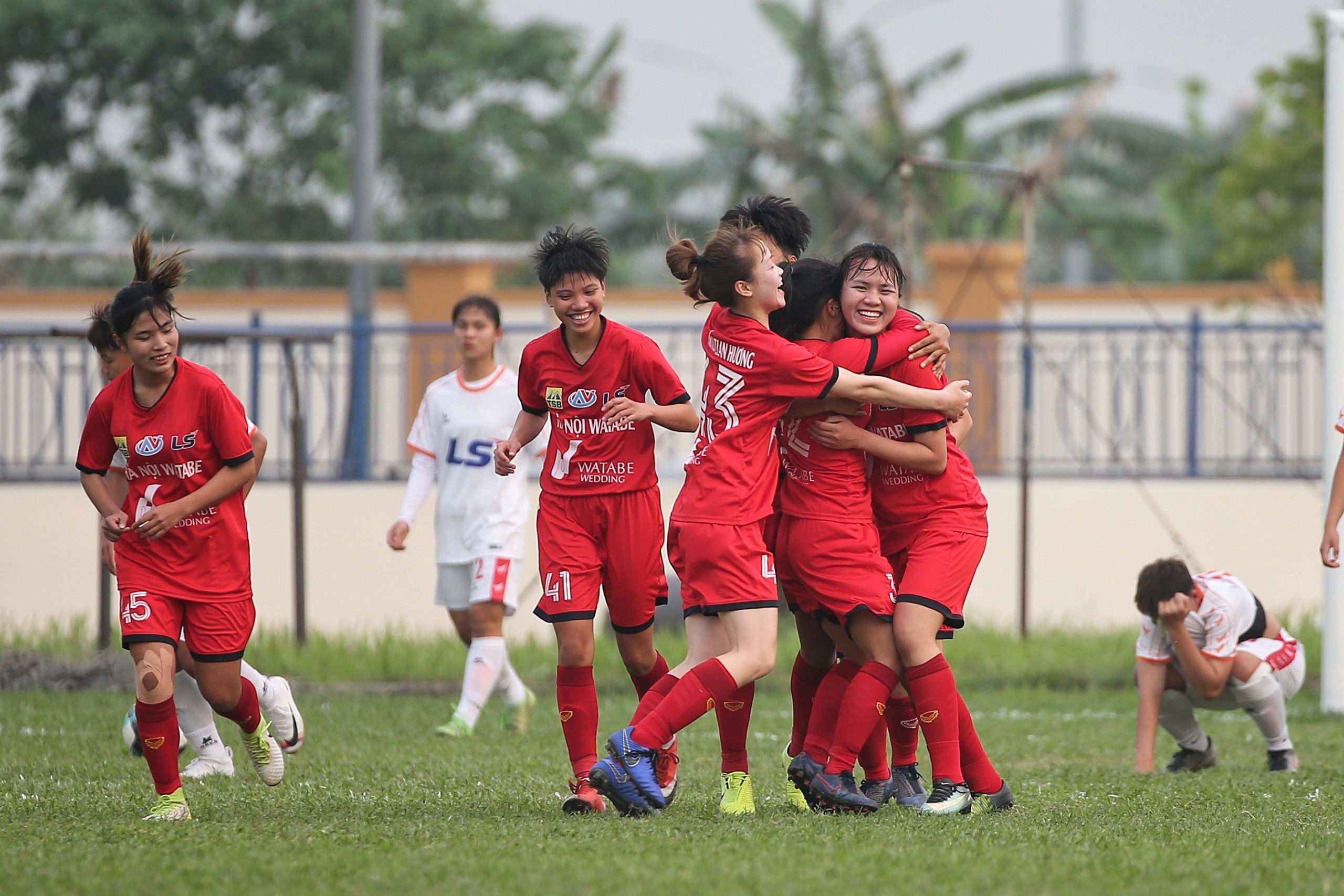 The fixture of the matchday Mar 26 (Thanh Tri Stadium)
14h00: Sơn La vs Than KSVN
16h15: Phong Phú Hà Nam vs TP Hồ Chí Minh
KẾT QUẢ THI ĐẤU NGÀY 24/3/2021
Địa điểm: SVĐ Thanh Trì
14h00, Than KSVN vs Phong Phú Hà Nam: 4-1

 Than KSVN: Trần Thị Thu Xuân (7) 31′, Trần Nhật Lan (11) 41′, Hoàng Thị Mỹ Hằng (8) 55′, Nguyễn Thị Như Quỳnh (6) 73′

 Phong Phú Hà Nam: Trần Thị Thu Hường (29) 58′

 Than KSVN: Trần Nhật Lan (11) 38′

 Phong Phú Hà Nam: Trần Thị Thu Hường (29) 73′
16h15, Sơn La vs Hà Nội Watabe: 2-9

 Sơn La: Hồ Hải Vân (22) 18′, Lò Thị Son (6) 38′

 Hà Nội Watabe: Trần Thị Thương (10) 4′, Vũ Thị Hoa (41) 20′,21′,61′,68′; Lê Thị Kim Oanh (62) 27′, Đặng Thanh Thảo (9) 36′, Phạm Thị Linh (40) 51′, Trần Thị Thùy Linh (45) 81′