Borussia Dortmund Club to Vietnam
The charter flight of the Borussia Dortmund club to Vietnam about 30 minutes later than expected, but that did not make the atmosphere at the international terminal Noi Bai airport less hot, especially when Marco Reus completed the procedure and walked out.

29/11/2022 15:24:34
On behalf of the Vietnam Football Federation (VFF) and Next Media, Mr. Nguyen Trung Kien – Vice President of VFF, General Director of Next Media and Mr. Duong Nghiep Khoi – VFF General Secretary presented a bouquet of flowers to welcome Mr. Carsten – Club CEO and members come to Vietnam.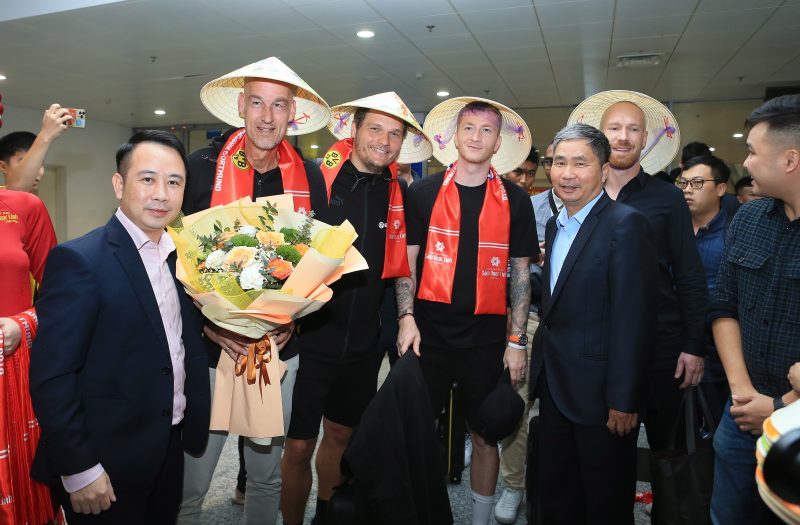 The fans of the black and yellow jersey team also gave a member of the Borussia Dortmund club a special surprise, when he had just spent his birthday in Asia less than a day. "We know yesterday was the birthday of Mr. Nobby, one of the famous announcers of Borussia Dortmund club. So we wanted to order this cake, firstly to celebrate his birthday, as well as to show the love of Borussia Dortmund fans not only to the players but also to the people who made the team today", Ms.Hoang Thu Quynh, fanpage administrator of Borussia Dortmund fan club in Vietnam shared.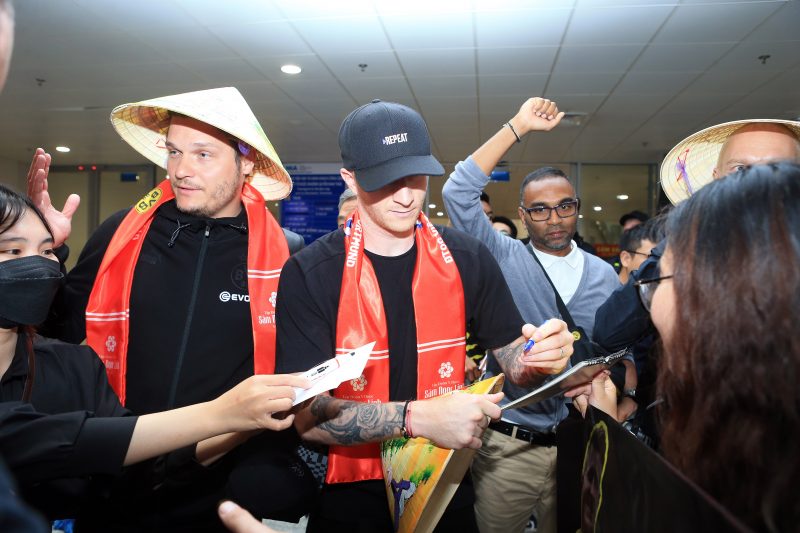 It's not just Vietnamese fans. Present and welcoming the delegation at Noi Bai airport were also international fans. Dtan Chayada – Chairman of Borussia Dortmund fan club in Thailand and friends also attended to welcome the team they admire.
"It's really great, I can say that because it's been a long time since the Covid-19 pandemic, we've always told each other when we can meet the team and the players. In 2019, we also had a meeting with Dortmund's fan clubs in Asia in Bangkok. And now, I am here and with you welcome my beloved football team. It's a great thing that we can join together," said Dtan Chayada.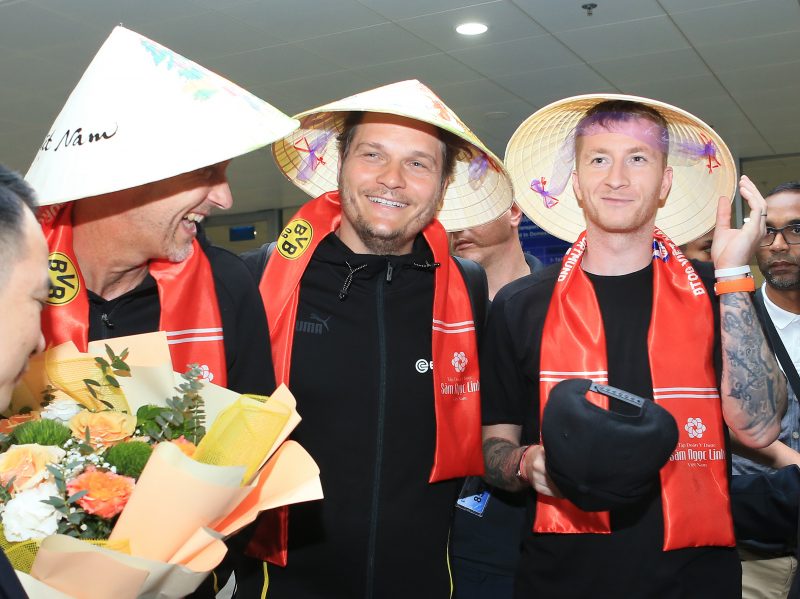 Borussia Dortmund club comes to Vietnam with 123 members. After completing the immigration, the German team needs about 1 hour to arrange luggage, settle down and move to the hotel. Due to the large number of people, the members of this football team stayed at 4 different hotels in Hanoi.