International Friendly match: Vietnam 1-0 Philippines
At the international friendly match taking place on the evening of December 14 at Hang Day Stadium, Vietnam Team won 1-0 against the Philippines thanks to Van Quyet's goal in extra time.

15/12/2022 11:26:12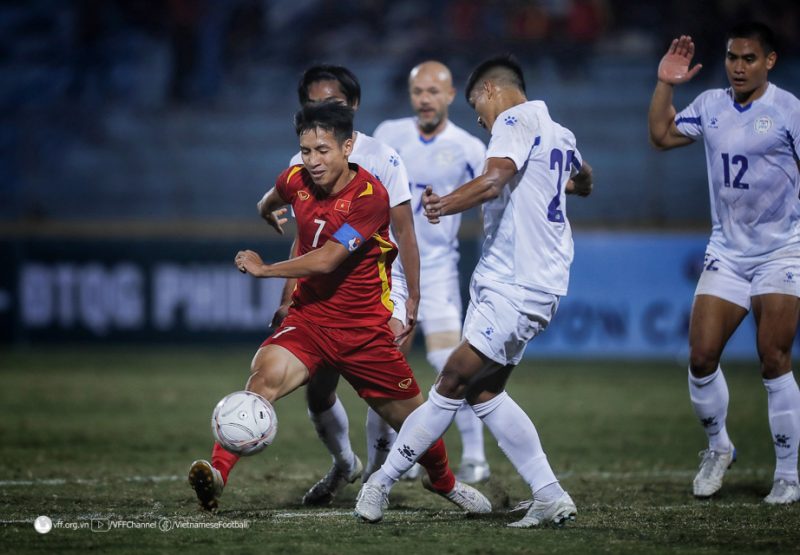 This match is evaluated as professionally meaningful for both teams in the preparation period before the AFF Mitsubishi Electric Cup 2022. However, worries about possible injuries as well as tactics forced the team to be cautious. The tempo of the match is also moderate and the players of both teams also try to limit unnecessary collisions.
In general, the Vietnamese Team played more dominantly and controlled the ball more. Meanwhile, the Philippines team defended quite closely with a large number of forces in the home field.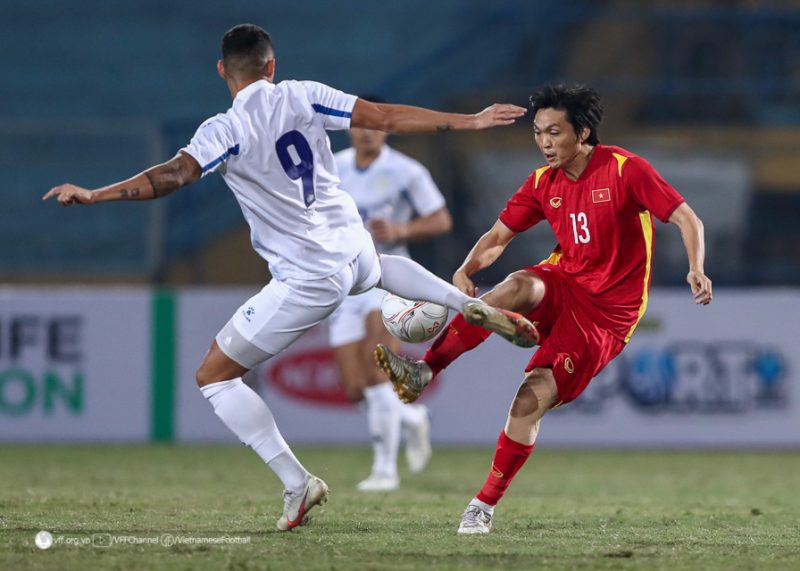 However, the first dangerous ball of the first half belonged to the away team. In the 34th minute, from a quick counter-attack, Yrick escaped to the left and stretched smoothly, but his teammate handled the ball awkwardly while facing Van Lam.
Only 5 minutes later, Vietnam Team responded with Van Toan's finish from a point close to the penalty area, unfortunately the ball came to hit the crossbar in the Philippines goal.
In the second half, both teams used their substitutions to the maximum to test their forces. The players on the Vietnamese side of the team who were brought into the field by Coach Park Hang Seo were Tien Linh, Phan Van Duc, Vu Van Thanh and Chau Ngoc Quang. After that, Hai Huy and Thanh Binh were also given the opportunity.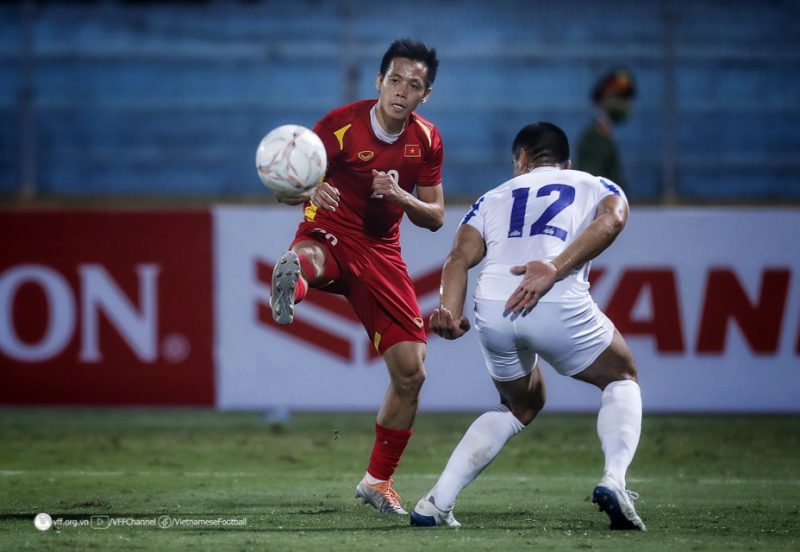 About the last 10 minutes of the match, Vietnam Team actively pushed up the speed and put more pressure. However, the Vietnam strikers are still stuck in getting the ball into away team's net. It seemed that the match ended with a draw, but right in the second minute of extra time, Van Quyet's pass brought the ball to touch the Filipino defender straight into the goal and brought the only goal for Vietnam.
With a friendly match meant to test personnel and gameplay, winning or losing is not the main target of the two teams. The most important thing is that head coach Park Hang Seo has added useful assessments about the strengths and weaknesses of the team, thereby completing the final pieces before entering the competition in the regional arena.