Close the VFF 'C' Certificate Coaching Course 2022
After nearly 3 weeks of studying with urgency and seriousness, the VFF 'C' Certificate Coaching Course 2022 ended on the afternoon of December 13 at the headquarters of the VFf (Hanoi).

15/12/2022 10:58:41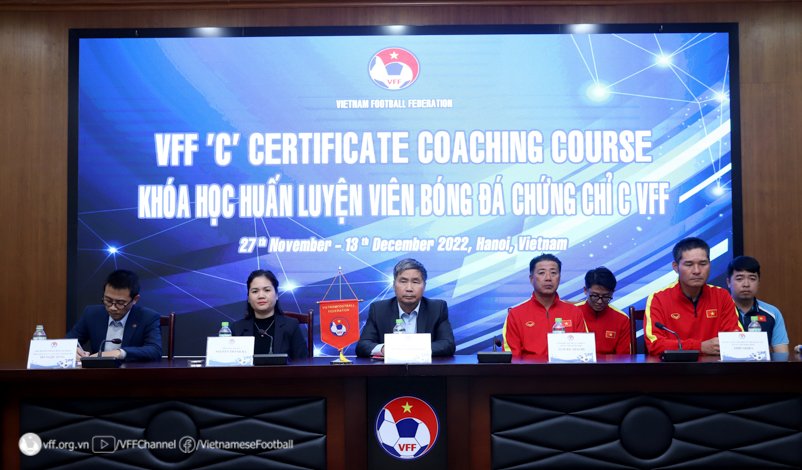 Representatives of VFF leaders attending the closing ceremony were Mr. Duong Nghiep Khoi – General Secretary and Ms. Nguyen Thanh Ha – Deputy General Secretary; Mr. Yusuke Adachi – Technical Director of the Vietnam Football Federation, Mr. Akira Iriji – Lecturer and assistant lecturers Dang Van Thanh, Van Thi Thanh, Tran Duy Quang, Tran Duc Toan, Hoang Trung Dung, Nguyen Van Bien, Nguyen Trung Hieu and the representative of Grassroots, Coaching Education & MAs Affair.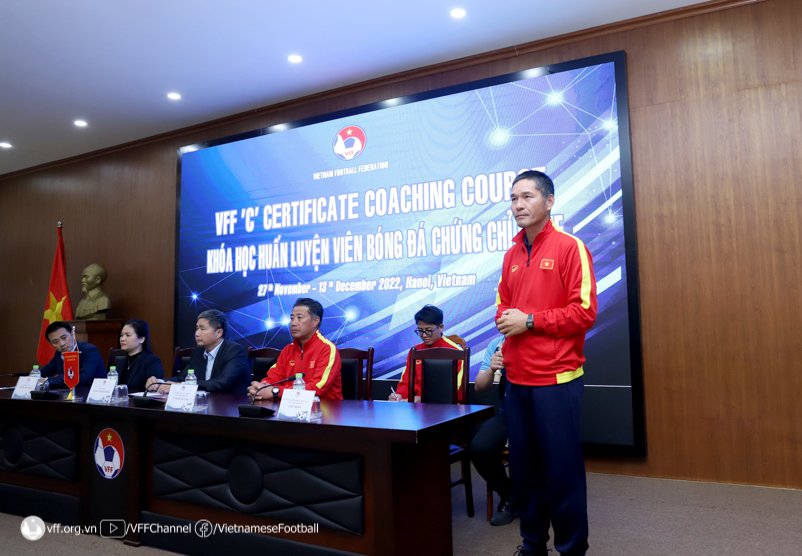 On behalf of the course, Mr. Akira Iriji – Lecturer gave a summary assessment of the results of the course in the past time. "I would like to thank the VFF for creating conditions to organize the course. The members worked and tried their best until the last day. What the trainees have learned is very important. As you know, Vietnamese men's and women's football is developing, so it is very important to organize training courses like this. Once again, wish you all success and try to do better in the future," said Mr. Akira.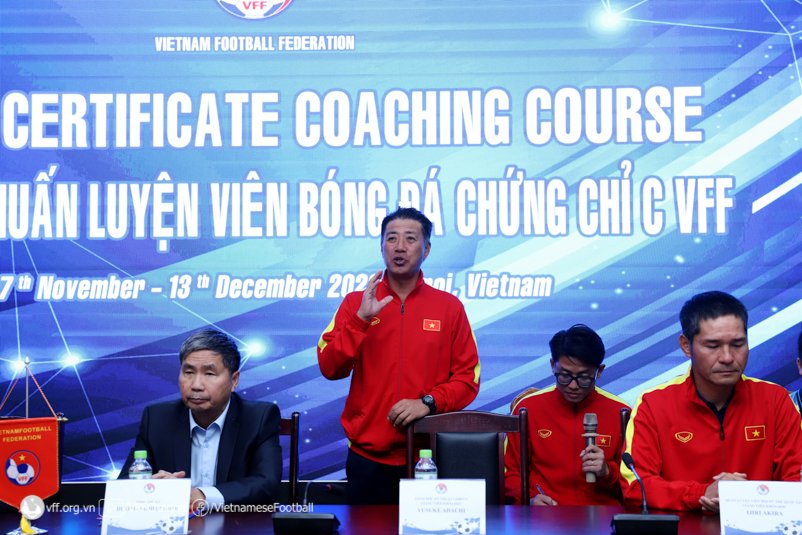 Also present at the closing ceremony, Mr. Yusuke Adachi highly appreciated the efforts of the practitioners. "Eight years ago I also attended a coach training course in Vietnam. I personally thank the Leaders of the VFF for creating favorable conditions for organizing the courses. This is also the first time that 24 trainees have participated in all courses until the closing day. With the help of Vietnamese assistants, the course ended successfully. After the C lisence will be a B, A… we still have a lot to learn. The trainees here are also the future, training young players is the key to the future. In order to develop Vietnamese football better and better, surely everyone here has responsibilities and roles," said Mr. Adachi.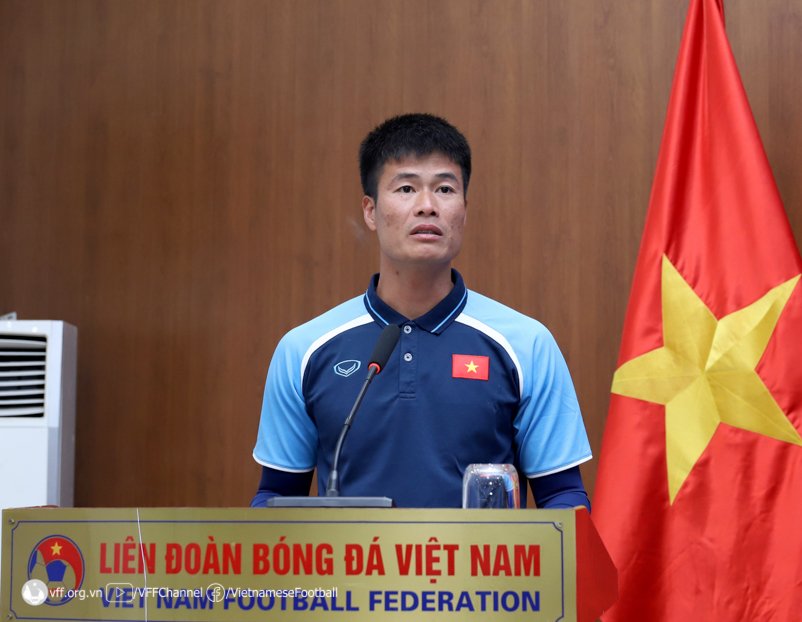 On behalf of the group of lecturer assistants of the course, lecturer Dang Van Thanh thanked the VFF for organizing the course in C, creating conditions for the teaching assistant group to have the best working conditions. "In particular, we thank the 24 trainees, who are the center of the course, who have worked hard over the past 2 weeks, learning the knowledge of youth football training. I hope the trainees will cultivate and develop themselves further and contribute to Vietnamese football," said Mr. Dang Van Thanh.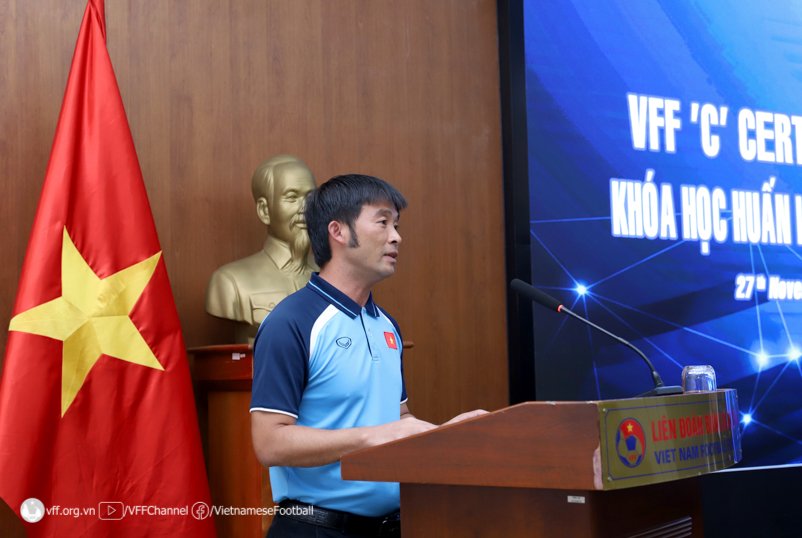 On behalf of 24 trainees, Nguyen Van Tuan thanked the VFF, the Coaching Education Department and the course members for facilitating and helping in the past time. "This is the first course with knowledge of youth football training. We gained valuable knowledge. We promise to continue to cultivate and improve ourselves to continue learning and developing ourselves, contributing to youth football training, helping Vietnamese football develop more and more."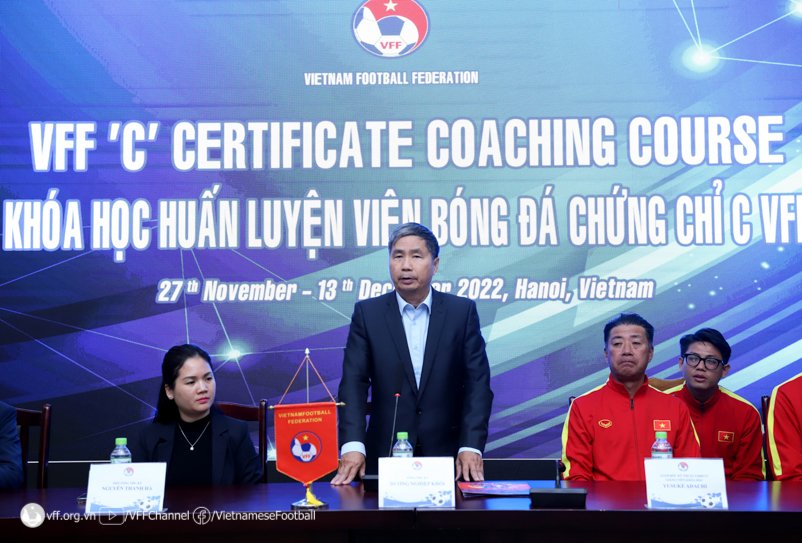 After listening to individual reports and opinions, on behalf of the VFF, General Secretary Duong Nghiep Khoi expressed his emotions and appreciated the learning spirit of the members. "I have witnessed the learning process over the last 17 days of the course. Trainees are fortunate to be taught directly by instructors from Japan. Over the past 2 years, Mr. Adachi and Mr.Akira have trained many coaches, bringing to Vietnamese football many talented and intellectual coaches dedicated to Vietnamese football. VFF hopes to continue working with Mr.Adachi and Mr.Akira in the future. As for the assistant team, growing up from the coaches, hope you will soon become full-time instructors. Wishing all the coaches continued to work hard and dedication at the local, club to develop themselves further and hope to see you again in B, A and even Pro class in the coming years. Once again, I wish the trainees and class members every success, contributing to the development of Vietnamese football in the future."