Head coach Park Hang-seo: "I and the players will try our best for the dream of the Vietnamese supporters"
Speak after the victory 4-0 over U22 Cambodia at the semi-final, head coach Park Hang-seo thanked the effort of the players and affirmed that U22 Vietnam will try their best for the gold dream of Vietnamese supporters.

09/12/2019 14:53:40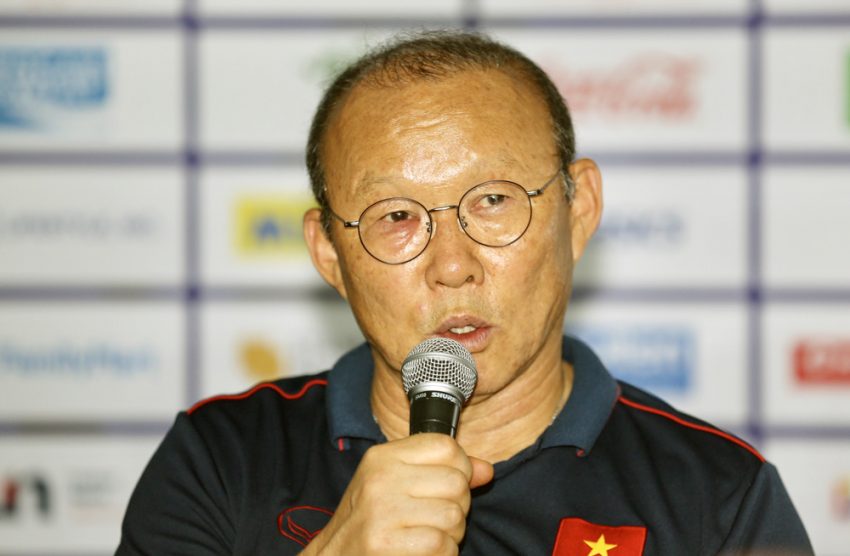 Head coach Park Hang-seo said: "Firstly, I would like to thank the players. The match was very difficult but we got over by the strong spirit. The players followed the tactics. We will meet Indonesia again with the 60-years gold medal dream. I and my players all understand it and will try our best".
About the injury of Tien Linh, head coach Park Hang-seo stated that he needs to hear more from the doctor. However, in his opinion, the injury of Tien Linh was not too serious. "He seemed not happy when had to stop, he still wanted to play. However, I need to plan and change". Mr. Park said.
According to the sharing of head coach Park Hang-seo, before the match with U22 Cambodia, he and his partners discussed the line-up with 1 or 2 strikers. Finally, he decided to play with 2 strikers. "According to my initial plan, after had the goal, I would remove one striker. For the final match, we will continue to discuss using 1 or 2 strikers. I cannot make sure anything now".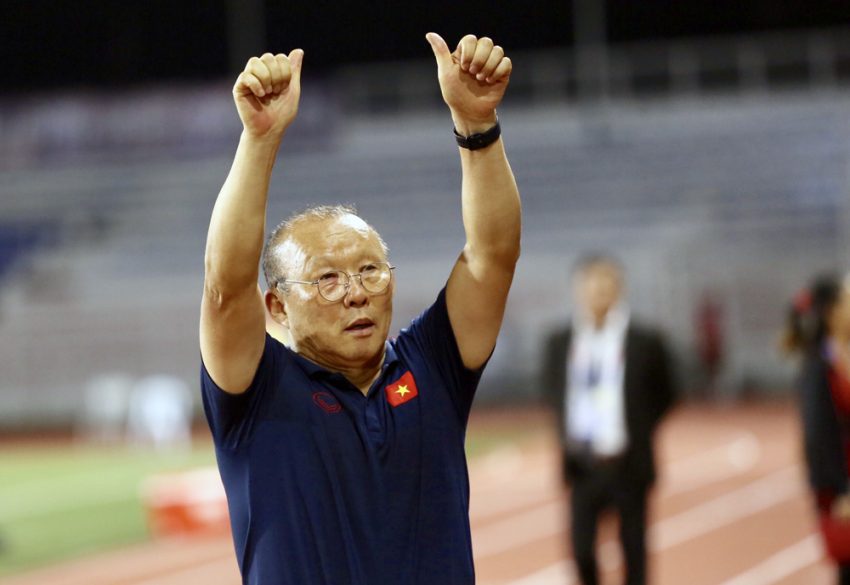 Evaluate about U22 Indonesia who lost 1-2 in the group stage, head coach Park Hang-seo said: "They are the most difficult team at SEA Games 30. Their substitutes have the same level as the key players. They deserved to play in the final match. We understand Indonesia's football. We won Indonesia at the World Cup 2022 Qualifier, U23 Vietnam also won U23 Indonesia at U23 AFC Championship Qualifier. At the coming final match, I hope Vietnam will get the victory one more time to get the gold medal of SEA Games 30".
Head coach Park Hang-seo share an interesting thing between him and the head coach of U22 Indonesia: "Vietnam and Indonesia stay in the same hotel, therefore we meet every day. The head coach of U22 Indonesia is my friend. He wanted to meet me at the final match, and now it is true. Congratulate Indonesia for coming to the final match. I and he will prepare well to create an excellent final match".