Dutch newspaper calls Hậu future star of football
2018-03-05 03:31:03
Dutch online newspaper Voetbalzone (Football zone) has featured Vietnamese U23 player Đoàn Văn Hậu, saying he is the future star of football.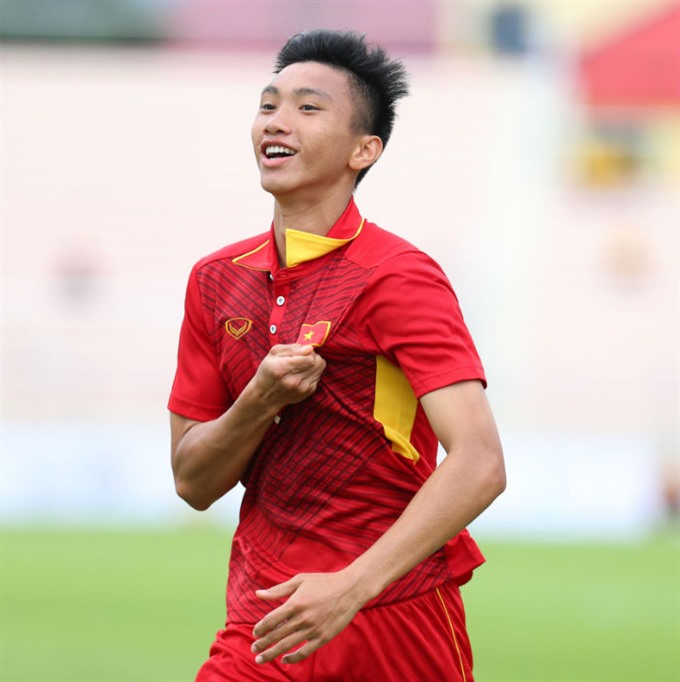 The article on Voetbalzone.nl tells readers about Hậu's childhood - how he grew from a little boy in Thái Bình Province, more than 100km from Hà Nội, to become a great defender with good speed, sliding and interception.
Born to a poor family in a rural village in 1999, Hậu would have probably worked on his parents' farm had he not become a football player. But today, he is the pride of his village and family.
In 2009, at the age of nine, Hậu was invited to the provincial youth team. Two years later, he won the national U11 title. He was noticed by the scouts of Hà Nội FC, who helped him switch to the triple champion from the capital after the championship. There was no looking back.
Hậu, who is one of the key players of his club, was invited to the U19, U20 and U23 squads in 2017. At 18, he is the second youngest international football player for Việt Nam.
Hậu was included in the star team of the U20 World Cup in France. He was elected national Talent of the Year in 2017.
The website also posted a video of Hậu playing at the recent AFC U23 Championship and praised him for his tackle against Syrian Ahmad Ashkar.
"Ashkar got the ball after 90 minutes of playing in the corner of the field, but he did not even get a chance to touch the leather. Hậu overtook Ashkar and instead of logically trying to slide a sliding with his left leg, Hậu opted for his right. He had already seen that he could keep the ball in the team that way and that is exactly what happened. Việt Nam could thus set up a new attack, although the score remained 0-0," the article said.
The newspaper quoted local football fans who called Hậu the Vietnamese Paolo Maldini and Philipp Lahm as well as "Đoàn Văn Bale", referring to Gareth Bale.
Journalist Erick Bui, chief editor of GOAL Vietnam, described Hậu as a unique player and said: "We have never had that type before. He is quick, strong, reliable in defending and pretty good at attacking. Despite being a defender, he has already scored a few times with his characteristic distance shots. His future looks bright, because no other player in Việt Nam has his qualities. How successful he is will depend on his ambition. If he shows himself at a higher level, he may be better able to develop there."
Bui, however, said he did not think Hậu was good enough for the Eredivisie, the Dutch professional football competition, at the moment because he would have to first get used to the new environment and slowly improve to play. He suggested PSV instead, which American Vietnamese player Lee Nguyen had also played.
Source : VNS