Quảng Ninh axe American striker Sydney Rivera after two matches
2019-03-06 10:37:17
Quảng Ninh Coal have ended their contract with American striker Sydney Rivera after just two rounds of the Wake-up 247 V.League 1.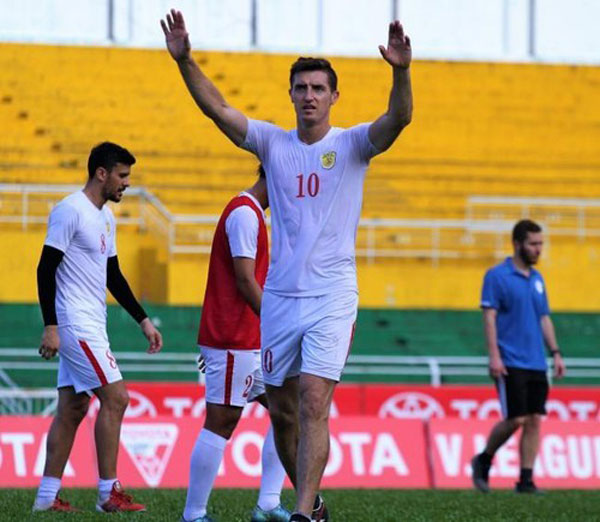 Quảng Ninh suffered a 5-0 loss in their first match and struggled to 0-0 draw against Sông Lam Nghệ An in their second. After failing to score in the two matches, the decision was made to fire Rivera.
The team have signed a four-month deal with former player Rod Dyachenko.
The Russian played for Quảng Ninh in 2016 when he first arrived Việt Nam. He scored 12 goals for the team.
He moved to HCM City FC the next season but only managed to score four goals before being dropped. He returned to Quảng Ninh and scored another 12 goals before signing for Cần Thơ last season.
Coach Phan Thanh Hùng said he hoped the return of the 36-year-old forward would improve Quảng Ninh's attack.
No more details of the contract was released.
Quảng Ninh will host Thanh Hóa in the third round match on March 6 at Cẩm Phả Stadium.
Source : VNS