Việt Nam aims high for 2020 Tokyo Olympics
2019-02-18 10:36:12
Minister of Culture, Sports, and Tourism Nguyễn Ngọc Thiện said he highly appreciates the efforts of coaches and athletes in the first working weeks after the Tết (Lunar New Year) holiday in a meeting on Tuesday at Hà Nội National Sports Training Centre.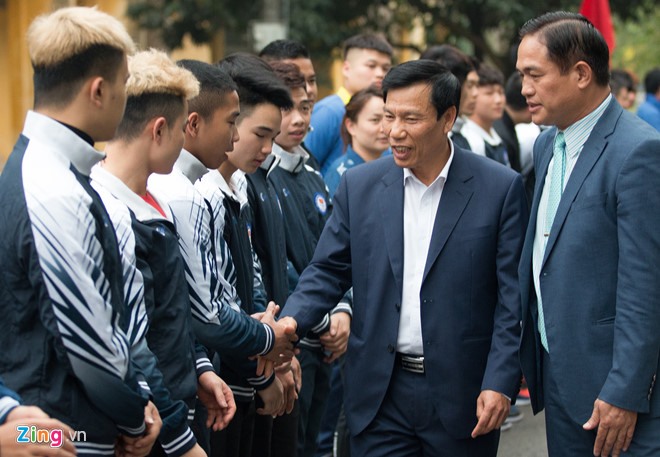 Speaking at the meeting, he congratulated Việt Nam's sports sector and wished athletes luck for more success in 2019. He also wished all athletes to be confident and determined to bring glory to the nation in the regional, continental and global events this year.
He also suggested the delegation focus on success at the SEA Games 30, which will be held from November 30 to December 10 of 2019 in the Philippines.
The minister also urged athletes to work to match or exceed their achievement of one gold and one silver at the 2016 Rio Olympics at the 2020 Tokyo Olympics.
Director of the centre, Nguyễn Mạnh Hùng, said to prepare for the 2020 Olympics, after Tết, the track and field, shooting, weightlifting and archery teams returned to training as normal.
Source : VNS