Việt Nam are third youngest squad in the AFF Cup
2018-11-20 10:47:45
Việt Nam have the third-youngest squad in this year's AFF Suzuki Cup.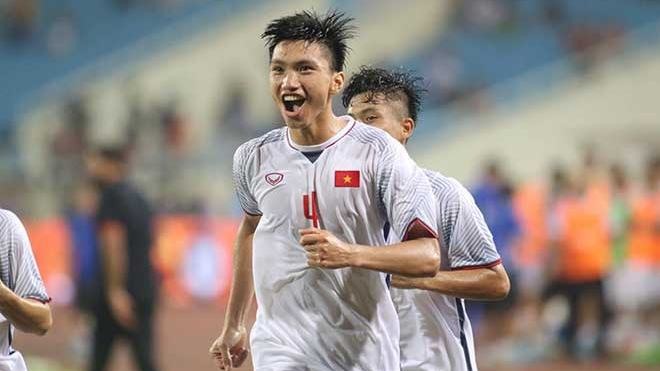 Fox Sports Asia has revealed the youngest and oldest squads at the ongoing tournament, with the Vietnamese averaging 23.69 years.
According to the website, Việt Nam are a title contender at this year's competition, but have a rather young squad compared to other favourites. Attacker Nguyễn Anh Đức, who scored against Laos on the opening night of the tournament, is the oldest member in the squad at 33 years-old, while Hà Nội FC defender Đoàn Văn Hậu is the youngest at 19.
Timor-Leste are the youngest team in the event with average age of 20.56 years, with Laos second with 21.34 years.
Thailand

and the Philippines rank ninth and 10th with 26.74 years and 27.40 years, respectively.
Indonesia's Brazilian-born forward Beto Gonçalves who is 37 years, 10 months and 8 days old is the oldest player in the tournament while Timor-Leste's Gumario is the youngest at 17 years and 22 days old.
Source : VNS