Việt Nam futsal to compete at Asia U20 event
2018-12-17 11:09:55
Việt Nam won a berth in the final round of the Asian Football Confederation U20 Futsal Championship which will be held in Iran.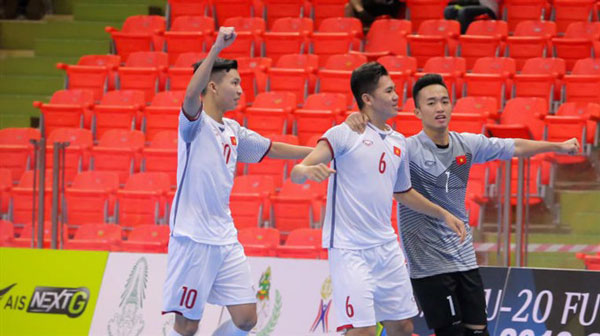 The team finished second in their qualification campaign, which ended over the weekend. Việt Nam pocketed two wins and two draws to finish with eight points.
Thailand (who ranked top) and Indonesia (third) also confirmed their places.
Twelve countries will participate in the event, which will be held from June 12 to 25, 2019.
The first edition of the competition was held in 2017 in Thailand, with Iran claiming the title by defeating Iraq in the final while Thailand and Uzbekistan placed third and fourth.
Source :